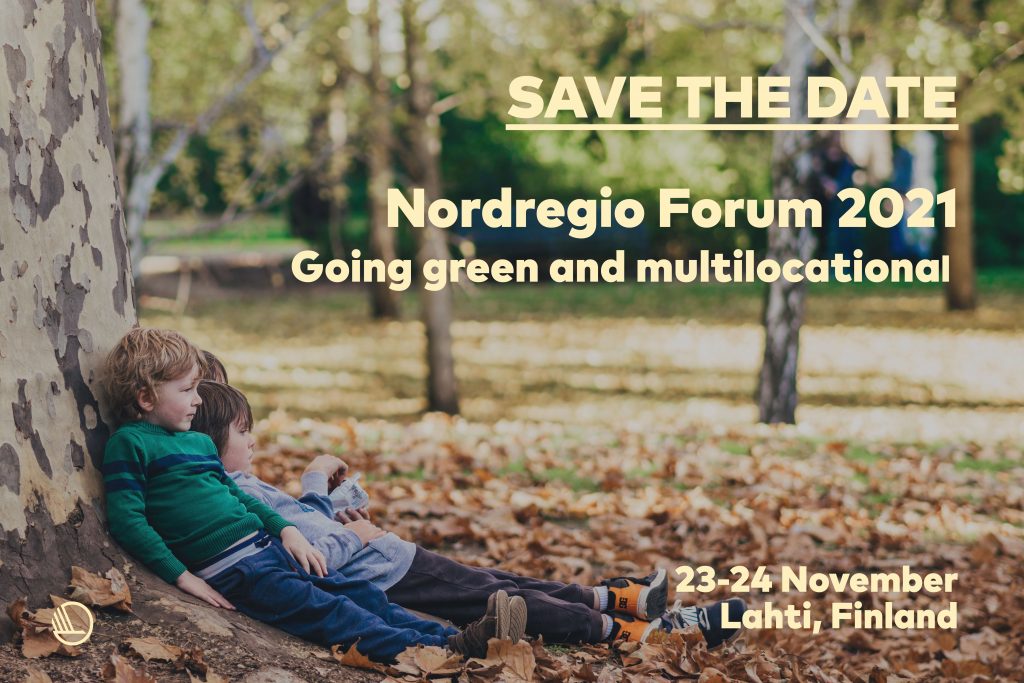 Going green and multilocational – Policies and action for the new era
Nordregio Forum 2021 will focus on sustainable regional development Post-Covid: Multilocality and remote working have picked up wind during the pandemic and green steps have been taken towards carbon neutrality. What kind of impact do we see at local and regional levels? How can we ride the wave and lead towards just green transition and rural renaissance? Join the discussion and learn from the front-runners on-site in Lahti, EU's Green Capital!
Welcome to Nordregio Forum 2021!