In total, 28 health care facilities distributed in 26 municipalities provide out-patient primary care in Sogn og Fjordane in Norway. The map illustrates the accessibility of out-patient primary care in the region.
The colours represent car ride times in minutes from the place of residency to the nearest health care facility offering out-patient primary care, with a travel range of between ten minutes and two hours. The health care facilities are also shown on the map.
In terms of accessibility, landscape plays a large role in Sogn og Fjordane. As a result of the region's mountainous landscape, accessibility is, in general, more limited. Half of the regional population (58.7%) can access one of the 28 facilities offering primary health care within a 19-minute car ride, and a half-hour car ride covers 89.7% of the population in total.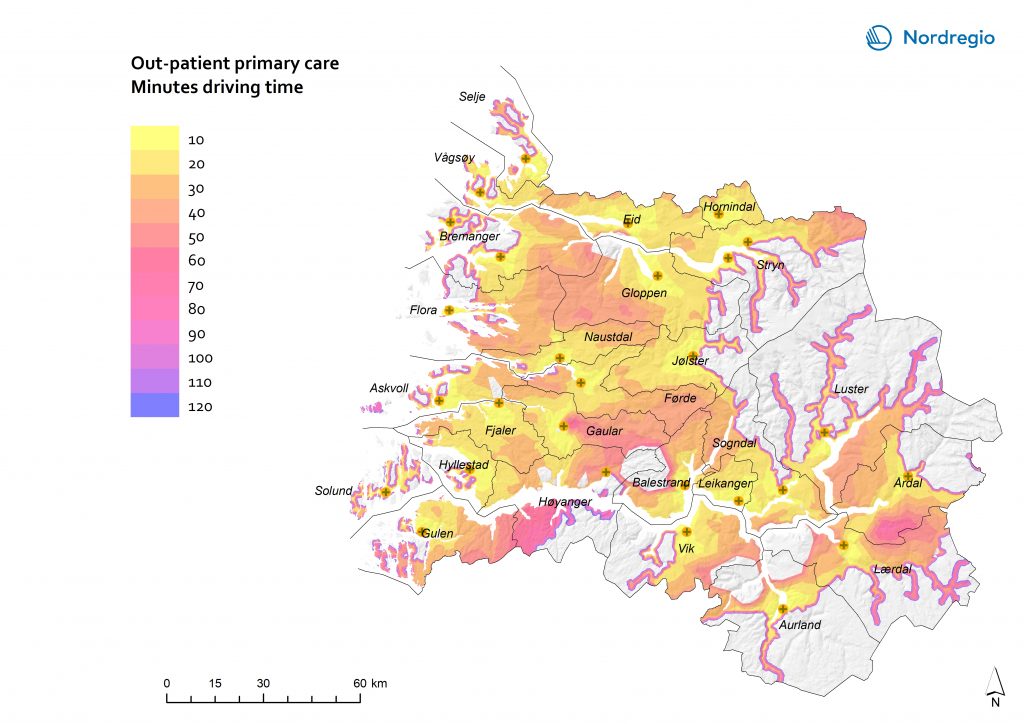 ---
Webinar: Health & Well-being in the Nordic Region
On 21 October, Nordregio hosted an online launch of three studies on Nordic well-being, health care and digital tools that regions have already successfully implemented. If you missed the launch, we invite you to watch the recording.