Nordregio together with partners from around the Baltic Sea and the North Sea regions are inviting to the opening conference of the project eMSP NBSR – Emerging ecosystem-based Maritime Spatial Planning topics in the North and Baltic Sea regions. The conference, taking place on the 22nd of February online, will introduce participants to the project topics, working methods, and will facilitate stakeholder discussions about their involvement in the upcoming project activities.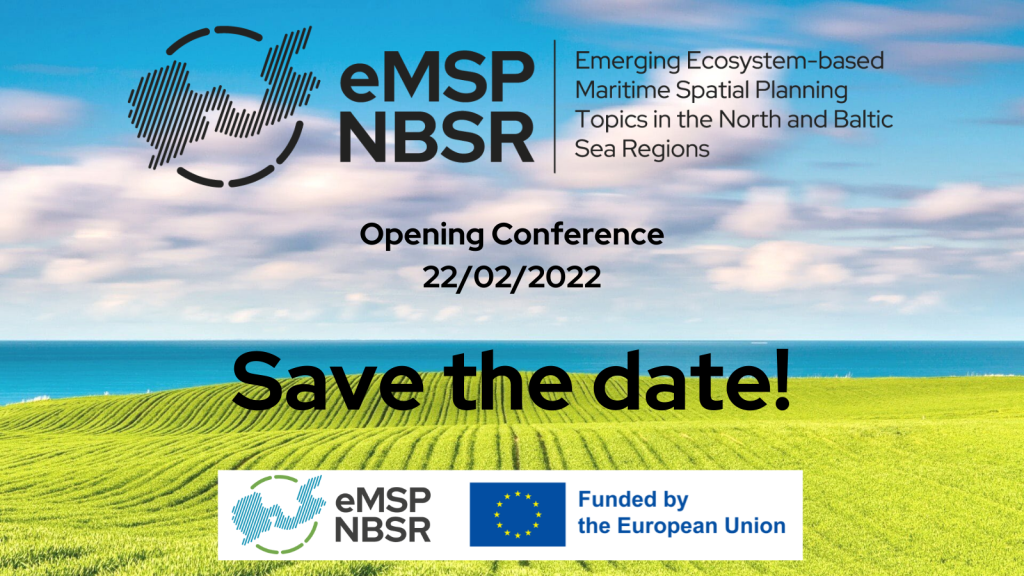 About the project
The eMSP NBSR project aims to enable maritime spatial planners, managing authorities and policymakers from the North and Baltic Sea regions to reflect on current MSP practices, to learn effectively from each other, and to collectively identify problems and solutions. In addition, the European Green Deal and other EU policy incentives fostering inclusive transition and climate neutrality will have an impact on the maritime spatial plans are taken into account in the eMSP NBSR project.
The project is built around a Community of Practice (CoP) model, which is based on creating forums for policymakers, practitioners and researchers to discuss important MSP developments in key thematic areas – Ocean governance; Ecosystem-based approach; Sustainable blue economy; Monitoring and evaluation; Data sharing, information and communication technology serving MSP.
"The CoP methodology is a potentially important tool for improving the effectiveness of transboundary MSP collaboration processes that can help promote cohesion between countries and across sectors in European sea basins," – says John Moodie, Senior Research Fellow at Nordregio.
Nordregio researchers Andrea Morf, John Moodie, Elin Cedergren and Alex Cuadrado, together with the Finnish Environment Institute SYKE are responsible for co-chairing a scientific advisory board, ensuring coherent knowledge exchange across the five thematic learning strands and reflecting on chosen CoP approach.
The opening conference
Throughout the opening conference of the eMSP NBSR project, participants will have a chance to learn more about the Green Deal aspects to be considered in MSP, Community of Practice model and Scientific Advisory Board, and contribute to the discussions within the learning strands.
Related Staff
Related Research Projects