The chairmanship of the board of Nordregio has passed form one Norwegian to another. Bjørn Kristen Barvik has taken over from Erik Vieth-Pedersen, both from the Norwegian Ministry of Local Government and Modernisation. Here he outlines his vision for his chairmanship.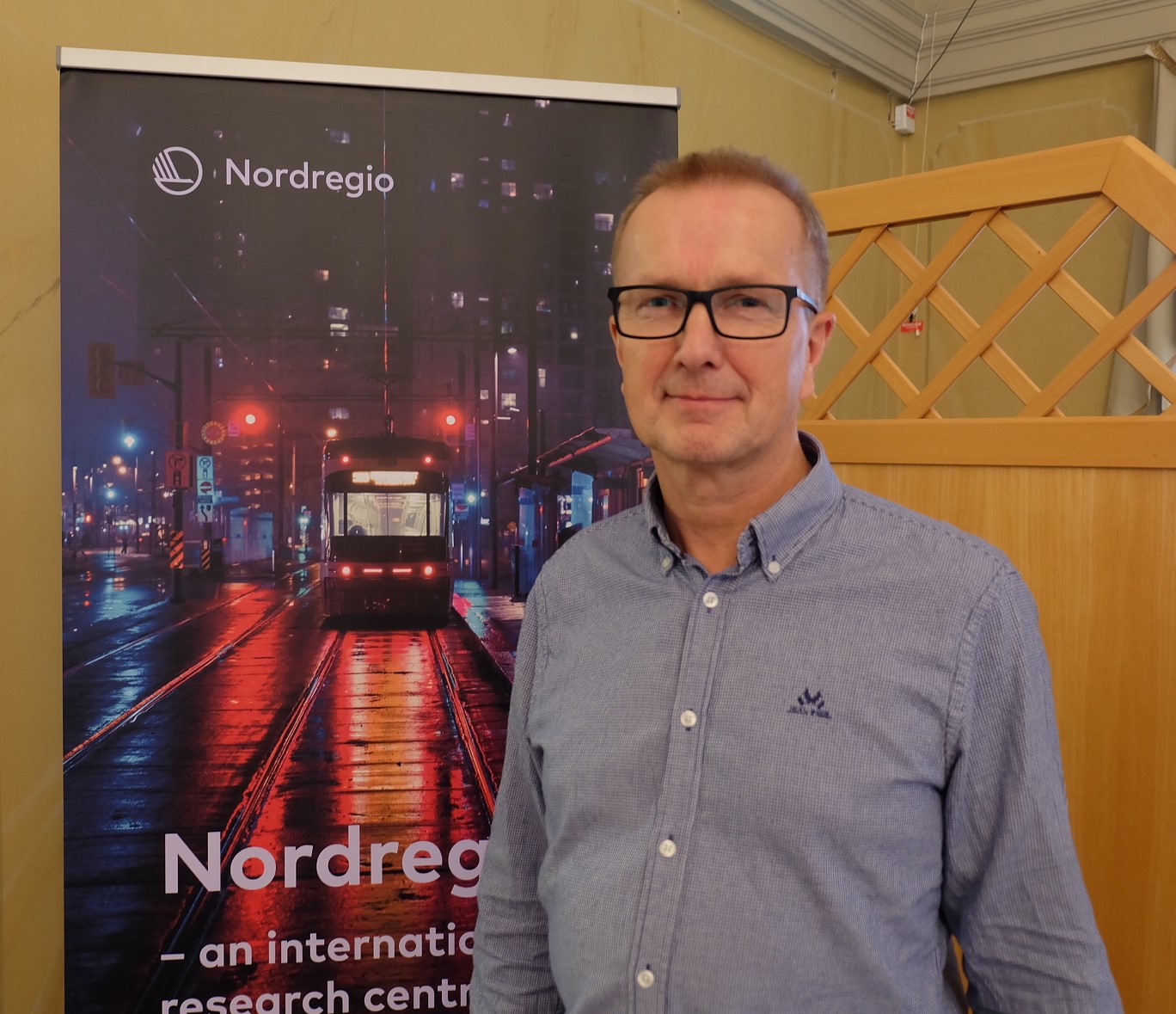 Following an internal reform of the Nordic Council of Ministers in 2015, the board of Nordregio took on a more advisory role, rather than an administrative function. As a consequence, the role of the board has become more policy-oriented and thus even more closely linked to what goes on in the national administrations of the member countries.
We asked the new chairman, Bjørn Kristen Barvik, who is Deputy Director-General at the Ministry of Local Government and Modernisation in Norway, what he thought about his new role:
– Nordregio is a well-managed institution with highly qualified staff. My job is to make sure that the combined knowledge of all members of the board is in the best possible way to keep developing Nordregio as a useful resource for everyone working with regional development and planning in the Nordic Region, states Barvik.
– In the nearest future, the focus will be on producing State of the Nordic Region 2020 as well the formulation of a new strategy for Nordregio, after the current 2017-2020 strategy. Here the board can contribute a lot, as we represent the entire Nordic Region with many different backgrounds and expertise, he adds.
Barvik sees the combination of working with both an international and a Nordic outlook as a major strength for Nordregio, as well as the ability to communicate its research results to a broad range of stakeholders.
– Communicating to a very varied group of people is always a challenge and Nordregio covers a wide span of themes and fields of study. But I see that as a strength, as long as we keep our focus on planning and regional development overall.
Barvik has always had a broad range of interests himself and covered both the study of history, planning and social science through his own study years. After some years in the Ministry of Environment, he moved to the Ministry of Local Government and Modernisation, where he is now in charge of regional analyses and coordinates a wide range of policy areas.
Related external pages
---