If you want a Nordic perspective on green growth, welfare, health or the climate, the Nordic Council of Ministers' new publications portal – http://norden.diva-portal.org – is a good place to start.
Launched in March 2014, the portal provides access to some 3,000 Nordic publications. This is also where Nordregio collects our publications on spatial development.
The new portal, which was developed by Uppsala University and is based on Open Source software, complements the Open Source mandate that the Council of Ministers has bestowed upon its Secretary General, Dagfinn Høybråten.
The mandate includes a requirement that all publications published and funded by the Council of Ministers' Secretariat and institutions will in future be Open Access, i.e. available as free downloads.
This step has been taken to improve access to the many hundreds of publications that the Council of Ministers publishes every year, and to send a clear signal to the world that we in the Nordic Region support democratic principles such as transparency and equal access for all, in deeds as well as in words.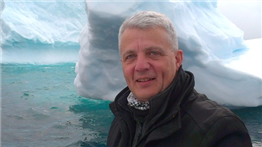 Secretary General, Dagfinn Høybråten: "Via its projects and institutions, the Nordic Council of Ministers is strongly committed to knowledge development across a broad front. Open Access allows us to make this breadth of generated knowledge openly accessible and strengthens the foundation for further innovation, both within and outside of the framework of Nordic co-operation."
Read more about the Nordic Council of Ministers' new publication platform