"Just going up the stairs, gives a great impression – I love to see maps, how you visualise all the research projects that you do," says Karen Ellemann, new Secretary General of the Nordic Council of Ministers, on her first visit to Nordregio.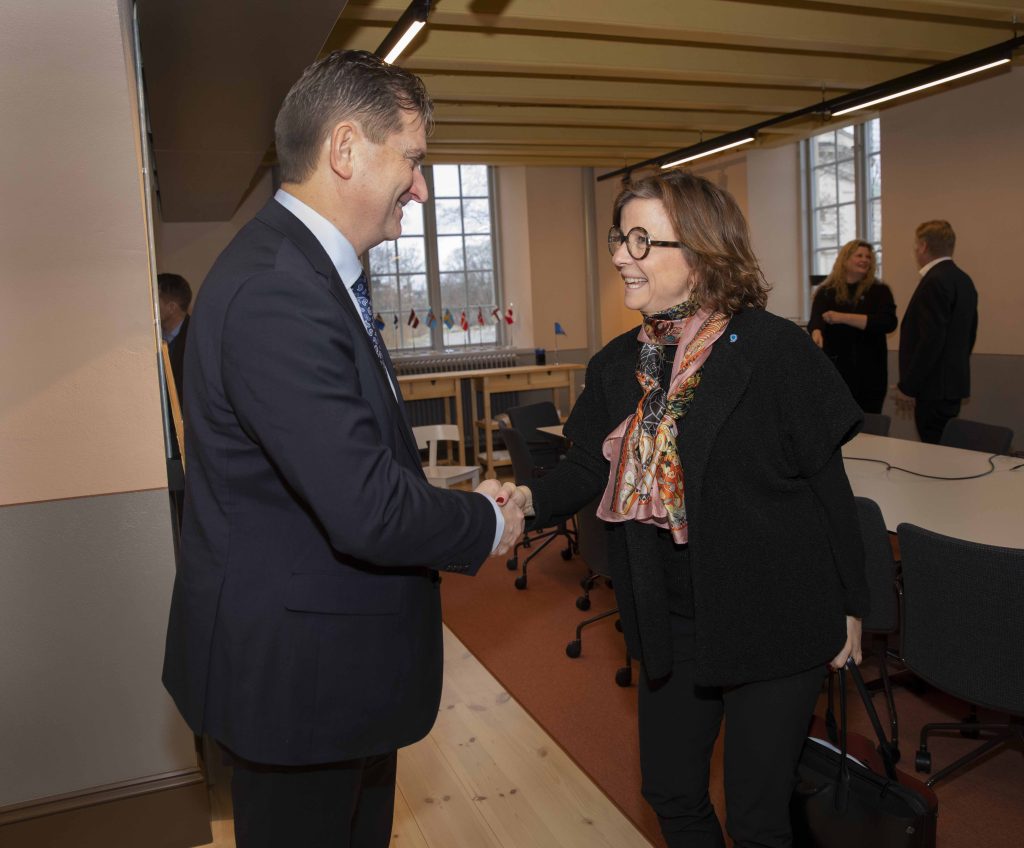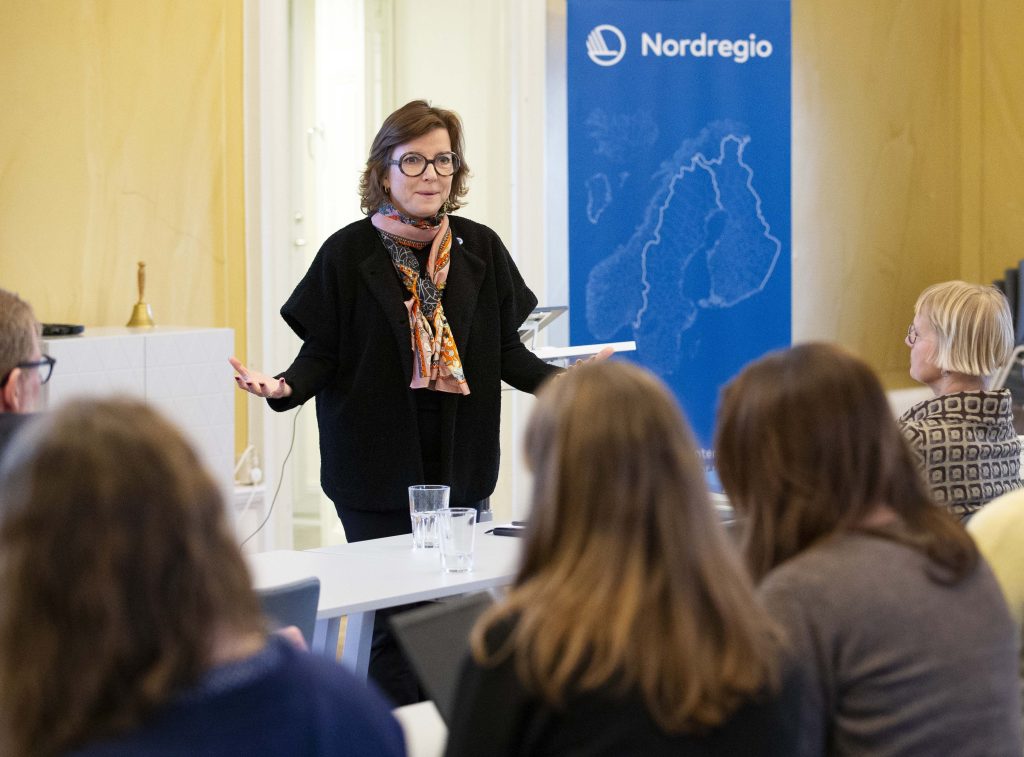 Karen Ellemann started her new prime position on the 2 of January 2023. She has previously been Minister of Social Affairs and Minister of Nordic Co-operation in her native Denmark, and also a member of the Nordic Council. During her first 100 days as Secr. General, she aims to visit and familiarise herself with all Nordic institutions across the Nordic countries.
"It is my first priority, to get to know the Nordic family, to listen, and get smarter. And strengthen the cooperation between us all," Ellemann adds.
Nordregio's research spans a variety of topics within regional development, including timely issues such as green transition, rural service provision, competence mobility, and social inclusion. Karen Refsgaard, Research Director at Nordregio, presented the institute and its role in the Nordic Cooperation Programme for Regional Development, coordinating and conducting research for three thematic groups of policymakers within urban, rural and regional development.
Senior Research Fellows Carlos Tapia, Nora Sánchez Gassen and Anna Lundgren then presented our current portfolio of green transition projects, all aiming for inclusion. See more information about the projects here: https://nordregio.org/research-topics/green-transition/#
As final remarks, Karen Ellemann highlighted her ambition for the coming years: to create a stronger and more solution-oriented Nordic collaboration and succeed in communicating the results and impact of this work.
"We need to focus on output, improve our Nordic storytelling, and remove the most harmful obstacles against the common Nordic labour market," she concluded.
Related Staff