On 17-18 October, Nordregio Researcher Ryan Weber joins INTERREG Europe's Policy Learning Event on Energy and Resource Efficiency, where he will present good practices from the Social Green Project led by Nordregio.
Social Green aims to develop regional and local policies and actions plans in six EU countries, helping them to retrofit social housing to improve their energy and resource performance.
Energy efficiency in social housing not only decreases GHG emissions and contributes towards a lower carbon economy, but it also improves the socio-economic conditions by reducing fuel poverty in EU cities and towns.
One such example is the KredEx scheme deployed in Estonia, which shows how innovative policy and funding tools can increase the energy efficiency of social housing without increasing the costs to residents.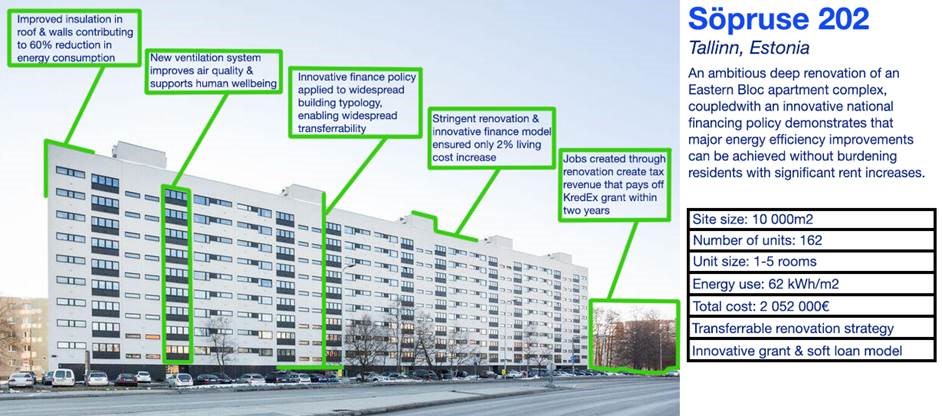 The Social Green project aims to promote the greening of the social housing sector through mutual learning and development of improved regional policies. The partnership includes 8 partners from 6 countries (Portugal, Spain, Croatia, Estonia, Sweden, Romania), with capacity to influence the policy instruments related to greening the social housing sector.
A two-day conference is organized by INTERREG Europe as a part of the policy learning platform on energy and resource efficiency which gather researchers and policy-makers to discuss the needs of cities and regions.
Related Research Projects
Related Publications