The City of Reykjavik has undergone an increase in urban sprawl over the last decades. This has resulted in a heavy car dependency. This high car use causes noise and air pollution, affects public health as well as traffic congestion. One of the objectives of the 2010-2030 Masterplan for the City of Reykjavik is reducing car use. This goal will largely be realized with 90% of new developments that will occur within the existing urban area.
Vogabyggð is a former industrial area in the middle of the city that measures 186 000 m2. The brownfield site is one of the first areas to be redeveloped according to the new master plan for the City. It is located close to the city center, the coast line and the nature gem called Elliðaárdalur, a peaceful recreation area.
Car independency, mixed program, sensible land use, urban spaces of good quality and a high percentage of green structure are central to the redevelopment of the area.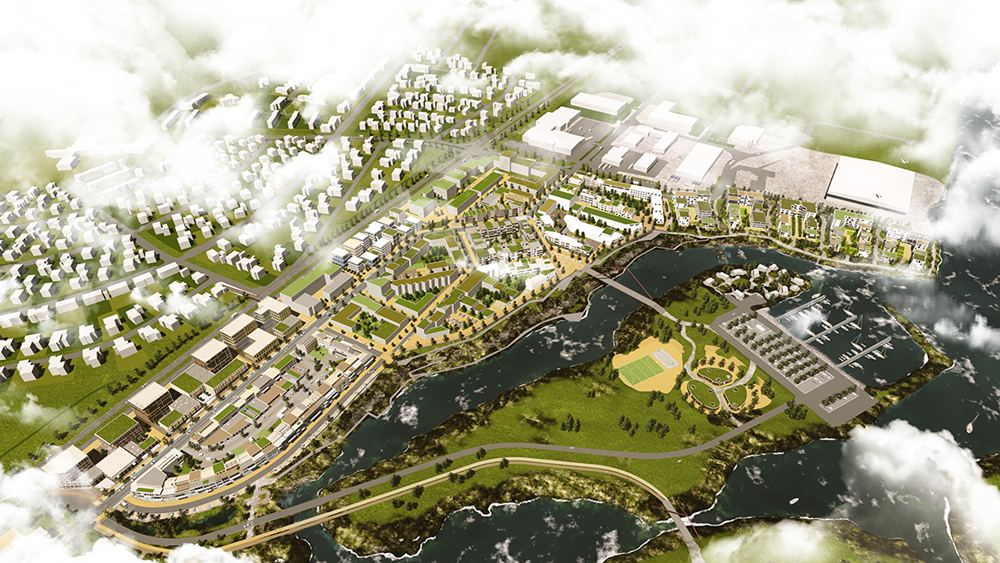 Solution
In 2013 five architectural offices were invited to submit a plan to redevelop the area. The competition was won by two parties: an architecture office from Iceland and one from the Netherlands. Together they drew up a new high-density urban layout for Vogabyggð.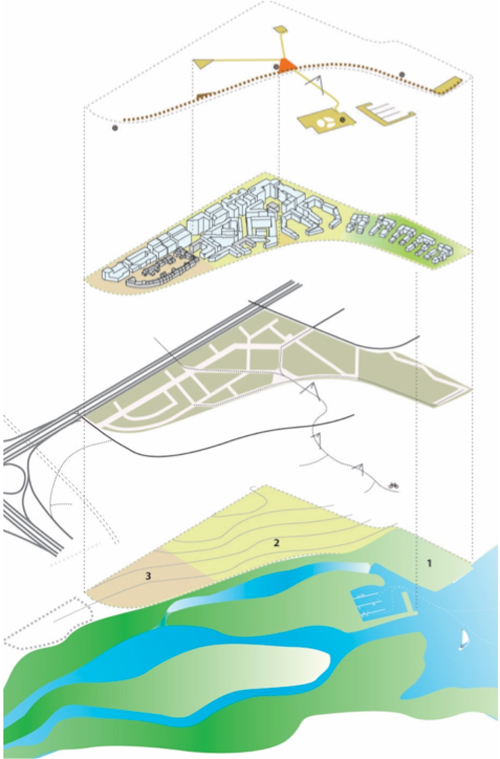 The plan consists of around 1 400 apartments and 244 000 m2 mixed program i.e. retail space and offices. Construction started in the summer of 2018 and the project is expected to finish in 2028.
Outcome
The area will consist of three to five story blocks with mixed functions. Social diversity is ensured by different apartments size and mixed ownership, private and social housing.

In order to reduce car use, the area will be pedestrian and bicycle friendly with good connection to public transport and the main bicycle routes in the City of Reykjavík. Parking space will be limited to maximum one per apartment which is lower than the average in the suburbia of Reykjavik City. This serves to save space as well as discouraging car ownership.

Vegetation on the rooftop's, gardens and trees in the streets will ensure biodiversity and support the blue-green infrastructure which will be implemented in the area, improving rainwater drainage and emphasizing on the transition from urban environment to nature. Artwork will be implemented in the urban spaces as a result of international art competition. The outcome of the competition will be announced in the end of 2018.
Potentials
Urban sprawl produces social, environmental and economic problems as it divides the city, creating more distance between citizens and increases car use.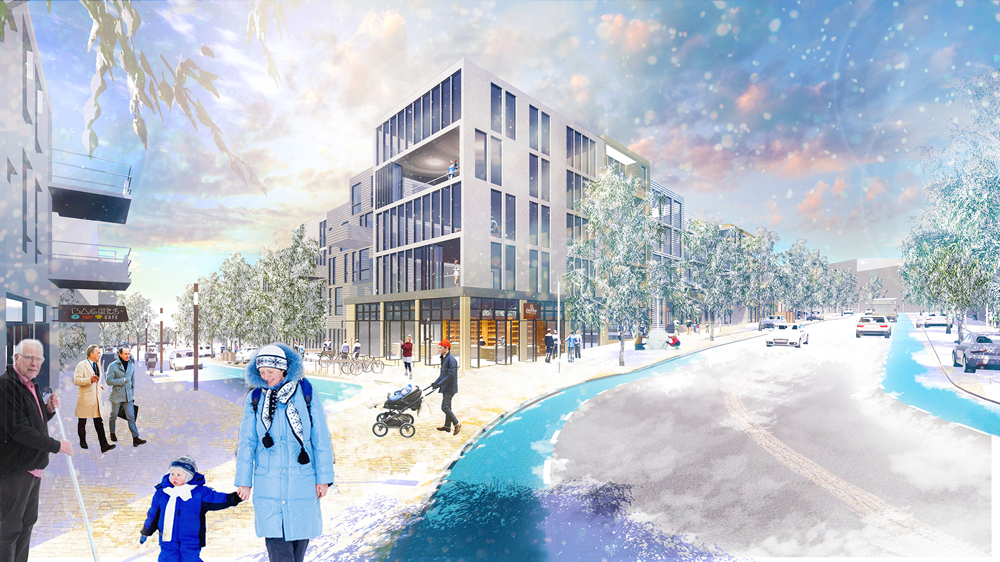 The plan for Vogabyggð demonstrates how sprawl and car use can be reduced through intelligent urban planning.