Cities worldwide face challenges with water pollution. Storm water carries oil, heavy metals, and other contaminants. Untreated or poorly treated sewage can be high in pollutants that pose serious problems to human health. On July 15, 2002, Copenhagen authorities responded to these challenges, opening the Harbour Bath ("Havnebadet") at Islands Brygge. Located just 200 meters from Copenhagen City Hall, the formerly harbour formerly used for industrial purposes was transformed from a polluted area to a clean environment, providing a healthy milieu for swimming, fishing and leisure activities.
Solution
The development of the Harbour Bath was made possible by the City of Copenhagen's effort to mitigate combined sewer overflows (CSOs). Over the last 20 years, the City of Copenhagen has invested in treatment plants and sewer systems, leading to an immense water quality improvement and thus complying with the EU Bathing Water Directive. The city also invested in retention basins (underground reservoirs) to minimize the risk of CSOs. Combined sewer overflow structures were erected, equipped with transmitters to indicate risk of flooding.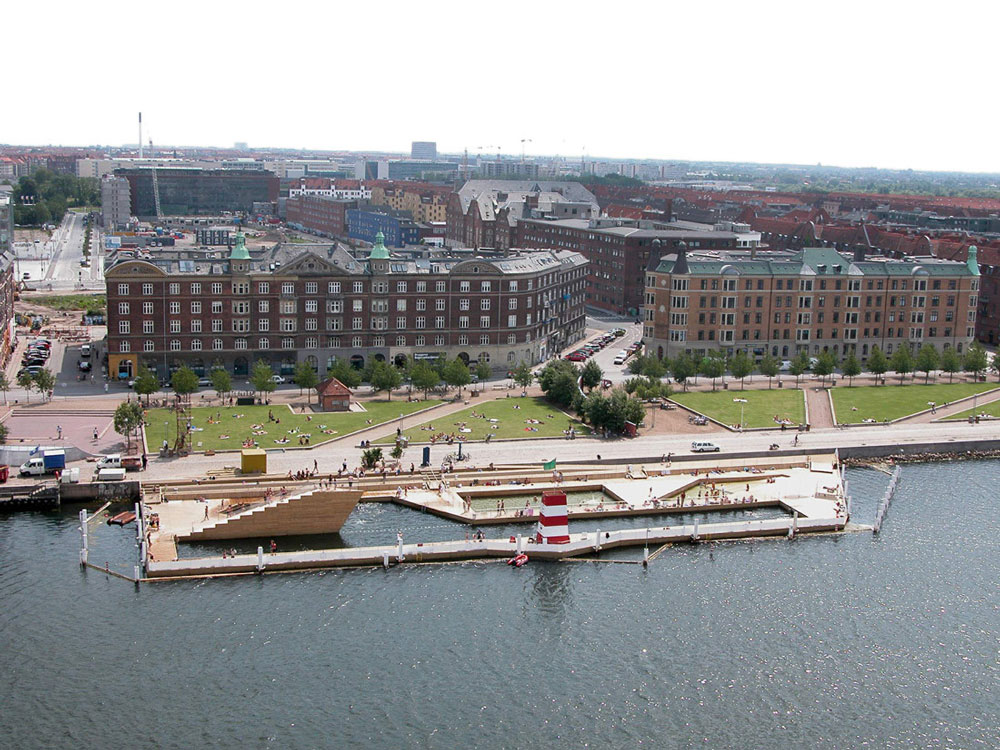 Every combined sewer overflow structure has at least one level transmitter that indicates when there is a risk of an overflow event. The transmitters continuously send information to a central computer in the Waste Management Department at Copenhagen Energy, and every fifteen minutes data about overflow volumes is transmitted to Copenhagen Environmental Protection Agency (CEPA) and Danish Hydraulic Institute (DHI).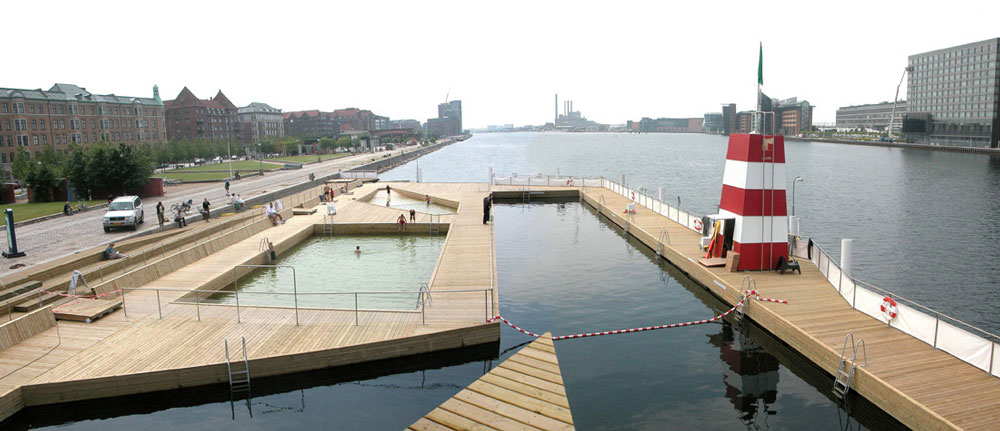 If an overflow is spotted, a text message is sent automatically to the officials at the CEPA, HOFOR (Greater Copenhagen Water Utility) and DHI.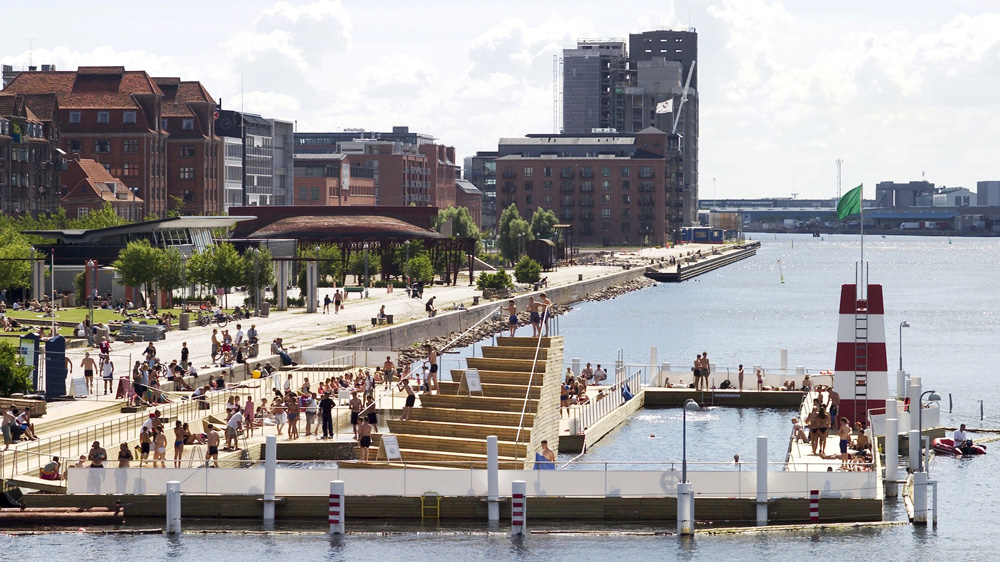 The CEPA decides whether a red flag should be hoisted at the swimming facilities. If the red flag is hoisted, a model developed by DHI uses online data to calculate the pollution level of the water through the E-coli count. For safety reasons, if the E-coli count exceeds 500 per 100 ml of water, then the agency is notified and a public warning is issued. Real-time data on swimming conditions can be accessed online by the public at any time during the swimming season.
Outcome
Industrial activities have moved to new harbour areas, leaving the city-centre harbour areas with minimal marine traffic. As a result, new residential and commercial development has commenced along the water front.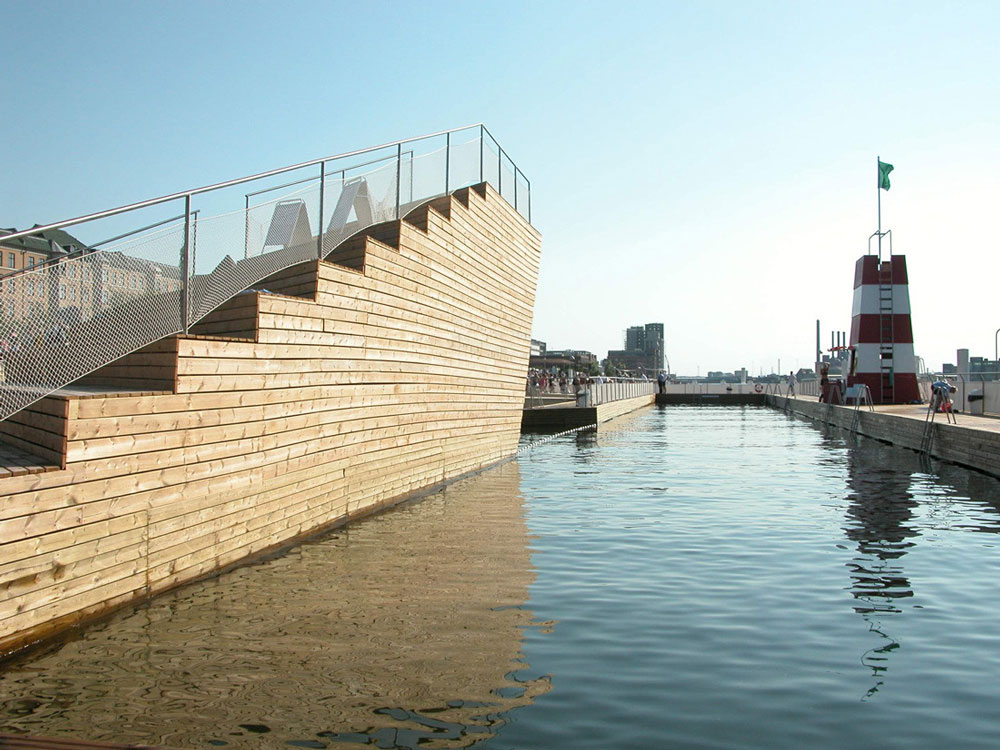 Alongside the swimming facilities, recreational activities such as kayak-polo, canoeing, kayaking, and yachting are taking over the water areas.
Compulsory weekly water control tests of the E-coli concentration continue to show concentrations far below the threshold for safe swimming.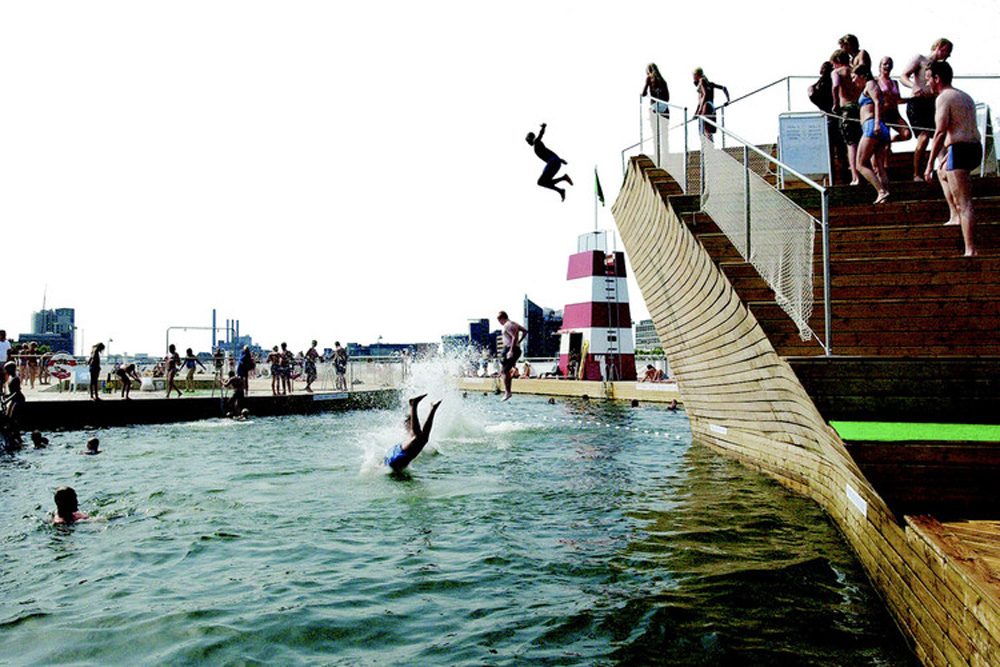 Potentials
Several Danish cities have followed the idea of converting formerly industrial harbours into recreational areas with attractive housing, offices and hotels.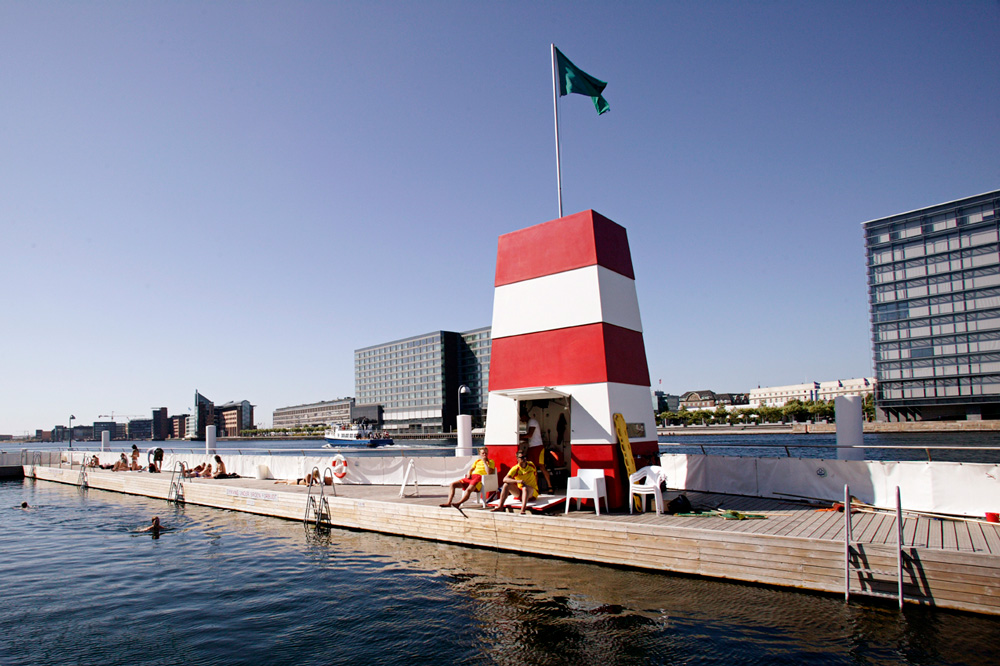 This project offers inspiration for planners around the world as the revitalisation of waterfront areas in post-industrial cities has been a strategy to make liveable and vibrant cities.