The Glomma River divides the City of Fredrikstad in several parts and, as such, has been an important planning consideration since the city was founded in 1567. Until the construction of the first bridge in 1956, Fredrikstad's ferries were some of the most frequented in Norway – transporting over 3 million passengers per year. In the years that followed, the car became a more common mode of transport for commuters. More recently, a political decision to make the ferries free has dramatically increased passenger numbers and again turned them into an important link connecting different elements of city life.
Solution
In December 2012, the political leaders in Fredrikstad resolved that the ferries should be free of charge for all passengers. The decision was motivated by a broader strategy to reduce car traffic in the city centre. The first step was to consult with the community to find out if people would be more likely to take the ferry if it was free. The results were positive and in 2013 the ferry became free for all passengers. More recently, the city undertook a user-oriented design process with the aim of better understanding people's motivations and experiences using the ferry.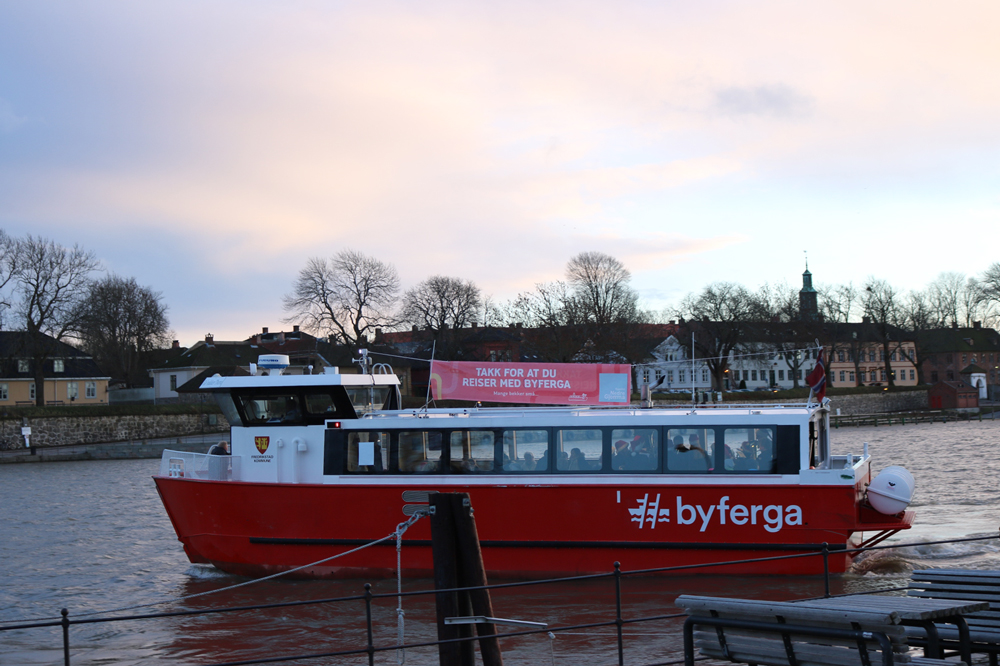 This work also explored how other types of transport can be integrated with ferry travel to further increase use and promote sustainable transport behaviour in the city. The ferries are municipally operated and also receive some funding from the regional government.
Outcome
Making the ferry free has been incredibly influential in changing the travel habits of the people of Fredrikstad. Passenger numbers doubled within the first year and currently around 1.4 million ferry trips are taken each year – Roughly four times the number of trips that were taken before the free offer was introduced. Rather than being a barrier, the river has now become an important part of the city's identity and a key link connecting different activities.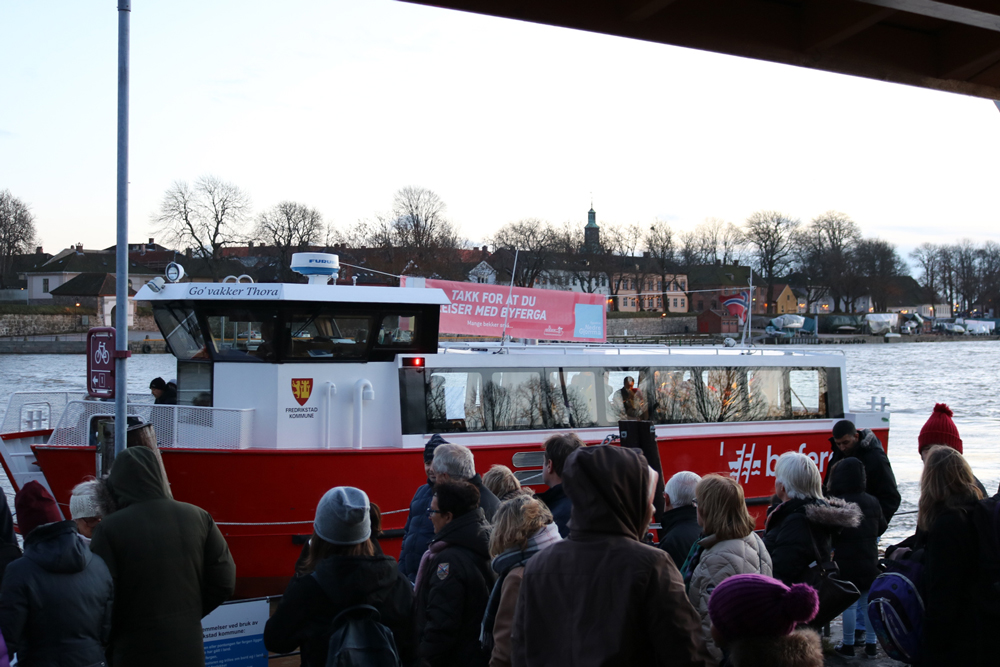 Recent research undertaken by the municipality found three types of typical ferry user:
commuters going to work or school
tourists
adventure and leisure travellers
For residents, taking the ferry was found to be a great way to take the stress out of everyday commuting, with many commenting that it gives the feeling of being on vacation – A chance to sit, relax and enjoy the ride!
Potentials
Swedeship Marine AB are now producing an electric ferry, which will be put into operation in the beginning of 2019. Several new routes are in the planning stages, but further exploration of the financial viability will need to be explored before we can say for sure if these will go ahead. The municipality is also starting up a two-year project to create tomorrow's ferry technology through new and innovative cooperation with ship designers and builders.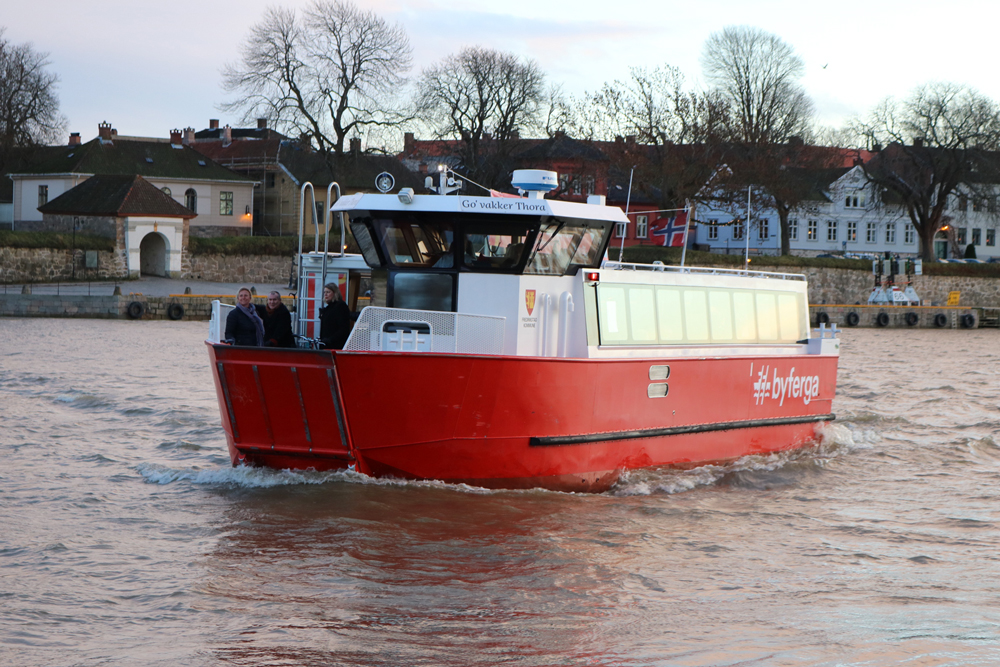 From a user perspective, service design methods have been particularly valuable in informing future development of the ferry service and have the potential to be a useful tool in transport planning elsewhere.