Stockholm Royal Seaport, a former brownfield area, is one of the largest urban development projects in Europe (260 hectares), with some 12 000 new housing units and 35 000 workplaces scheduled for completion by around 2030. What differentiates this project from other similar developments is that the city owns the land and sets the requirements for developers through land allocation contracts. The requirements are based on climate, ecological, social and economic targets to be fulfilled by the developers. Breaking down these targets into binding requirements entails a constant dialogue between public and private sector. This has been an insightful process in which knowledge evolves continuously resulting in creative tools for implementing and monitoring urban sustainability.
Solution
Training, focus groups and seminars are the primary means through which common knowledge and understanding about sustainable urban development are developed between public and private actors. Forums for sustainable solutions frequently bring together developers and technical suppliers to explore ground-breaking solutions for both products and services.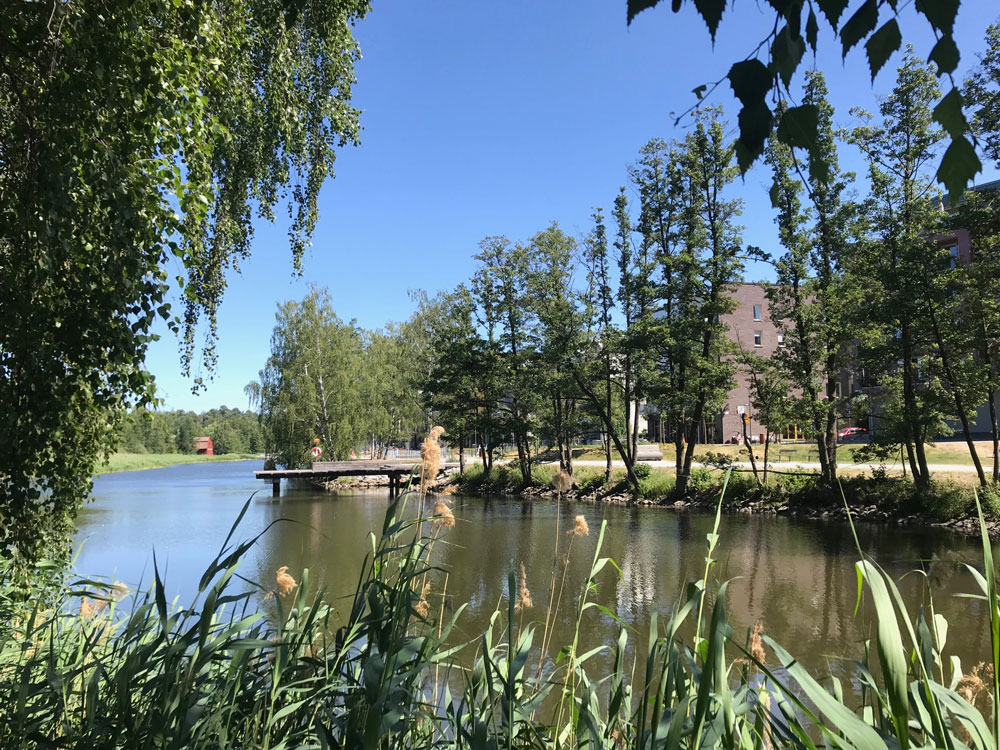 The ambitious requirements set by the city contribute to the development of innovative tools and ways of working. For example, the Green Space Index (GSI) is used to develop a district that both strengthens the ecosystem and is better prepared for future climate change by creating multi-functional green spaces on private properties.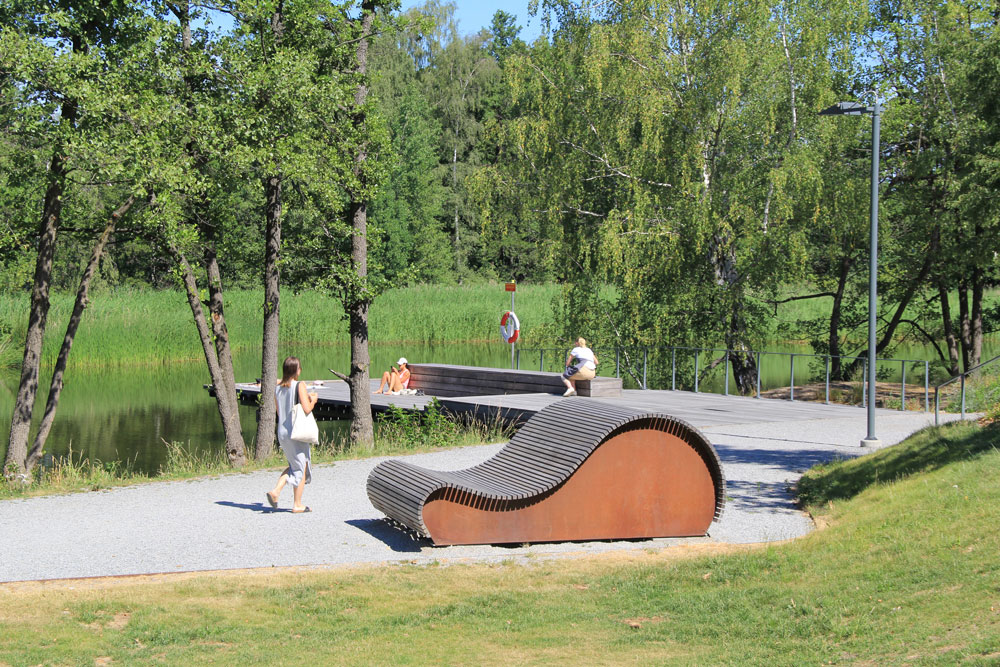 The Mobility Index supports developers to create conditions which promote sustainable transport choices (e.g. walkability, cycling, goods management) and the mobile Pop-Up Reuse Center comes to the district 2 or 3 times per year. The Pop-Up Reuse Centre goes beyond a traditional recycling center to include a showroom where clothes and furniture can be exchanged and sometimes a workshop where people can replace or fix their belongings.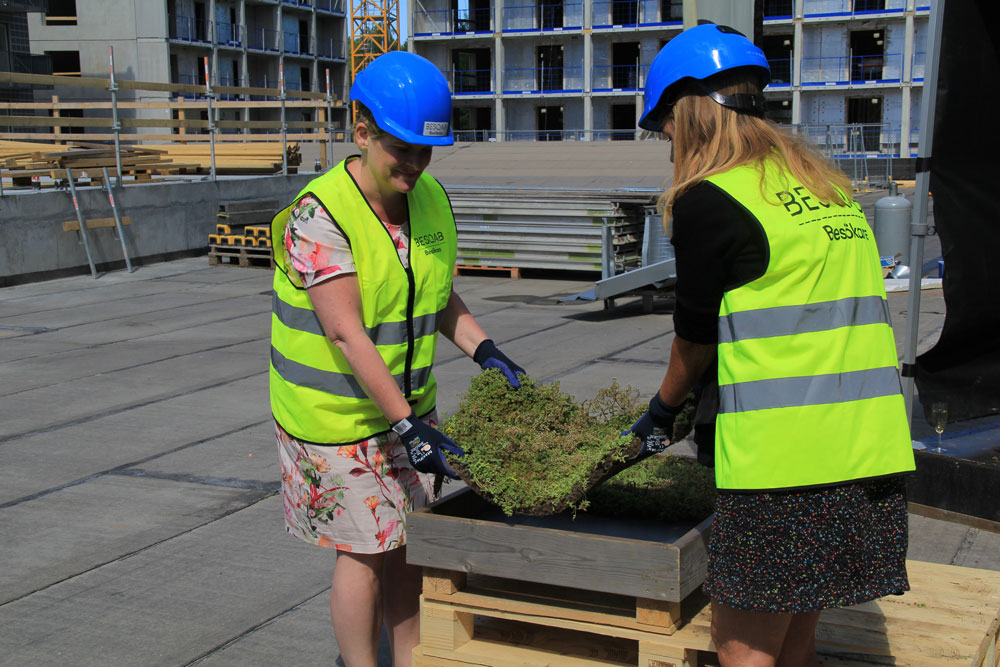 Stockholm Royal Seaport periodically monitors compliance with the requirements through 'sustainability reports' that are published every year.
Outcome
So far, the district is characterized by large-scale low-energy-housing, green roofs, solar energy production on roofs, environmentally sound materials, appropriate bicycle infrastructure and e-cars. Energy performance is 40% better that is required by the Swedish Building Code.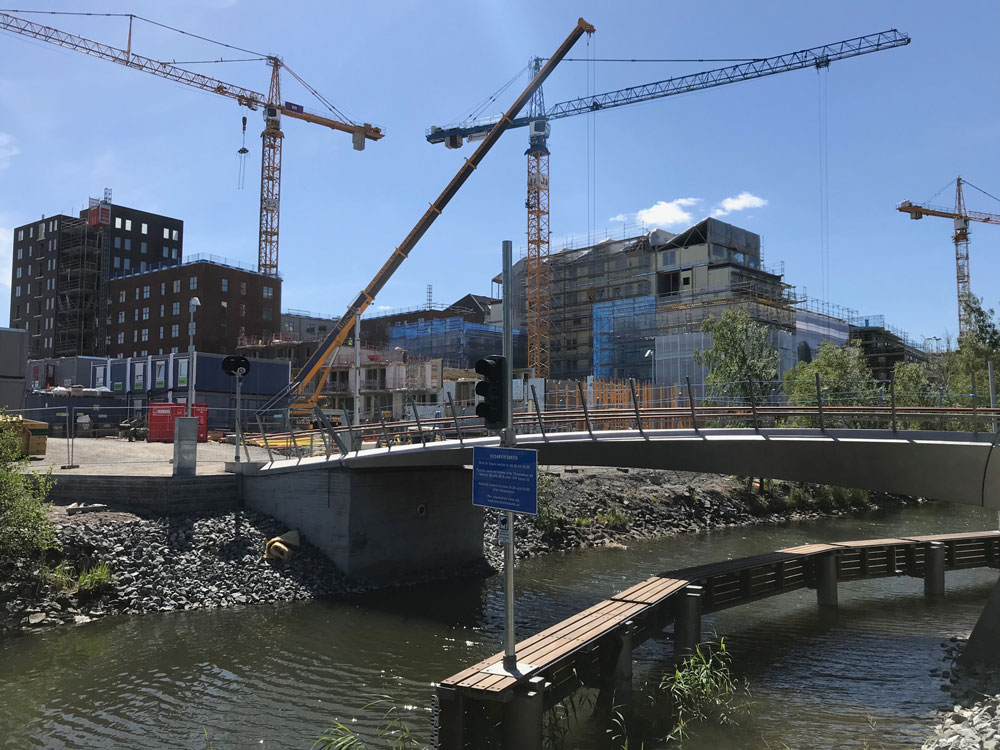 Over 95% of the materials collected during the Pop-Up Re-use event could be re-used and the residents survey in the 2016 sustainability report revealed that 86% of the households separate at least half of their food waste with some reaching close to 100%. In relation to mobility, the survey revealed that 37% of households report walking and cycling more since they moved to the area.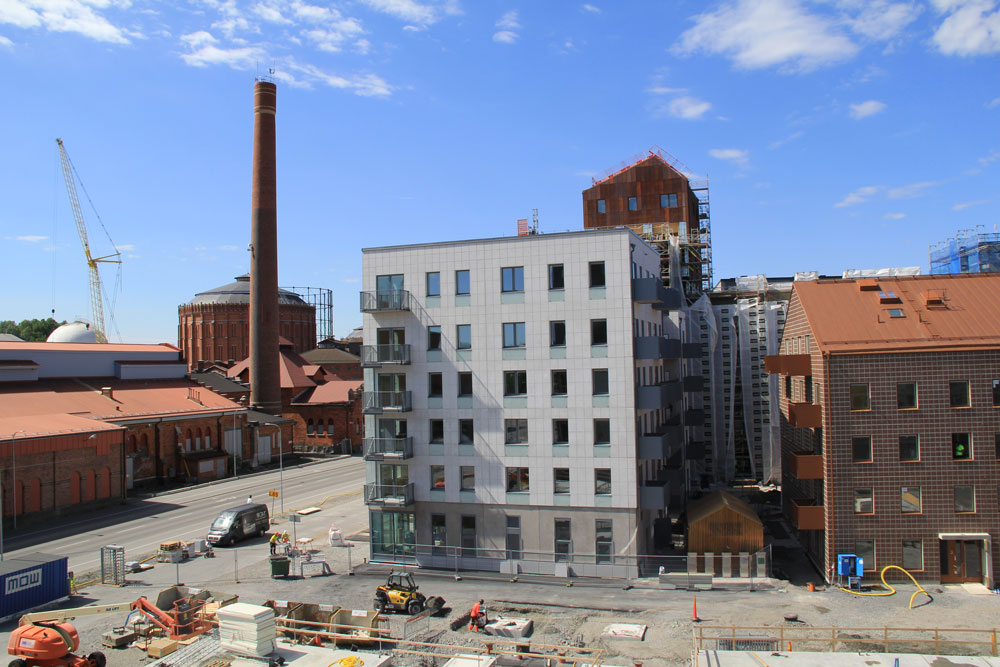 Potentials
Some of the tools (e.g. training programs, GSI) employed in the district have been adopted in other urban developments managed by the City of Stockholm. For example, the mobile Pop-Up Reuse Center is used in different places in Stockholm.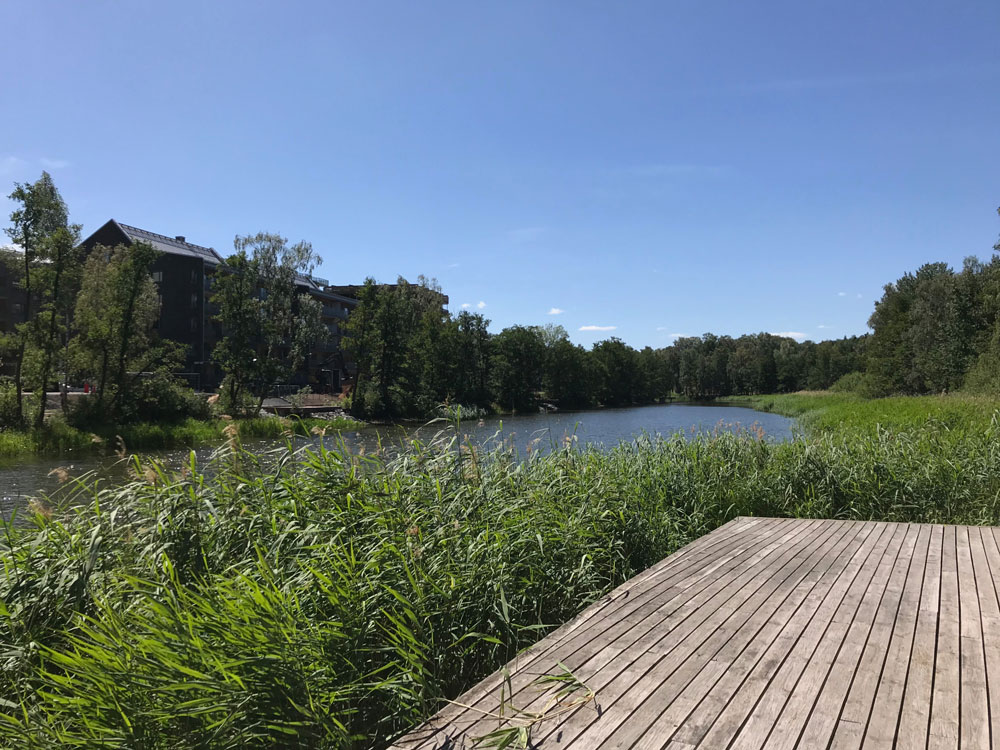 During 2016, the growing number of visitors, nearly 5 000 from 67 countries all over the world, indicate that Stockholm Royal Seaport has an important urban sustainability message to deliver and that many of the ideas employed in the district have the potential to be adjusted to other contexts.