To keep up with Denmark's growing population, it is estimated that 20 000 new homes will be needed every year until 2025 – a total of 178 000 homes. Growth at this scale comes at an economic and environmental cost. Today, an estimated 40% of Denmark's total CO2 emissions comes from buildings. This presents a dilemma: How can we ensure enough housing for everyone while still drastically reducing resource consumption and CO2 emissions?
Upcycle House, a single-family house constructed in 2013, offers an answer to this question. The 140 m2 are constructed entirely from recycled and upcycled materials, demonstrating that circular economy thinking has much to contribute to the sustainable future of cities.
Solution
Old shipping containers, sections of an ice rink, processed recycled wood, granulated polystyrene boxes, newspapers, plastic packaging and discarded windows are just some of the materials used in the construction.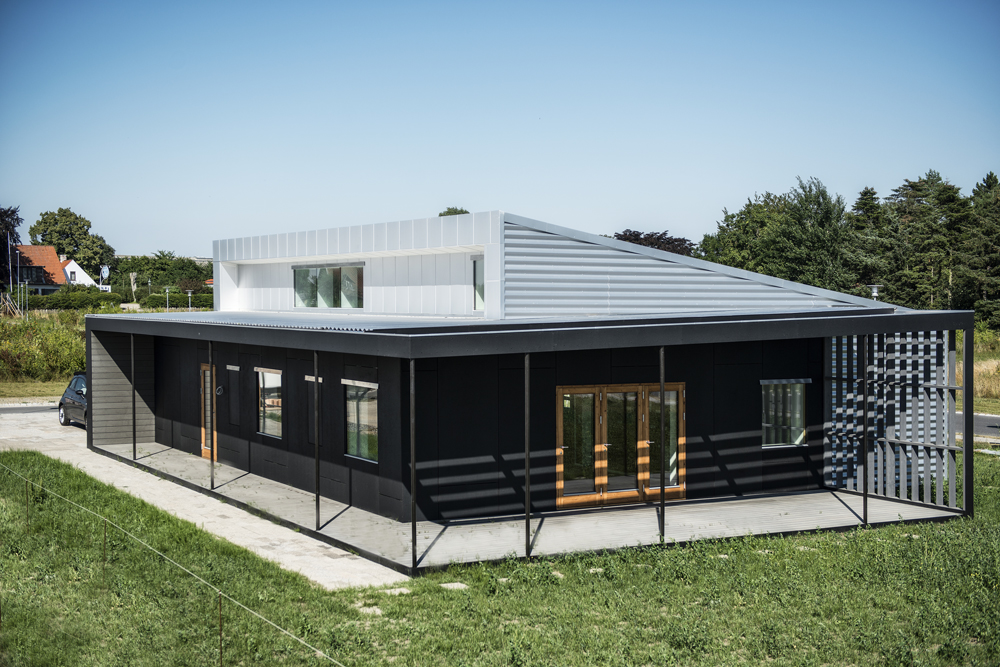 Two prefabricated shipping containers form the main structure of the house. Recycled aluminium soda-cans cover the roof and facade. The facade panels consist of post-consumer recycled granulated paper which is pressed together and heat-treated.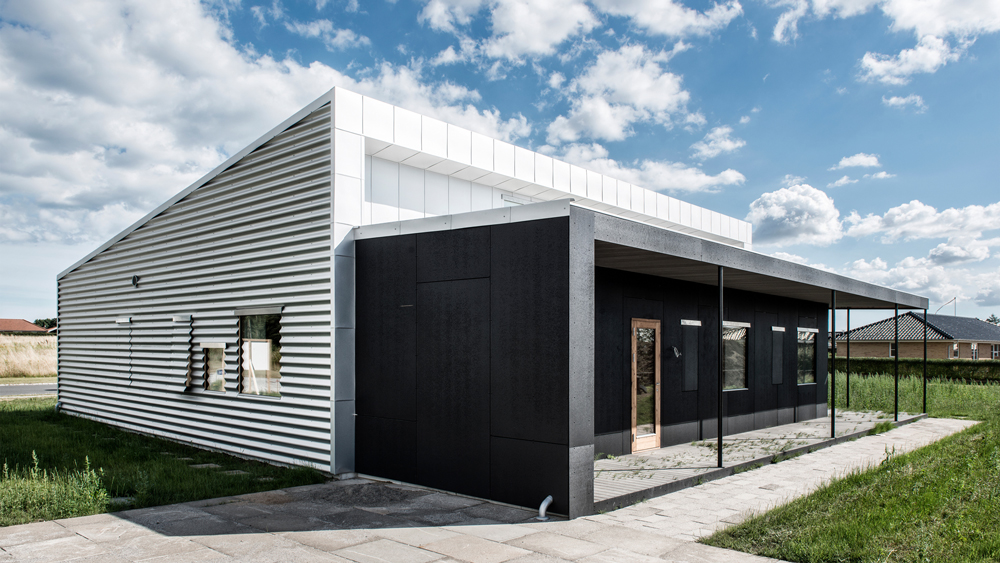 Tiles made from champagne cork covers the kitchen floor and recycled glass is used to tile the bathroom. Walls and floors are covered with Oriented Strand Board – panels consisting of wood-chips that are bi-products of various production sites, pressed together without glue.
Outcome
Upcycle House consists of 90% upcycle materials, which translates to 86% lower CO2 emissions compared to construction of an equivalent standard house.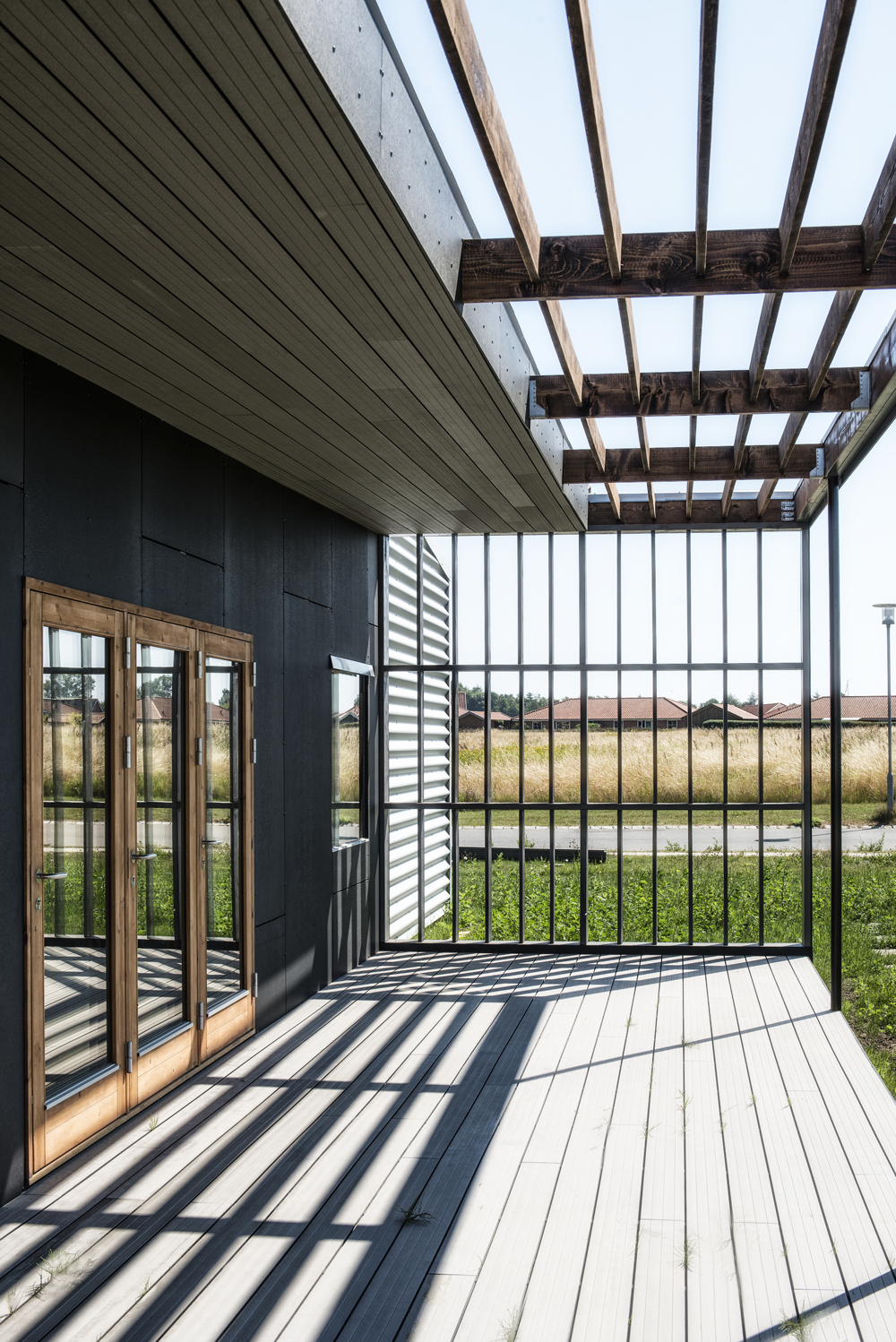 With a budget of around 230 000 EUR (1.7 million DK), this project demonstrates that the principle of upcycling is economically viable and accessible to most Danish families.
Potentials
Upcycle House was a pioneer project within material reuse and upcycling. Since 2013, when Upcycle House was completed, Lendager Group has grown tremendously, going from 15 to 44 employees in just one-year (2017 to 2018).

Now the whole industry has opened its eyes and seen the opportunities in circular economy and sustainable solutions in architecture. Lendager Group is at the forefront of this development and is working to scale the solutions from projects like Upcycle House into residential buildings, hotels, venues and urban development plans.