TANGO-W is an innovative applied research project that is taking on the challenges of climate change through Urban Transformative Capacities. Recently, TANGO-W's research and city partners gathered in Norrtälje, Sweden for a two-day event that included workshops, panel discussions, and planning sessions.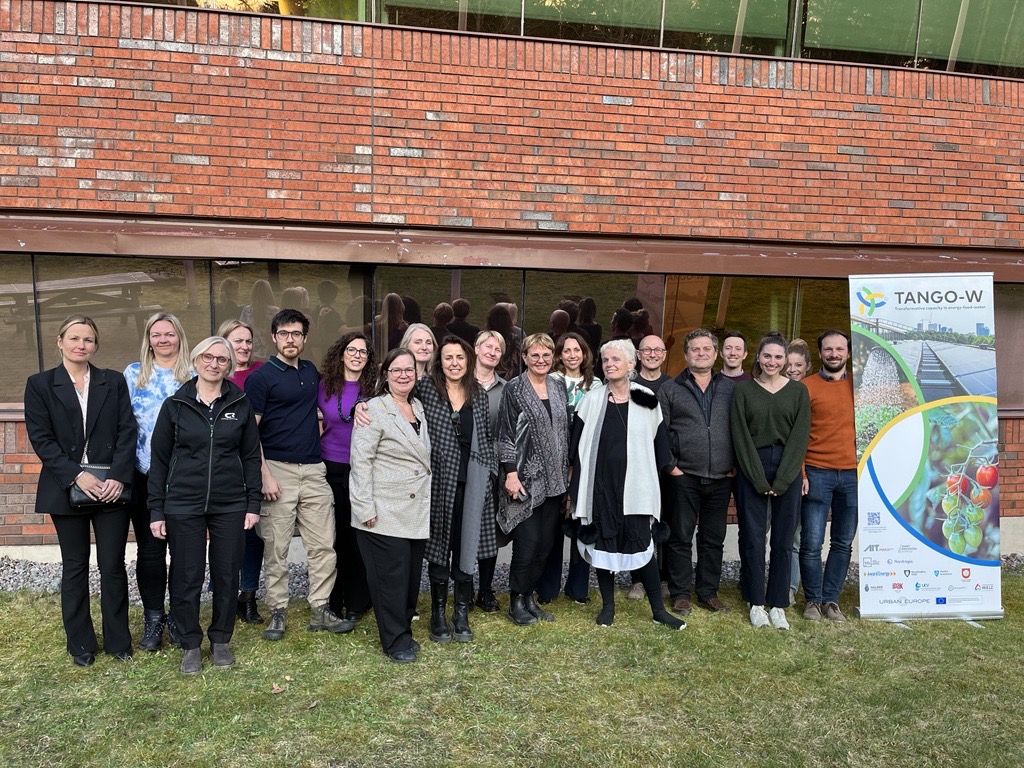 From evaluating cities' potential for sustainability to exploring new business pathways for commercial exploitation – TANGO-W is an applied research project that uses the concept of Urban Transformative Capacities (UTC) to evaluate cities' potential for sustainability. With a focus on the intersection of food, energy, and water systems, the project aims to help cities tackle climate change challenges and encourage sustainable urban development.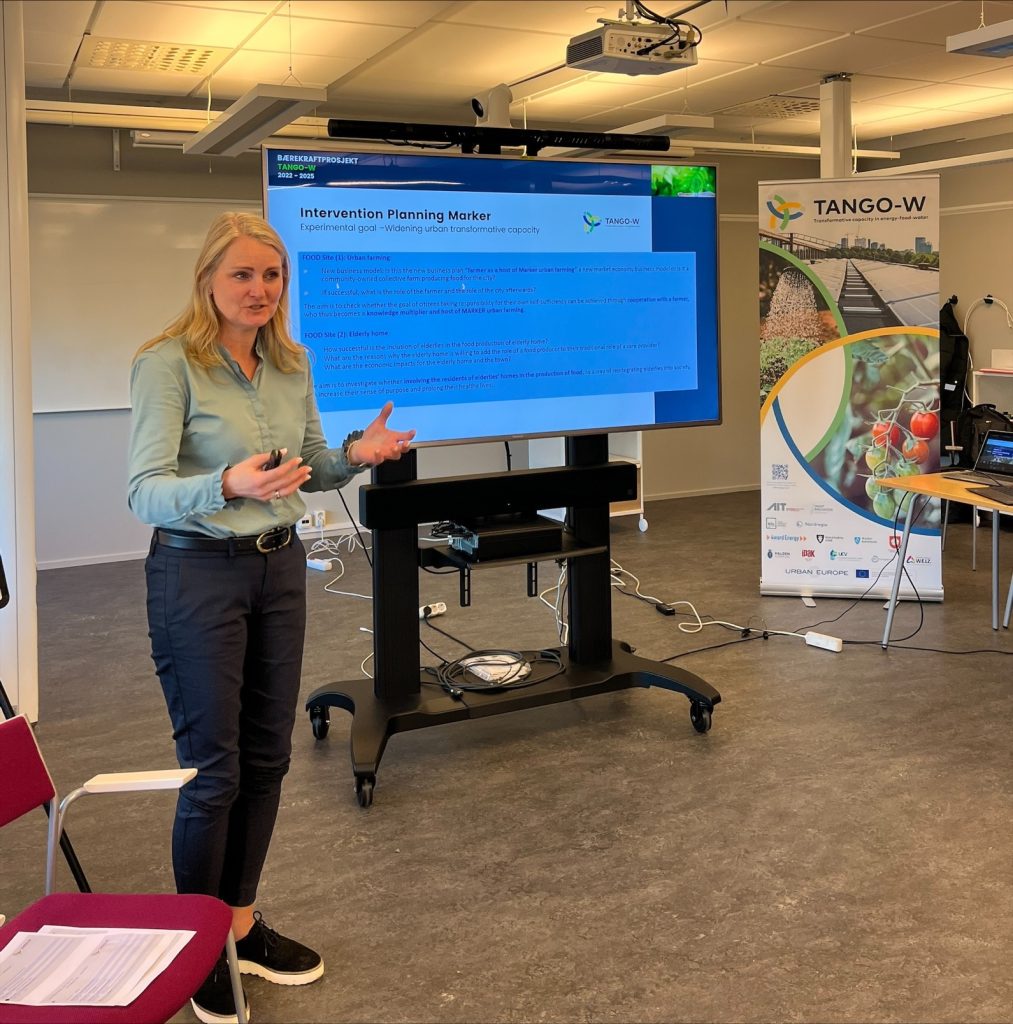 Day 1: intervention planning
The first day was dedicated to a series of intervention planning exercises for each of the project's Urban Living Labs (ULLs). These role-playing exercises enabled the city representatives to reconsider how each stakeholder in their ULL works together and reframe how they might understand these stakeholders in relation to one another and to the project objectives. Partners also heard from Björn Oliviusson, an aquaponics expert and stakeholder in Norrtälje's ULL who currently owns a greenhouse that produces bananas and other tropical fruits in Sweden.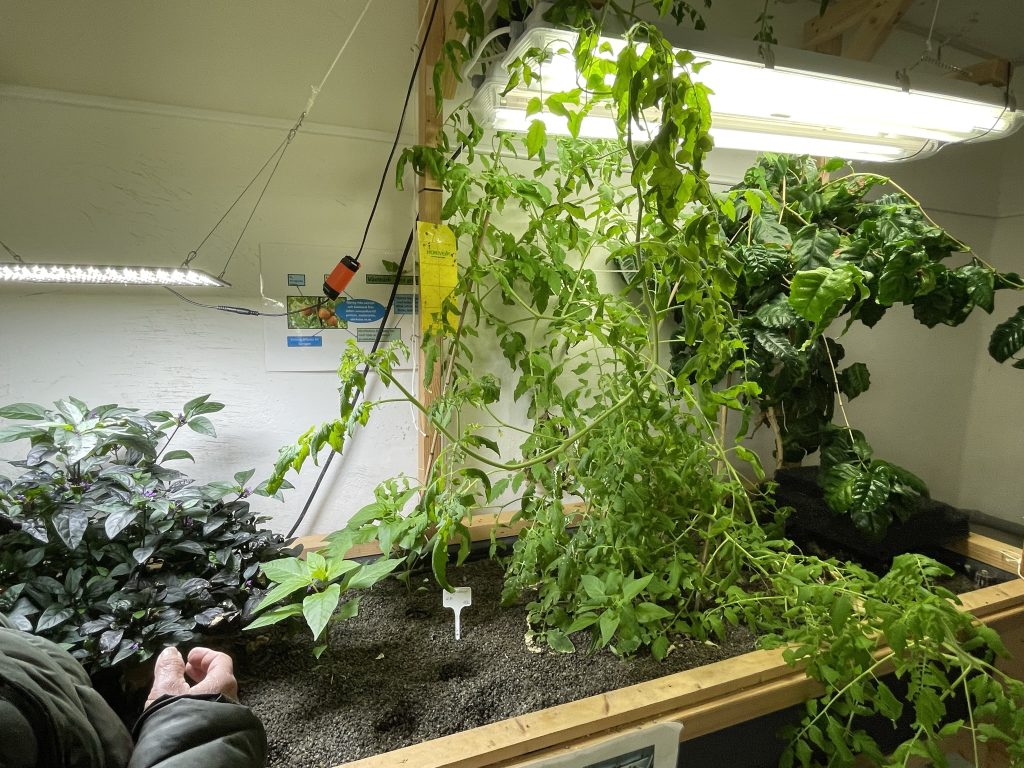 Day 2: evaluation and discussions
On the following day, research and city partners conducted a one-year evaluation followed by a discussion on the temporal architectures of the ULLs among each of the national partner groups (Austria, Lithuania, Norway, and Sweden). The day continued with a discussion on business plans and potential pathways for commercial exploitation from the ULLs — a topic that will be further taken up in the coming year.
Finally, researchers and city partners heard from delegates of other EN-UTC projects (SUNEX and WASTE FEW ULL) along with a stakeholder from Stockholm's ULL, Daniel Bergqvist.
The SUNEX project is working on understanding the supply and demand sides of F-E-W systems, and the project representative spoke about data compilation, modelling F-E-W inputs, and function regions for F-E-W. The WASTE FEW ULL project delegate shared insights from their project aiming to map and reduce waste in cities throughout Europe, Africa, and South America. Daniel, from SLU, spoke about the importance of transforming the production side of our food systems in order to ensure more sustainable urban living systems. The day ended with a discussion about ULL monitoring and implementation planning.
Towards the long-term end goal – Vision 2050
Although the TANGO-W project ends in February 2025, the project aims to transform how cities work with food, energy, and water systems in the long term. The long-term end goal is documented in the TANGO-W Vision 2050:
Sustainable urban development that respects ecological limits
Equitable access to resources, including food, water, and energy
A circular economy that maximizes resource efficiency and minimizes waste
Improved urban governance that fosters collaboration and community engagement
Enhanced urban resilience to climate change and other environmental stresses.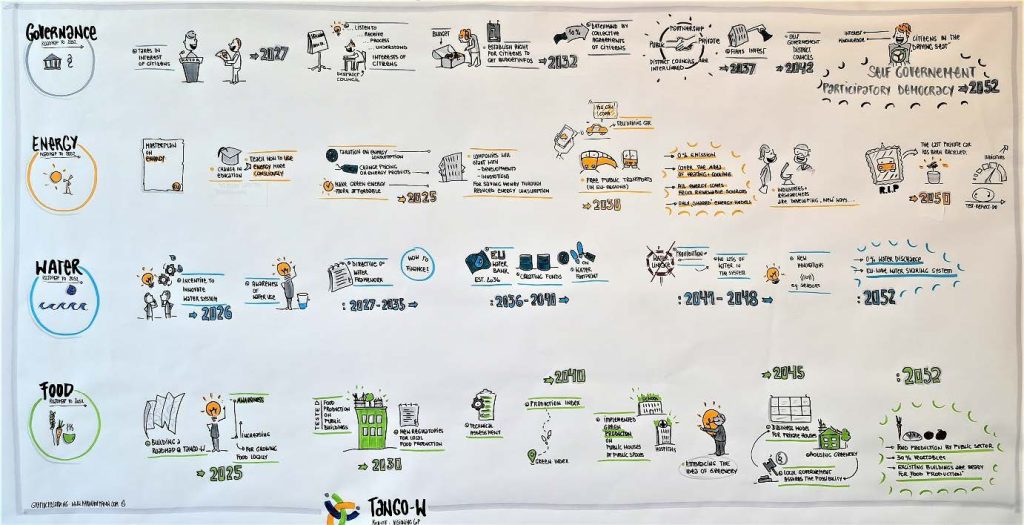 Read more on the project site here.
Related Staff
Authors