The Nordic Arctic Cooperation Programme of the Nordic Council of Ministers has opened up its call for new project applications for financial support in 2021.
Deadline for sending in proposals is 1st February 2021 (12:00 CET).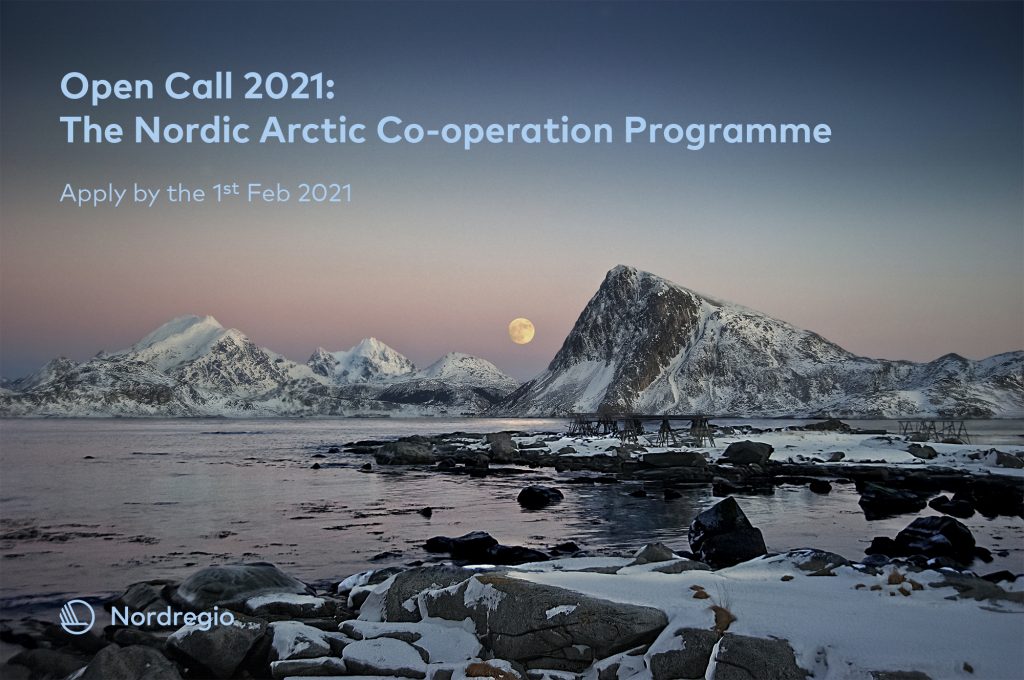 The aim of the Nordic Council of Ministers' Arctic Cooperation Programme 2018-2021 is to create sustainable and constructive development in the Arctic and for its people based on the four P's: planet, peoples, prosperity and partnerships.
The programme is administered by Nordregio, with one round of applications per programme years.
Related Staff
Related external pages