Nordregio participated in the green economy forum Rohevik at the Estonian University of Life Sciences in Tartu, Estonia on September 25th. The forum provided an overview of bioeconomy and its benefits to business. The focus was on value chains related to forestry and wood processing, agriculture and food production, i.e. how to successfully enhance timber, agricultural produce and the by-products and waste generated through processing.
The keynote presentations included:
an overview of bioeconomy by Professor Sirpa Kurppa, MTT Agrifood Research Finland, Member of the EU Bioeconomy Panel
a presentation of the Market sense of bioeconomy by Director Jyri Arponen, SITRA
an overview of policies unlocking the business potential by Ants Noot, Chancellor of Estonian Ministry of Agriculture
Presentations on "Bioeconomy and regional development" included analyses of
Bioeconomy – driver for rural development by Jukka Teräs, Senior Research Fellow of Nordregio
Closing the resource loop – Envi Grow Park by Juha Pirkkamaa, Environment and energy cluster manager of Forssa Region Development Centre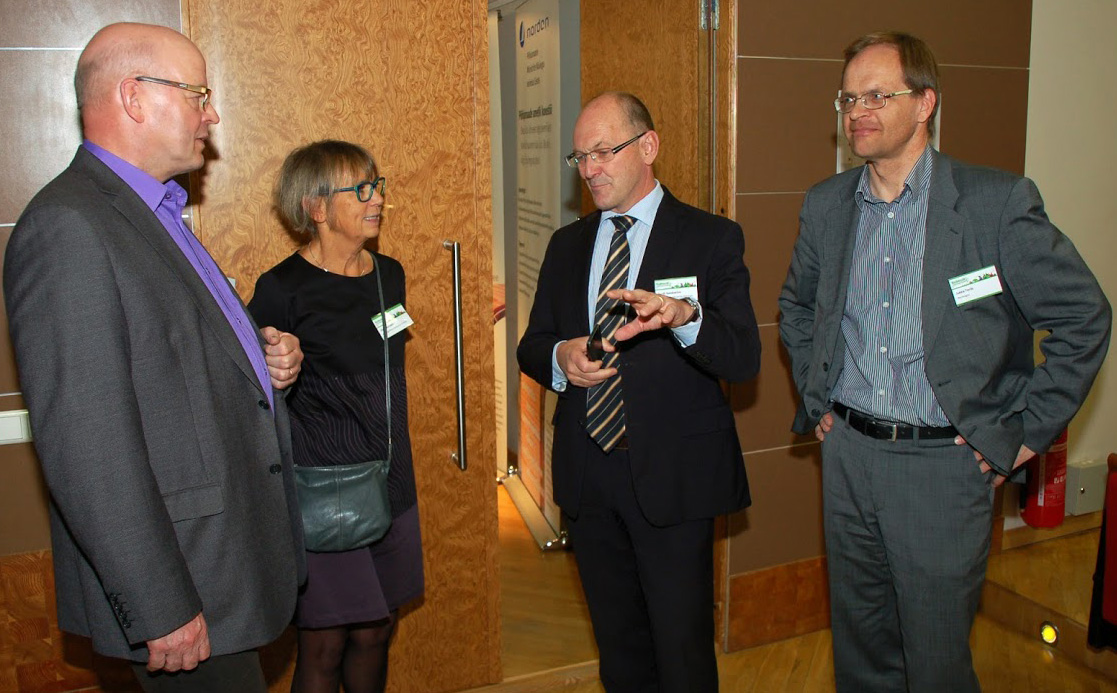 From left to right: Juha Pirkkamaa, Sirpa Kurppa, Berth Sundström Director of the NCM Office in Estonia and Jukka Teräs. Photo: Laurits Leima.
The Tartu forum of Rohevik was organised by the Nordic Council of Ministers, Tartu Regional Energy Agency, Tartu Science Park, the Estonian University of Life Sciences, the City of Tartu and the Association of Local Authorities in Tartu County.
Related Staff
Related Events