Nordregio Forum 2014
12-13 November 2014, Keflavik, Iceland

Nordregio and partners are pleased to invite you to the second Nordregio Forum, the meeting place for policymakers, researchers and practitioners, seeking to ensure sustainable regional development in the Nordic countries.
This year Nordregio Forum will focus on the potential of bioeconomy for growth and inclusive development in peripheral and sparsely populated regions, especially in the Arctic. Our distinguished speakers will highlight research results, case studies and policy recommendations within the following topics:
Bioeconomy mapping – Towards an innovative and responsible bioeconomy
How can new innovative use of local natural resources contribute to regional economic growth and development?
What are the socio-economic and environmental consequences of the rise and fall of large-scale projects
Multilevel governance and spatial planning in connection with large-scale projects
Demographic challenges in the Arctic – What attracts young men and women, and skilled workers?
The forum also includes excellent networking opportunities, as well as an exciting excursion to Grindavik, Asbru and Reykjanes, showing regional development in practice.
Target groups
The forum welcomes officials at relevant ministries in the Nordic countries, staff at regional and local authorities, non-governmental organisations, universities, research institutes and private consultants.
Download detailed programme for Nordregio Forum 2014
Speakers
Ragnheiður Elín Árnadóttir, Minister of Industry and Commerce, Iceland
Dagfinn Høybråten, Secretary General, Nordic Council of Ministers
Calum Davidson, Director of Energy and Low Carbon, Highlands and Islands
Enterprise, Scotland
Peter Mehlbye, Director of the ESPON Coordination Unit, Luxembourg
Kaisu Annala, Ministry of Employment and the Economy, Finland
Dadi Mar Kristofersson, Dean of School of Social Sciences, University of Iceland
Göran Cars, Professor, Royal Institute of Technology and Kiruna Municipality
Anna Karlsdottir, Associate Professor, University of Iceland
Keith Storey, Memorial University of Newfoundland St John's, Canada
Sveinn Margeirsson, Director, Matis, Iceland
Sigrun Elsa Smáradóttir, Research Group Leader, Matis, Iceland
Ida Rönnlund, Consultant at Gaia, for Nordic Innovation
Geir Oddsson Senior Advisor, Nordic Council of Ministers
Clas Engström, Director, SP Processum Biorefinery Initiative
Thóroddur Bjarnason, Professor, University of Akureyri
Danfríður Skarphéðinsdóttir, Head of Division, Ministry for the Environment
and Natural Resources, Department of Oceans, Water and Climate
Gunnel Gustafsson, Director, Professor in Political Science, Nordforsk
Birger Lilja Kristoffersen, Chief Planner, Kujalleq Municipality
Trond Nilsen, Senior Researcher, Northern Research Institute, Alta
Håkan Ylinenpää, Professor, Luleå Technical University
Rasmus Ole Rasmussen, Senior Research Fellow, Nordregio
Jukka Teräs, Senior Research Fellow, Nordregio
Lisa Hörnström, Senior Research Fellow, Nordregio
Liisa Perjo, Research Fellow, Nordregio
Anna Berlina, Research Assistant, Nordregio
Excursion
The forum will conclude with an excursion to Grindavík. Download the detailed programme.
Practical information and prices
Day 1+2 incl. dinners and excursion 1800 SEK excl. VAT
Day 1 incl. lunch 600 SEK excl. VAT
Day 2 incl. lunch 600 SEK excl. VAT
Conference dinner at Blue Lagoon 600 SEK excl. VAT
Excursion incl. dinner 600 SEK excl. VAT
Registration has now ended
Accommodation
Hotel rooms are pre-booked until 14 October at Hotel Keflavik and Hotel Keilir. To make a reservation, contact the hotels.
Hotel Keflavik: +354 420 7000 or stay@kef.is
Hotel Keilir: +354 420 9800 or info@hotelkeilir.is
The forum is organised by Nordregio, the Icelandic Ministry of Industries and Innovation, the Nordic Council of Ministers, and the Icelandic Regional Development Institute.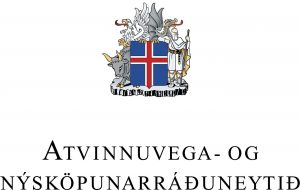 Related Staff
Related Publications