Nordregio launches revamped website and new web magazine. We move from .se to .org, joining the rest of the Nordic Council of Ministers' network "domain-wise", as well as underlining our role as an international research institute.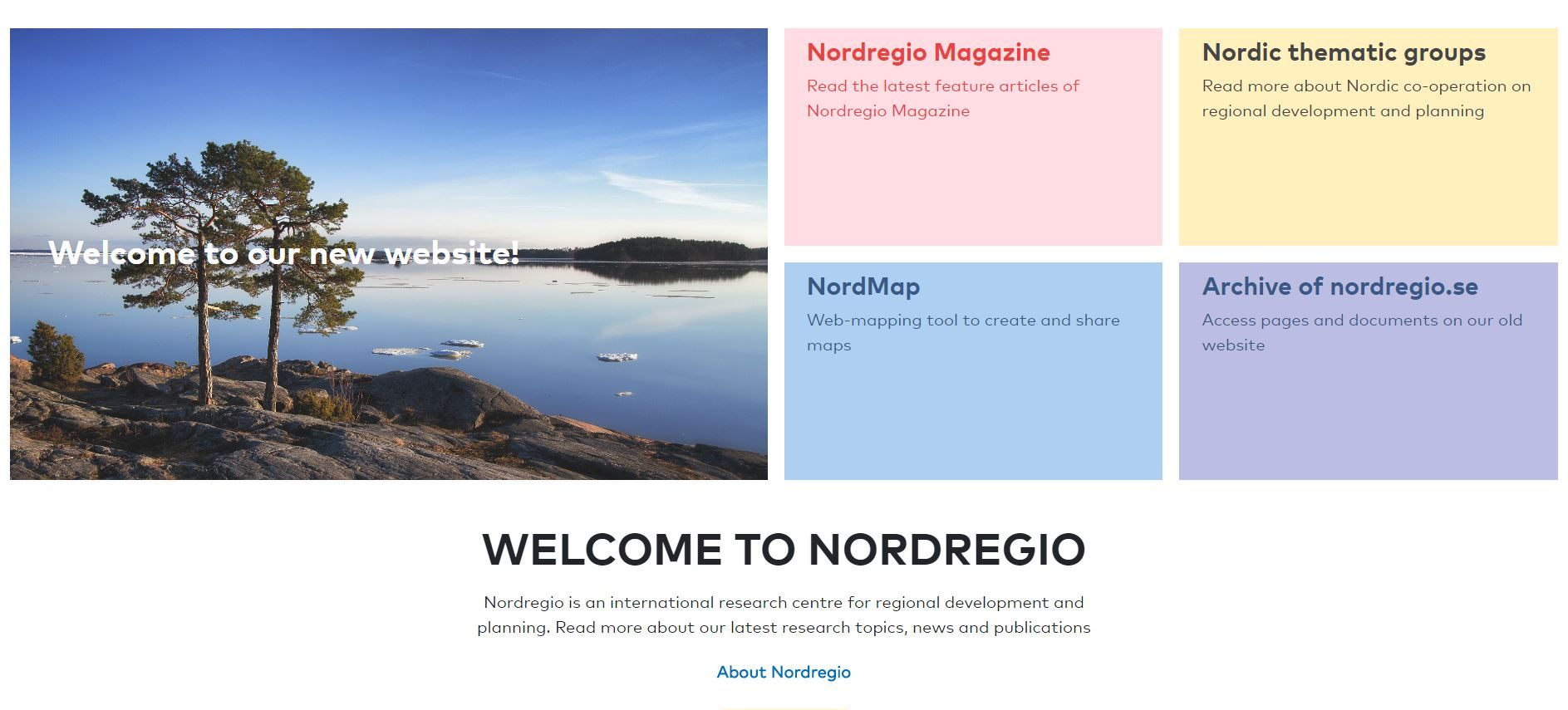 In connection with the move, a brand new web magazine is launched, highlighting Nordregio's latest work within regional planning and development in the Nordic Region and Europe at large. With new projects in China and Russia we are going even farther afield and we look forward to telling that story.
The new website at www.nordregio.org features easier navigation, better search and filter functions, as well as an improved front page. Most content going back to 2013 has been moved to the new site, older content can be found at archive.nordregio.se.
All publications done as part of projects under the Nordic Council of Ministers are now hosted in NordPub, but you can still access all reports from nordregio.org.
The first issue of the new Nordregio Magazine it due at the end of April. It will focus on income inequalities in the Nordic Region. The magazine is published every second month – sign up for free here.
If you have problems finding publications or other content please write info@nordregio.org.