Earlier this week Nordregio Senior Cartographer Gustaf Norlén was in Reykjavik to present the State of the Nordic Region report to the Nordic Council and the Icelandic Ministry of Infrastructure.
The report was well received by participants including the Committee for Welfare in the Nordic Region, who underscored it will be used to inform their thematic work going forward.
"The data, maps and trends in this report are highly relevant for policymakers in the region and is most of all a valuable tool as the region charts a way forward after the pandemic," noted Gustaf.
The 2022 State of the Nordic Region report has its point of departure in the Covid-19 pandemic and examines how it has affected demography, labour market and economy in the Nordic countries, regions and municipalities.
It shows that the pandemic has resulted in a wide range of challenges for the Nordic countries, but that the region has also demonstrated striking resilience in the face of the crisis. At the same time, the pandemic also called into question many aspects of Nordic co-operation previously taken for granted.
State of the Nordic Region is published every two years and provides a comprehensive account of regional development trends in the Nordic countries based on the latest statistical data.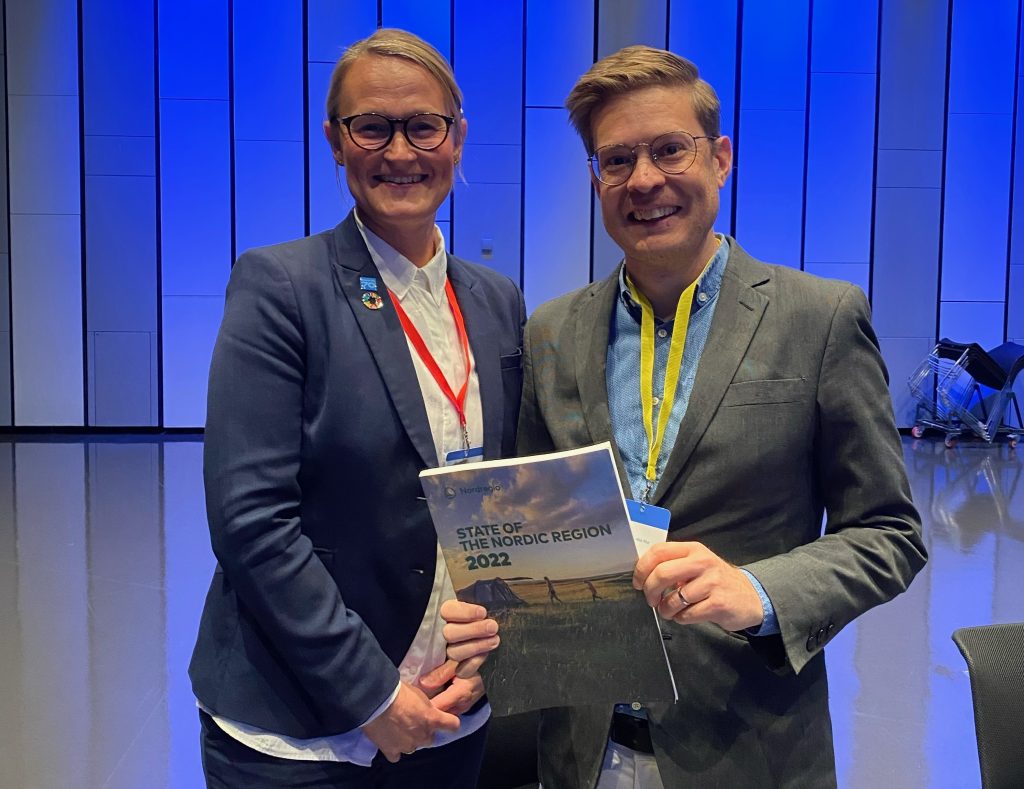 Related Staff
Related Publications