Arne Emil Jacobsen (1902-1971) was a Danish architect and designer, renowned for his contributions to functionalism. One of Jacobsen's most celebrated contributions was the SAS Royal Hotel, often referred to as his "gesamtkunstwerk" as he took care of every detail – from the design of the building itself down to every last ashtray and doorknob. The Hotel was Copenhagen's first skyscraper and was considered by many to reconceptualise the very notion of luxury hotels by bringing design, as opposed to simply flash, to the forefront. The hotel is an important piece of Nordic design history and thanks to Space Copenhagen, it now has a new lease on life.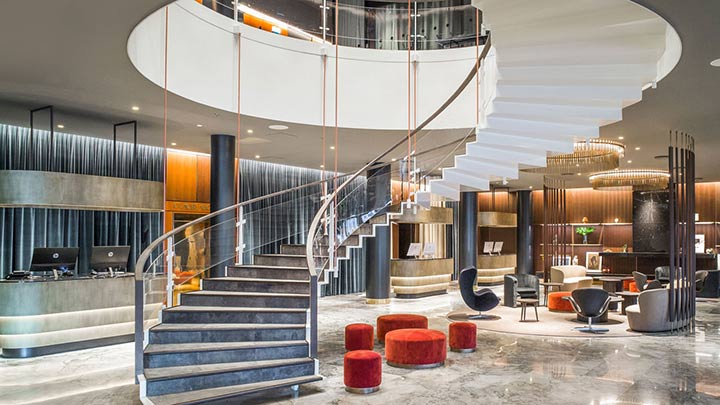 Solution
The refurbishment by Space Copenhagen has reintroduced many original features of the hotel including the swan chair and the drop chair, two of Jacobsen's most celebrated pieces. These have been combined with the work of more contemporary Danish designers to reinvent the lobby area into a space where guests can relax or work.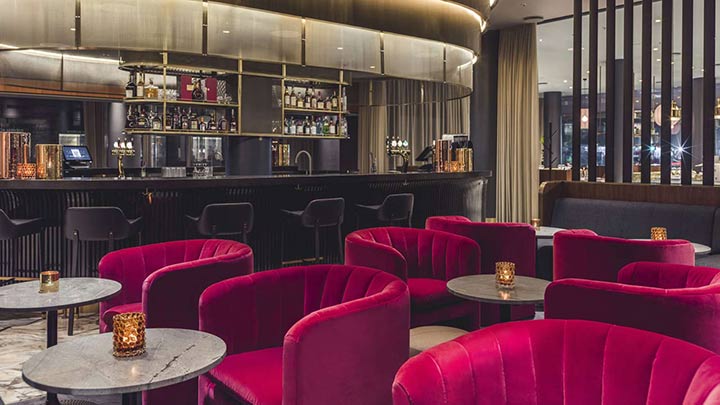 The spiral staircase, one of the central features of the original building, has been restored and a new lighting installation added on the mezzanine floor to bring a contemporary twist. Throughout the hotel, contemporary design ideas have been used to complement the original style and make the most of the buildings existing features. The intention was not to turn the hotel into a museum but to 'bring it to life for a new generation'.
Outcome
The hotel, now known as the Radisson Collection Royal Hotel Copenhagen, is now complete, and offers everything from standard rooms to The Arne Jacobsen-Inspired Signature Suit. There are 259 guest rooms in total and the refurbishment also includes a completely redesigned restaurant and bar and several meeting rooms.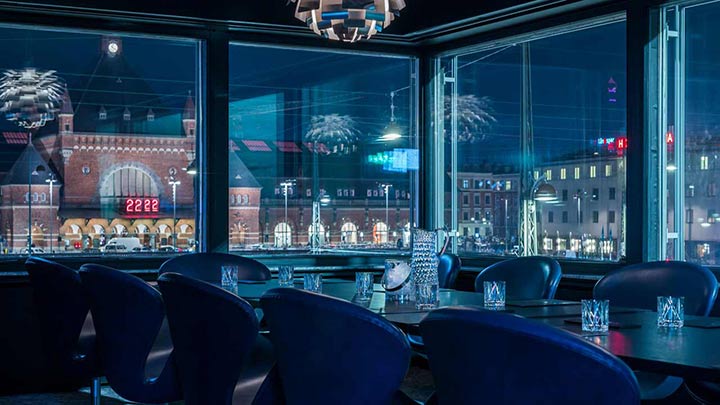 Potentials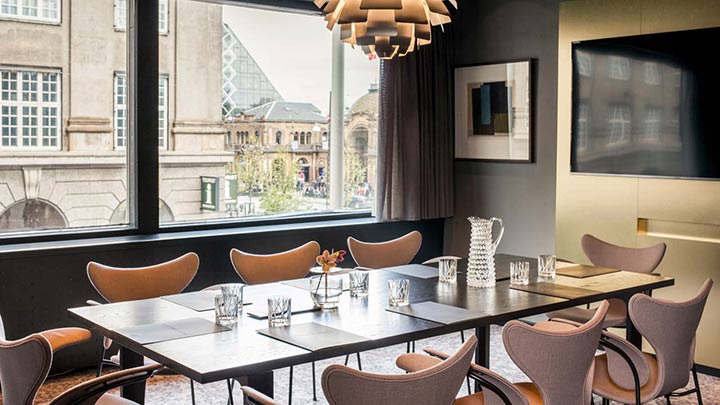 Architecture and planning are generally future focused endeavours, with much focus on what the city can or will be. At the same time, the fabric of the city can also provide insight into the past – a living monument to days gone by.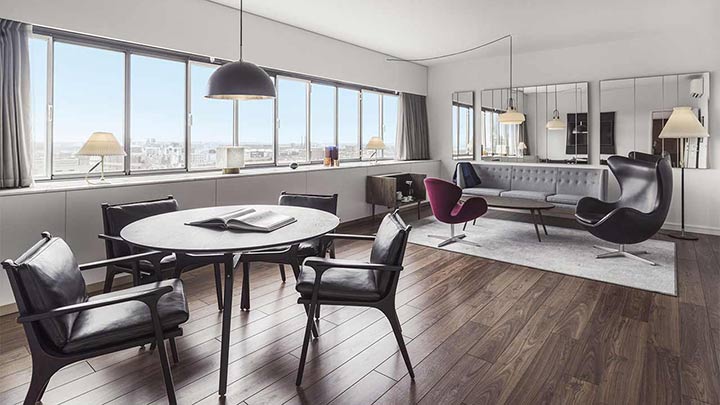 This project provides an excellent example of how a city's past can live on as a functional piece of the urban landscape and how new design ideas can be merged with old ones to both maintain and renew a sense of urban identity.