Russia is a land of enormous natural resources as well as unique culture and complex governmental and taxation structures. When it comes to transforming traditional industry towards greener and recyclable processes, all those factors are intertwined. Nordregio studied the transition at the Republic of Karelia, Murmansk and Arkhangelsk oblast and how the transition to a bioeconomy in Northwest Russia has begun. On the other hand, some clear obstacles need to be overcome, like lack of knowhow and support mechanisms as well as the absence of a sustainability-based mindset before it can fully take off.
Nordregio's new publications Transition to a bioeconomy in Northwest Russia: regional cases of the Republic of Karelia and Murmansk oblast report and a Policy Brief called Transition to a bioeconomy in Northwest Russia – current potential and challenges describe the State-of-art transition process in Russia. Earlier study Bioeconomy in Northwest Russian region; Forest- and waste-based bioeconomy in the Arkhangelsk contributed to the outcome. All regions in question contain a vast amount of renewable biological resources from the sea, forest and land, but these are currently managed and exploited in a rather traditional way. Despite traditions, there are clear signs of change. For example, the use of recycled material is increasing, aquaculture is experiencing growth in Karelia, new blue bioproducts are researched in Murmansk, construction of wooden houses is gaining popularity in Karelia, and Arkhangelsk is a forerunner on environmentally-friendly practices in the forest industry in Russia using wood waste for bioenergy. Incentives from governmental bodies and somewhat independent regional level are supporting the increased processing of raw material but at the same time lack of knowledge and insights to bioeconomy in Northwest Russia prevents exploiting its full potential.
Renewing traditional industries
The traditional forestry and fishery industries play an important role in the regional economies. One way of refining the industries has been the targeted support provided by the Federal Government to those private investors willing to make use of local waste streams and develop advanced and higher value-added products from the fisheries and forestry resources. Primarily large-scale investment projects appear to gain support, whereas that for small-scale initiatives and projects remain somewhat limited.
The bioeconomy offers opportunities for rural regions like those in Northwest Russia. It can contribute to modernize and develop existing industries and create new ones by generating more value from local renewable biological resources through increased circularity and application of innovative technologies. Within this also new collaborations between industries, universities and regional agencies are needed to ensure a sustainable transition. The positive outcome shows increased attention to utilisation of waste products and residues from the fisheries and forestry industries for among other bioenergy, to construction of wooden houses as well as improved processing of raw materials.
Future drivers and obstacles
The economic opportunities associated with the development of a bioeconomy (e.g. job creation) is more pronounced in the contemporary political discourse than in the environment and climate change. Economic benefits rather than environmental concerns often motivate investment decisions. However, the forest industry in Arkhangelsk oblast leads the way by example.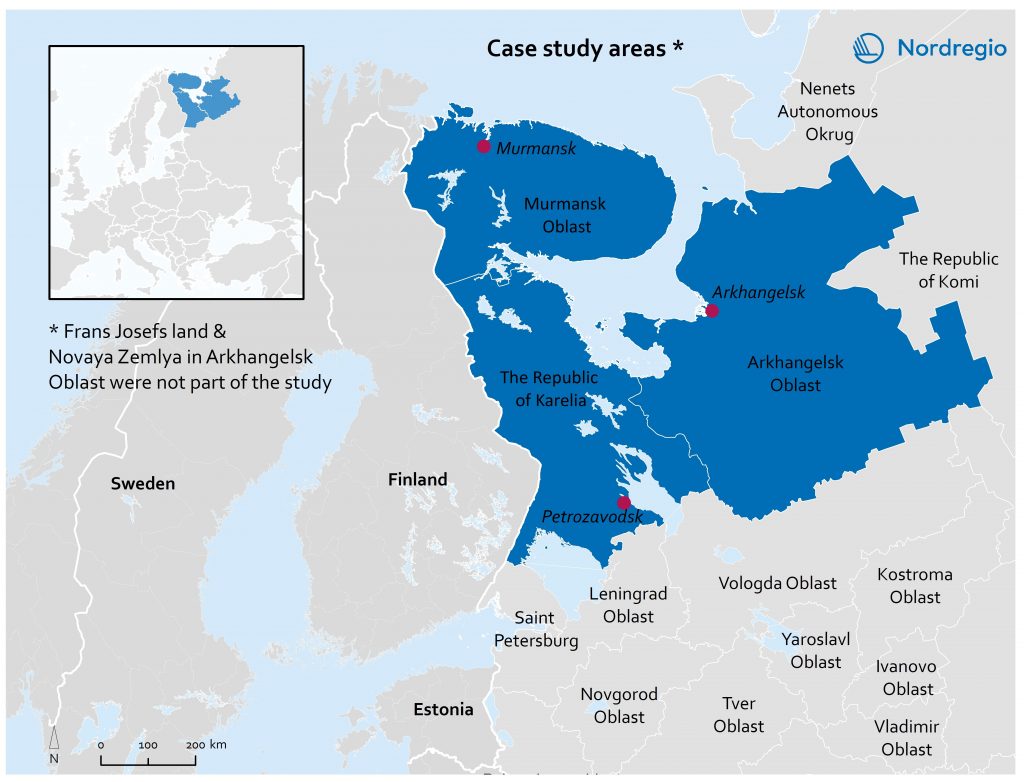 Related Staff