The Nordic countries are often placed at the top of global rankings on sustainable development. In October 2019, Nordregio organized a conference for Nordic municipalities on local work with the UN sustainable development goals. This has now resulted in a new policy brief or start-up guide with maybe more to come.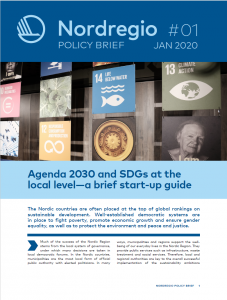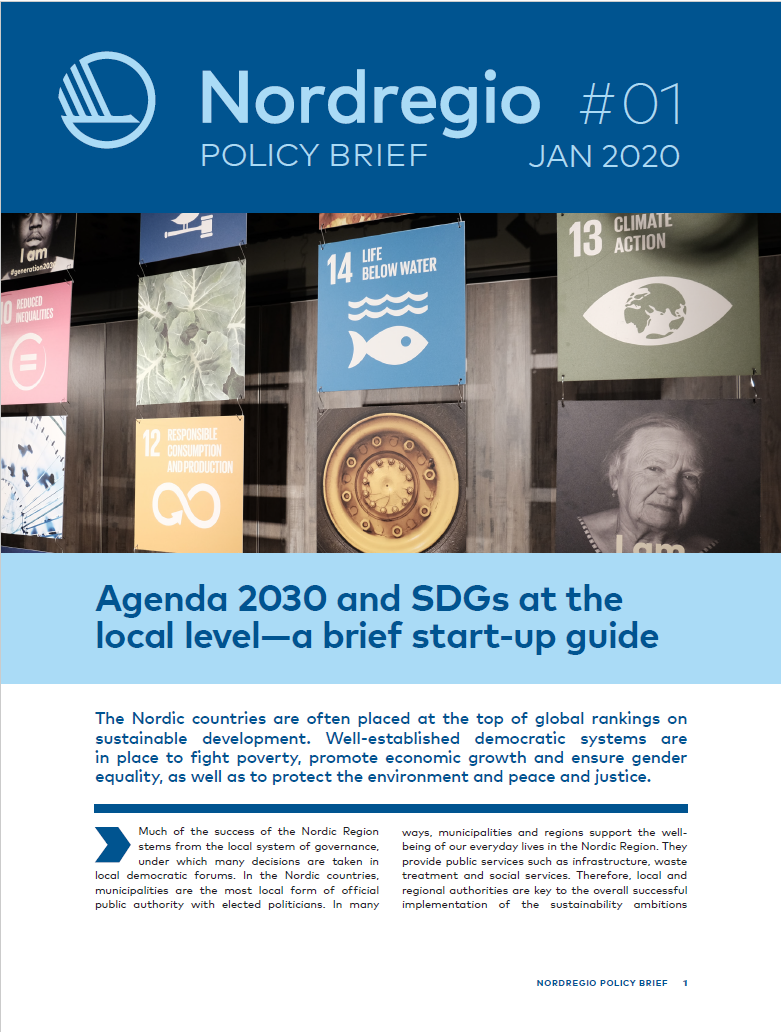 Much of the success of the Nordic Region stems from the local system of governance, under which many decisions are taken in local democratic forums. In many ways, municipalities and regions support the wellbeing of our everyday lives in the Nordic Region. They provide public services such as infrastructure, waste treatment and social services. Therefore, local and regional authorities are critical to the overall successful implementation of the sustainability ambitions established at other government levels. A change towards sustainable development will not occur without the commitment of the local and regional governments.
In October 2019, the Nordic Council of Ministers organised an event in Stockholm for Nordic municipalities and other local authorities to meet and exchange their experiences in working with Sustainable Development Goals (SDGs). The new policy brief provides a synthesis of conclusions from the event and findings from a previous study on the topic.
As a follow-up to this event, one of the lead authors Elin Slätmo participated in an OECD round-table in November 2019 and Nordregio is currently exploring new avenues to engage with the local sector in the Nordics and elsewhere to promote this crucial agenda.
Related Staff
Related Research Projects