The SHERPA annual conference was organised in Montpellier, France, at the end of January and focused on co-creating rural futures. It is the last year of the project, and one challenge for the researchers is to capture and utilise the huge amount of knowledge and good suggestions produced at the local level.
SHERPA (Sustainable Hub to Engage into Rural Policies with Actors) is a four-year project (2019-2023) with 17 partners funded by the Horizon 2020 programme. The unique thing about the SHERPA project is how it works with the local stakeholders, generates policy-relevant research together at the local level, and delivers information to the EU level. Nordregio is a partner in the SHERPA project and steers the work of several of these Multi-Stakeholder Platforms (MAPs). The MAPs have identified local threats and challenges to living and working in ways that will enable transitions towards climate neutrality and opportunities that could be created and pursued.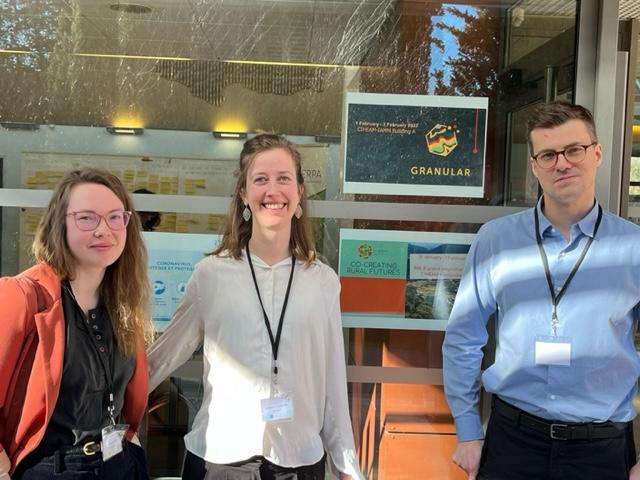 At the moment, Nordregio is working with MAPs in Finland, Sweden, Denmark and Estonia, which are all in the process of preparing their position papers on how to empower rural areas in multi-level governance processes. Each MAP chooses an area of relevance for their region that highlights main issues and suggestions for solutions.
Senior Research Fellow Leneisja Jungsberg and Research Fellow Hilma Salonen are part of the Nordregio SHERPA team. During the conference, Jungsberg and Salonen learnt that the MAPs had similar experiences of the most pressing rural issues now, despite huge geographic, political and social differences.
"The SHERPA project is facing a challenge that all research projects and institutions can relate to. How to capture and utilise the huge amount of knowledge and good suggestions that we have produced at the local level? New, more systemic approaches would be needed to reach this aim and build more resilient rural areas. In addition, more traceability between suggestions and research results would be essential to create more confidence and interest among rural stakeholders and combat the fatigue one feels when answering a large number of research questions representing a small community", Salonen says.
Another way would be to engage citizens more actively from the very beginning and introduce co-designing, co-ownership, co-accountability, and maybe even co-budgeting in addition to co-creating, Jungsberg and Salonen state.
2023 is the last year of SHERPA. Nordregio will work on a report examining the capacity building for MAP facilitators and monitor and examine the potential of continuing the MAPs after the Sherpa project ends. Together with other research partners, Nordregio distributed a survey to collect perspectives concerning MAP members' interest and motivation to continue the work with the local platforms.
The results revealed a clear interest in integrating some MAPs into existing rural networks, while others saw the potential of continuing based on national programme funding. The survey results also showed that a unique selling point of the MAP model is creating a research-policy-society interface in which researchers provide independent, evidence-based information and data to inform policy discussions.
"It was inspiring to hear that experts working within EU regional development and projects like the Rural Pact have been following SHERPA with interest and view that similar co-creative projects could help stakeholders feel ownership towards research results", Jungsberg says.
Related Staff
Related Research Projects
Authors