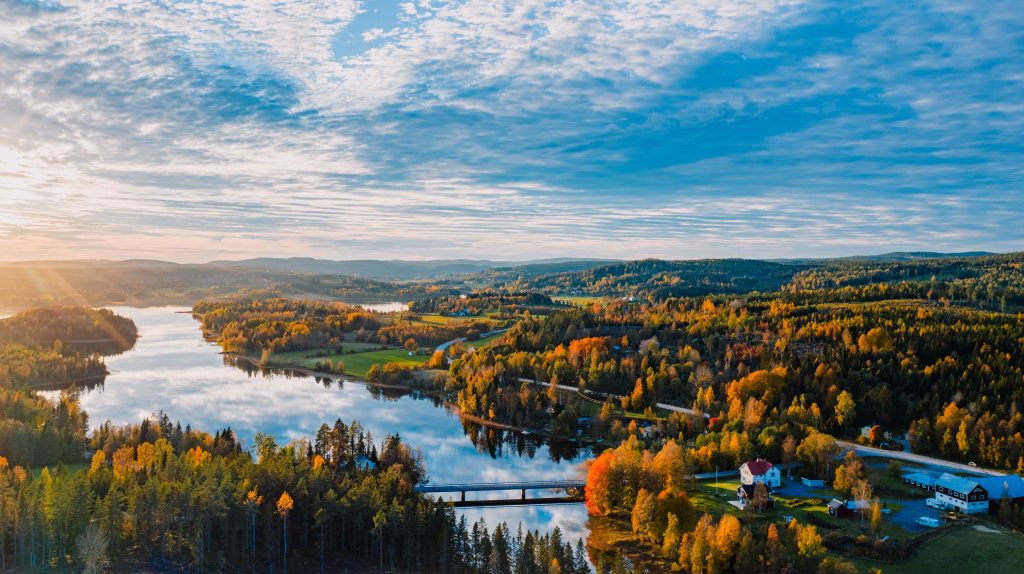 How can rural areas benefit from the green transition? Local energy, land-use, and value creation
27 September, 13.00-15.00 CET (webinar)
Registration has closed. If you want to join, contact Pipsa Salolammi (at nordregio.org)
Rural areas play a vital role in the green transition. That is where most natural resources are located. Still, many communities don't benefit enough from local green energy solutions. This can reduce the support for the green transition and lead to lost opportunities. So, how could national policies and regional practices address this issue and ensure local gains from local resources?
To spur discussion on a Nordic level, The Nordic Thematic group of Green and Inclusive rural regional development welcome you to a webinar on 27 September, @13-15:00 CET on Zoom. Join our Nordic experts for an afternoon about the green transition and its effects on rural areas – focusing on solutions for an inclusive and just transition.
WEBINAR PROGRAMME
27 September, at 13-15:00 CEST, Zoom (link will be sent after registration)
Moderator Anna Karlsdottir, Senior Research Fellow and project manager at Nordregio gives insights into the latest findings in the discussion paper A Just Green Transition" for rural areas: key concepts and implications in the Nordic Region, and asks speakers to reflect on this and give new perspectives to this topic.
Lise Nielson, Senior Advisor, Nordic Energy Research
Irene Kuhmonen, Project researcher and PhD candidate at the University of Jyväskylä, Finland
Ásdís Hlökk Theodórsdóttir, former CEO of the Icelandic planning agency (Skipulagsstofnun) & Adjunct at the University of Iceland.
Johanna Liljenfeldt, Senior Lecturer in Energy Transition, Uppsala university (Gotland section) Sweden
Steffen Damsgaard, Chair for the joint council of Denmark's rural districts/Danmarks Landdistrikts fællesråd.
This webinar is part of the project A Just Green Transition in Rural Areas with focus on Local benefits from Value creation of renewable energy transition. It is the first event in a webinar series co-organized with Nordic Energy Research.
Related Staff