This map shows the mortality due to suicide between 2011 and 2015 in the Nordic regions.
The orange shading indicates the suicide rate per 100,000 inhabitants between 2011 and 2015 in the Nordic regions. The darker the orange, the higher the suicide rate. The red colour indicates the region with the highest suicide rate.
The most dramatic manifestation of mental illness is suicide. About 3,500 people commit suicide every year in the Nordic Region, and there is a 3:1 male to female ratio. The Faroe Islands has the lowest rate of suicide by a wide margin, followed by Denmark, Norway, Åland, Sweden and Iceland, which are all at similar levels. Finland has a slightly higher than average rate of suicide, but Greenland's suicide rate, being almost five times that of Finland, is the highest in the world.
Suicide rates are higher in the rural areas in Finland, Norway and Sweden and lower in the capital regions in Denmark, Norway and Sweden. Gotland and Jämtland in Sweden, Vestfold in Norway and many regions in Finland all have higher suicide rates than their respective national averages.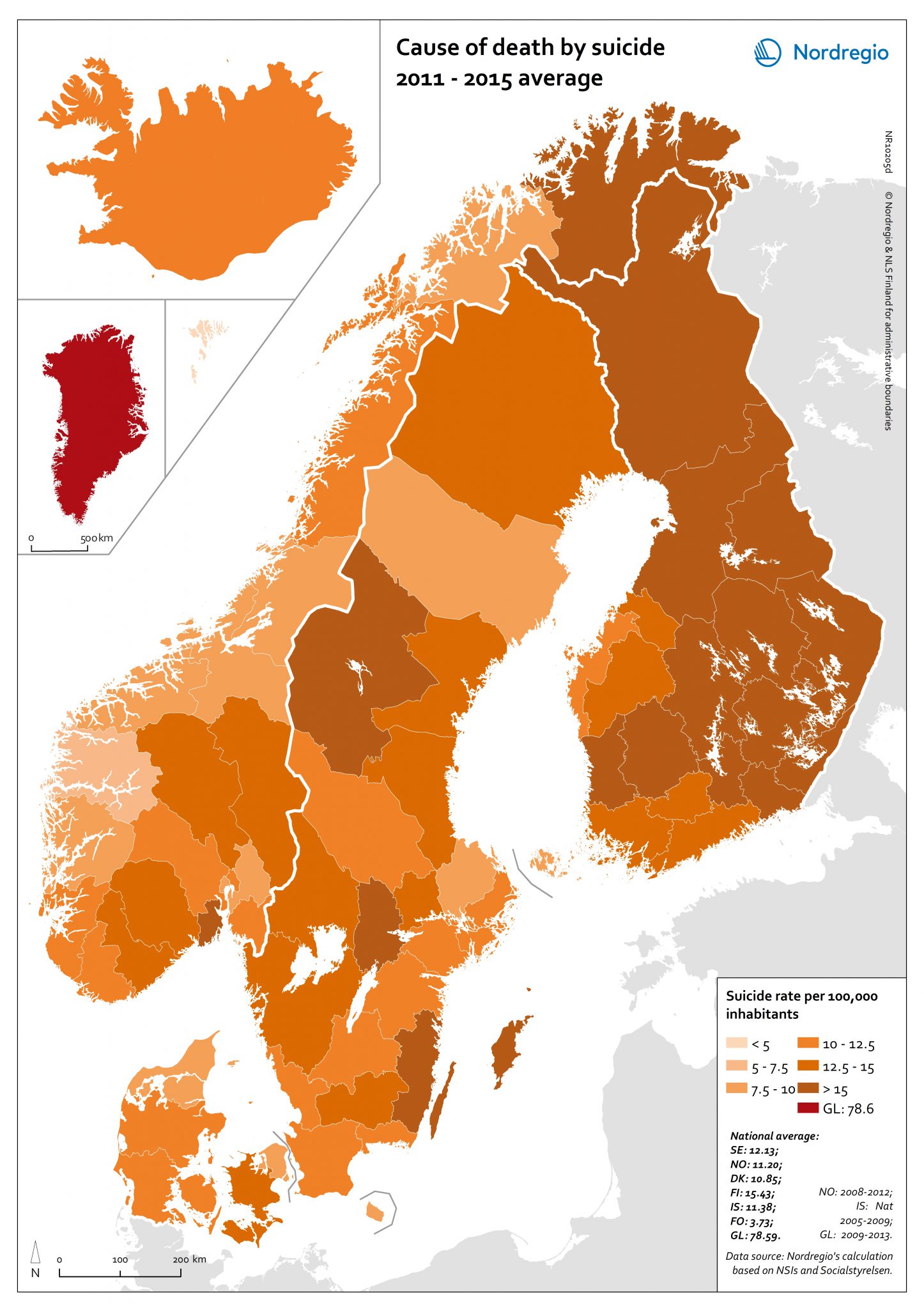 Related Researchers
---
Related Publications
---
Related Maps
---