Shinan is no longer working at Nordregio. For contact or more information please contact nordregio@nordregio.org
Academic qualifications
MSc in Transport and Geoinformation Technology, KTH Royal Institute of Technology (Sweden)
BSc in Geographical Information System, Beijing Normal University (China)
Languages
Mandarin
English
Swedish
Prior Positions
GIS Intern at Nordregio, Stockholm, Sweden, 2015
GIS Intern at Beijing Municipal Institute of City Planning and Design, Beijing, China, 2014
Shinan Wang's spatial story
Why Sweden? – Experience and embrace the difference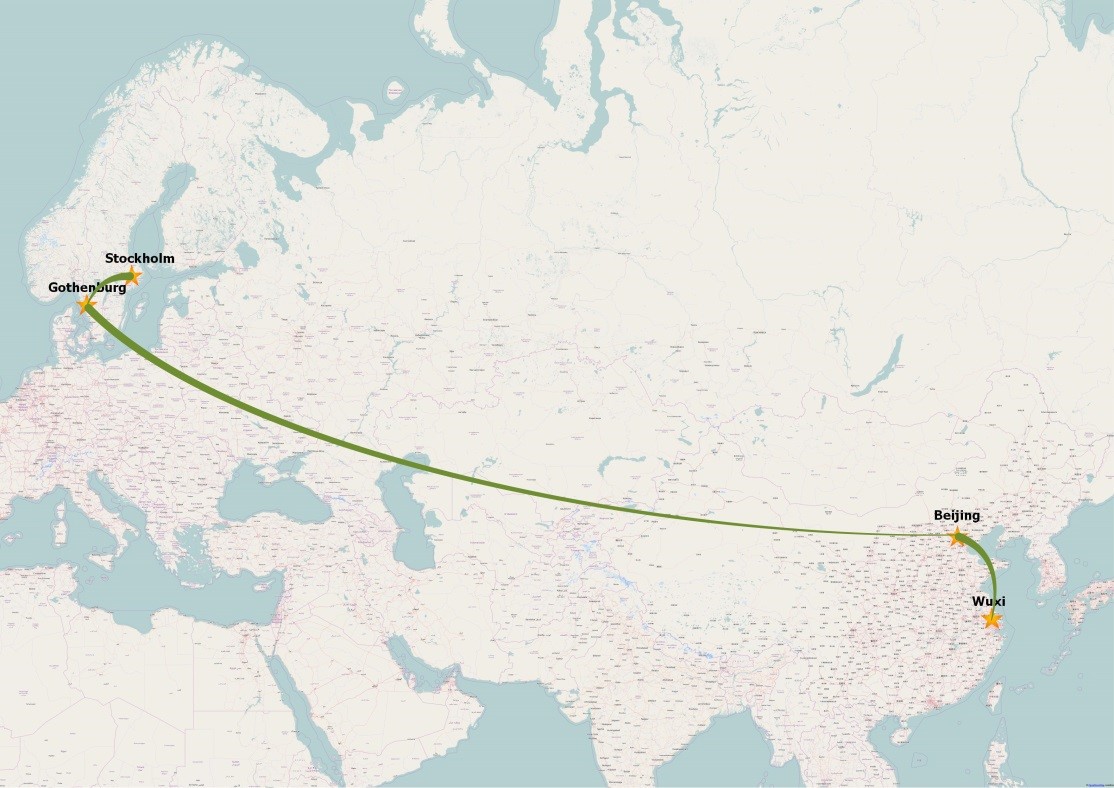 I have been asked all the time the question that why I chose Sweden to do my master and eventually to live here.
Sweden is an exotic country to most of the Chinese people. But why is Sweden for me? I have a story to tell.
My hometown is called Wuxi, which is located in south-eastern China and close to Shanghai. After my graduation from high school, I decided to go to a university in Beijing. It was a big challenge for me and also my family then, since Beijing is over 1000 kilometres away. From our understanding at that time, Beijing and Wuxi are different in many ways. However, I wanted to experience the difference. It turned out that I liked and embraced these differences during my three-year stay in Beijing.
I had an opportunity to do an exchange study in Gothenburg during my bachelor study. Sweden was only a name on the map for me at that time, but I encouraged myself to take this opportunity. I can still recall my complicated feeling on the flight which was a mixture of curiosity, excitement, and nervousness. After one-year stay, I made my decision that I would come back here. Half a year later, I received the admission letter together with a scholarship from KTH. My dream came true.
Student life in Stockholm was amazing, which was a totally different experience and was more like an adventure that I really enjoyed. I'm so glad that I made the right decision to come back to Sweden. After I finished my study, I was lucky and I got a job here at Nordregio. Now my new adventure with unknowns and challenges has started!