The map shows the employment rate for all Nordic municipalities and regions in 2020.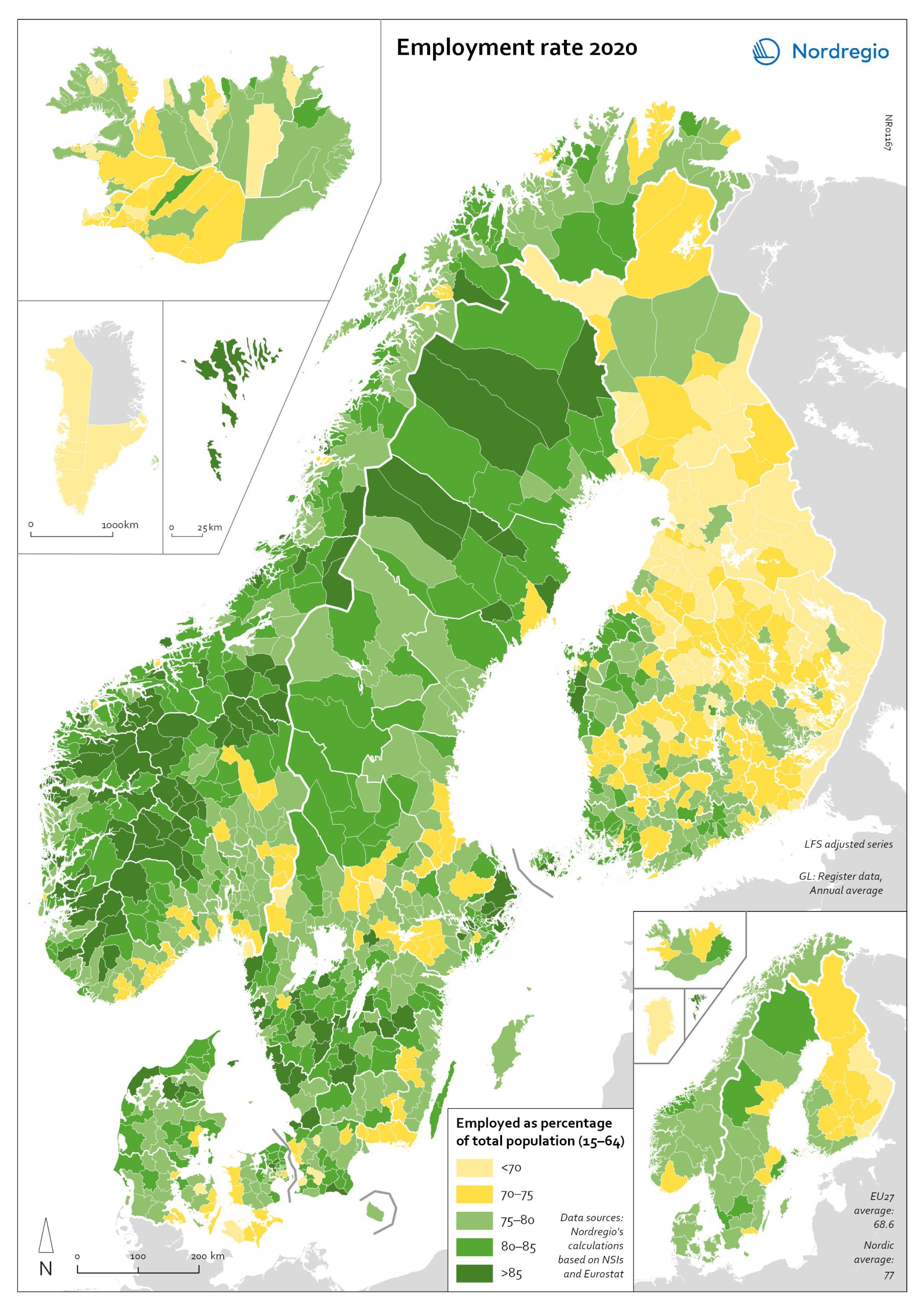 Full employment is one of the cornerstones of what is known as the Nordic model and, historically, the Nordic countries have enjoyed comparably high employment rates, particularly for women and older workers. The employment rate measures the number of people in work as a proportion of the working-age population (aged 15–64) as a whole.
The green tones indicate municipalities with employment rates above 75% in 2020, with the darker green representing higher employment rate. The yellow tones indicate municipalities with employment rates below 75% in 2020. The light-yellow colour indicates municipalities with employment rates below 70% in 2020.
The highest employment rates were found in the Faroe Islands and in many smaller municipalities in Norway and Sweden, whereas the lowest employment rates were in Greenland and several municipalities in Finland. At regional level, the Faroe Islands, the regions of Halland, Jämtland, Jönköping, Norrbotten and Stockholm in Sweden, and the region of Møre og Romsdal in Norway had an employment rate above 80%. Employment rates below 70% were recorded in Greenland and the regions of Etelä-Karjala, Kainuu, Kymenlaakso and Pohjois-Karjala in Finland.
Related Staff
Related Publications
Related Events