The map visualizes all routes with significant travel time benefit, which are already served with commercial flights.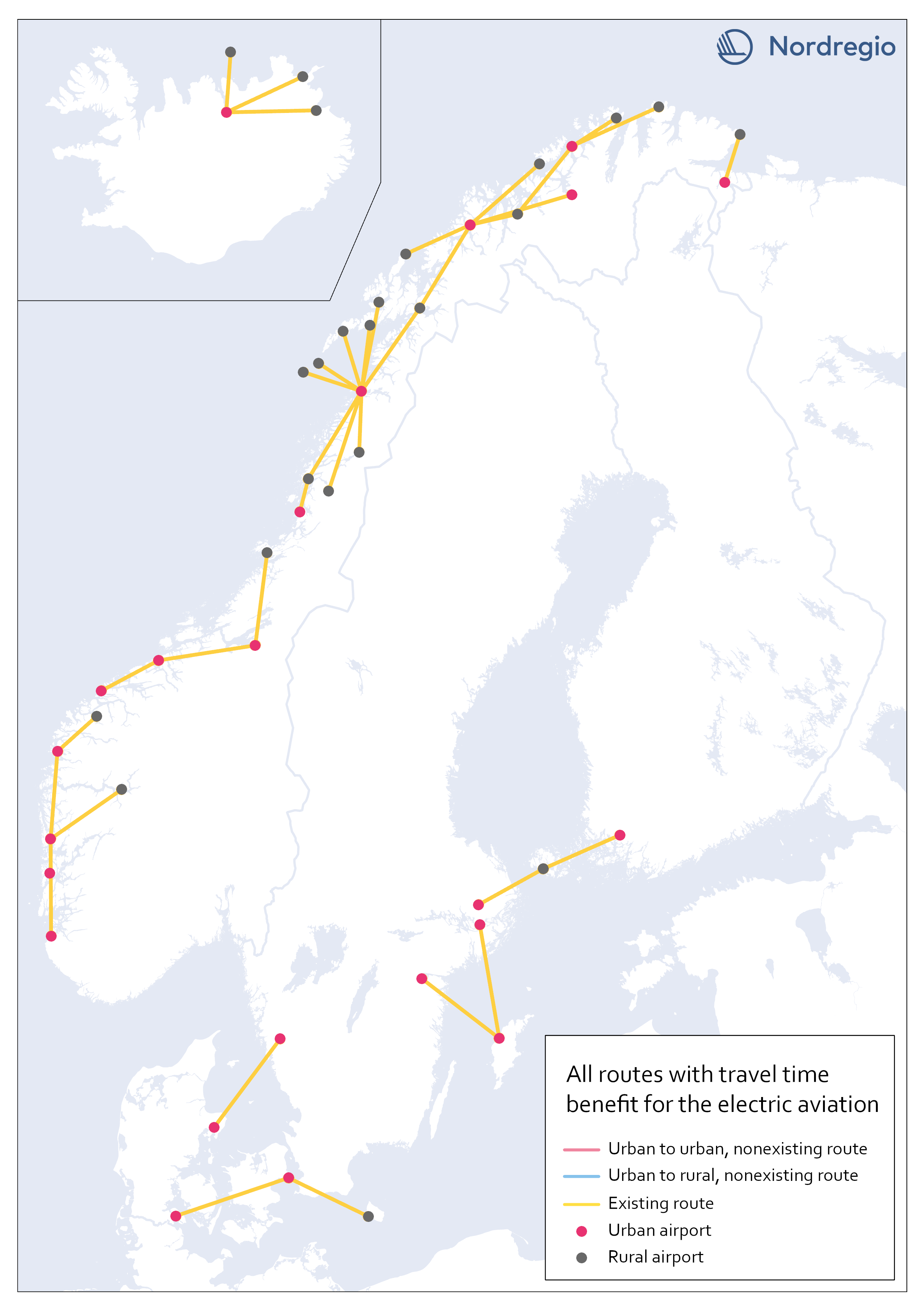 Information on existing routes has been obtained from the report Nordic Sustainable Aviation (Ydersbond et al, 2020) and applies to the year 2019. Since then, routes may have been added or removed, which is important to bear in mind in future investigations. However, choosing a later year risk giving equally misleading results, as flights decreased drastically during the pandemic. Statistics for 2019 provide a picture of the demand that existed before the pandemic, which is the latest stable levels that can be obtained. Whether air traffic will ever return to the same levels as before the pandemic is too early to say.
The majority of routes are found in Norway, along the coastline, which confirms earlier knowledge that Norway has a more extensive and coherent aviation network than the rest of the Nordic region.
Related Research Projects
Related Publications