The map shows the share of employees laid off temporarily at municipal and regional levels in May 2020.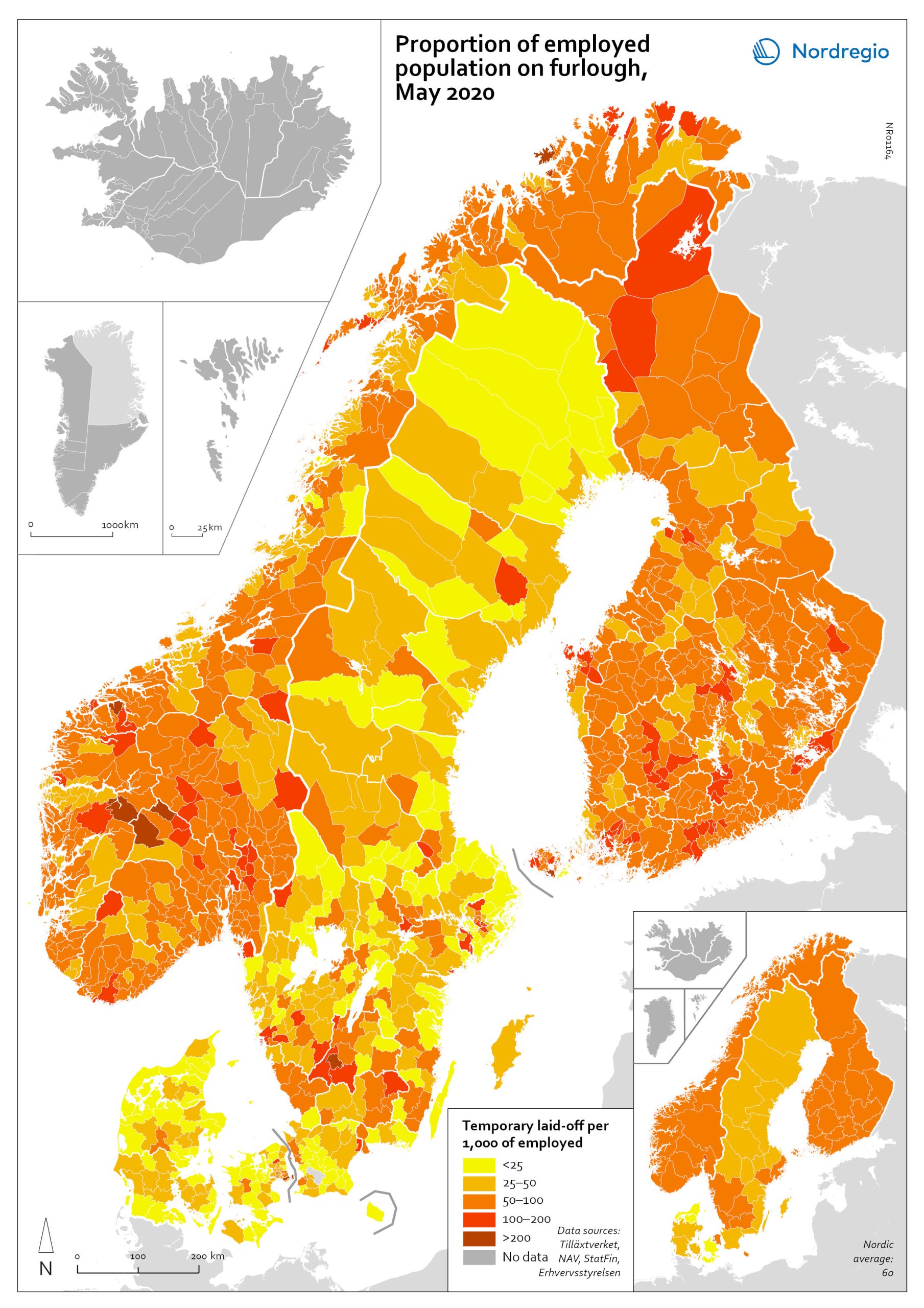 According to the map, the highest proportion was in municipalities with a high proportion of people working in manufacturing, tourism and transport. These include the municipality of Sykkylven in Norway, which is home to several large furniture factories, the municipalities of Gnosjö and Oxelösund in Sweden, which both have multiple industries and a high proportion working in manufacturing, and the municipality of Taipalsaari in Finland, which is close to a large paper mill. Municipalities with significant tourism and a high proportion of employees laid off include Aurland, Hemsedal, Hol, and Trysil in Norway and Kittilä in Finland. The highly affected municipalities of Tårnby in Denmark and Härryda in Sweden are close to large airports, and in the municipality of Lemland in Finland, many people may work in the cruise industry.
At regional level, the largest proportion of laid-off employees per 1,000 employed was in Oslo. All the other regions of Norway, all regions of Finland, and the regions of Halland, Jönköping, Kronoberg, Stockholm, Södermanland and Västra Götaland in Sweden and Hovedstaden in Denmark also had relatively high shares. The lowest proportions were found in the regions of Nordjylland and Sjælland in Denmark.
Related Staff
Related Publications
Related Events