Would you like to work with all these wonderful people and extend the field of regional development & planning in the Nordics and beyond? The position as Director of Nordregio is open from the beginning of 2021, apply by May 11.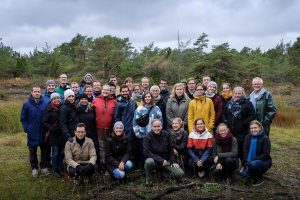 Nordregio is an international research institution for regional development and planning under the Nordic Council of Ministers and as Director you will join a strong collective of Nordic institutions and co-operation partners.
A new Nordic co-operation programme for regional development and planning is starting up next year and you would be a part of this exciting journey from the beginning, as well as being in a position to help steer Nordregio towards increased engagement in the new EU programmes in the making for the upcoming Multiannual Financial Framework.
Apply for the position as Director of Nordregio & join us in Stockholm early next year. Scandinavian language ability required. Deadline May 11
Related Researchers
---