Nordic Bioeconomy and Regional Innovation
12-13 November 2014, Keflavik, Iceland

This year Nordregio Forum will focus on the potential of bioeconomy for growth and inclusive development in peripheral and sparsely populated regions, especially in the Arctic. Here you will find updates and reports from the Forum.
Nordregio Forum 2014 is now open
Before officially opening Nordregio Forum 2014, Ragnheiður Elín Árnadóttir, Minister of Industry and Commerce in Iceland, talked about the priorities of the Icelandic presidency of the Nordic Council of Ministers.
One of the key priorities of the Icelandic presidency is about resource efficiency, by minimising waste and increasing sustainability. Waste from one is the raw material for another resource, which the Blue Lagoon is a good example of. The Icelandic presidency supports the ideology of utilising resources to the fullest, without waste, Árnadóttir stated.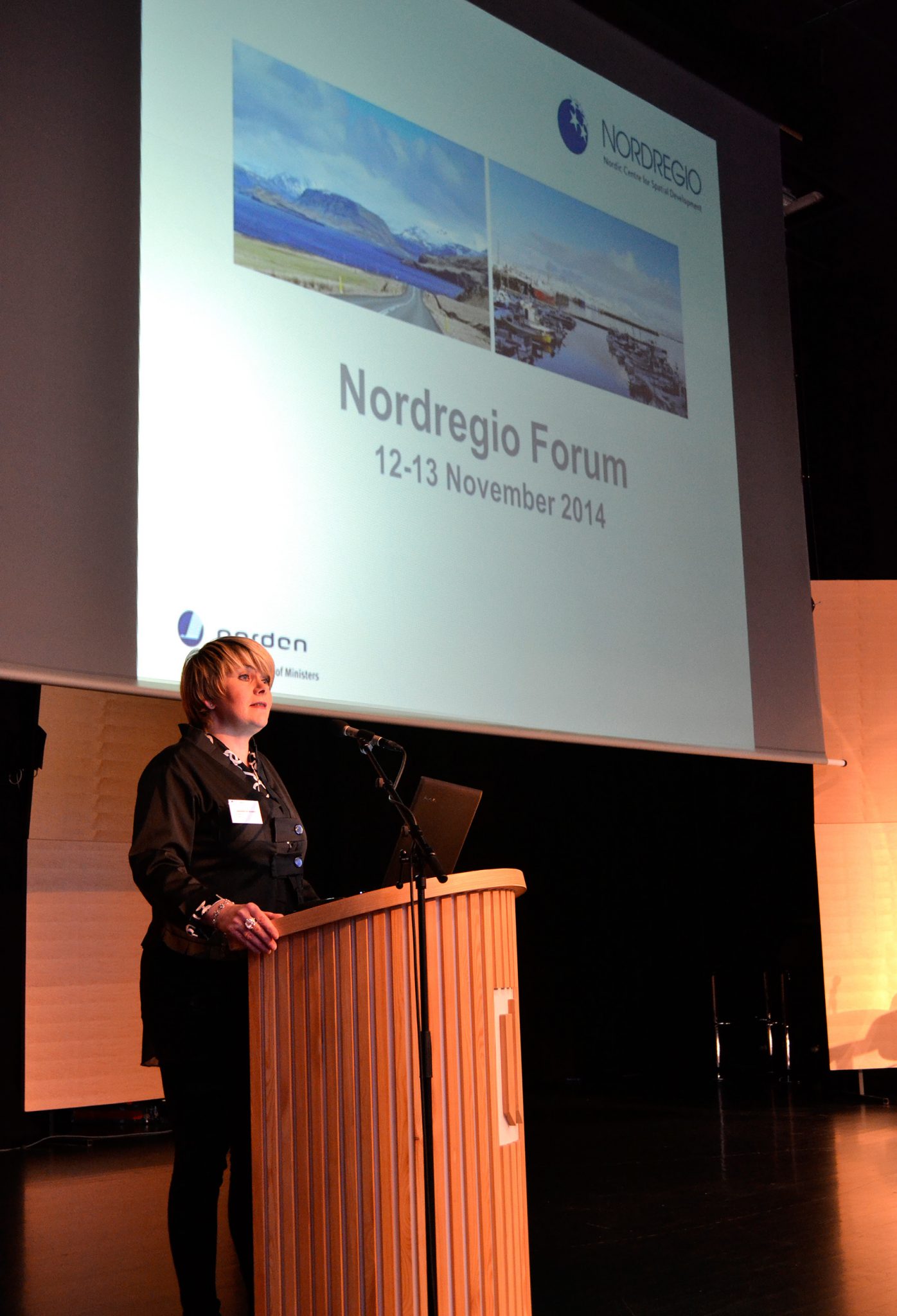 Read more about the Icelandic Presidency Programme 2014
Related Events