Last week, more than 130 Nordic professionals and policymakers descended on the evolving town of Hamar in the green heartland of Norway for the annual Nordregio Forum. Once again an in-person event, participants delved into the green transition and what it means for jobs and cities in the Nordic region.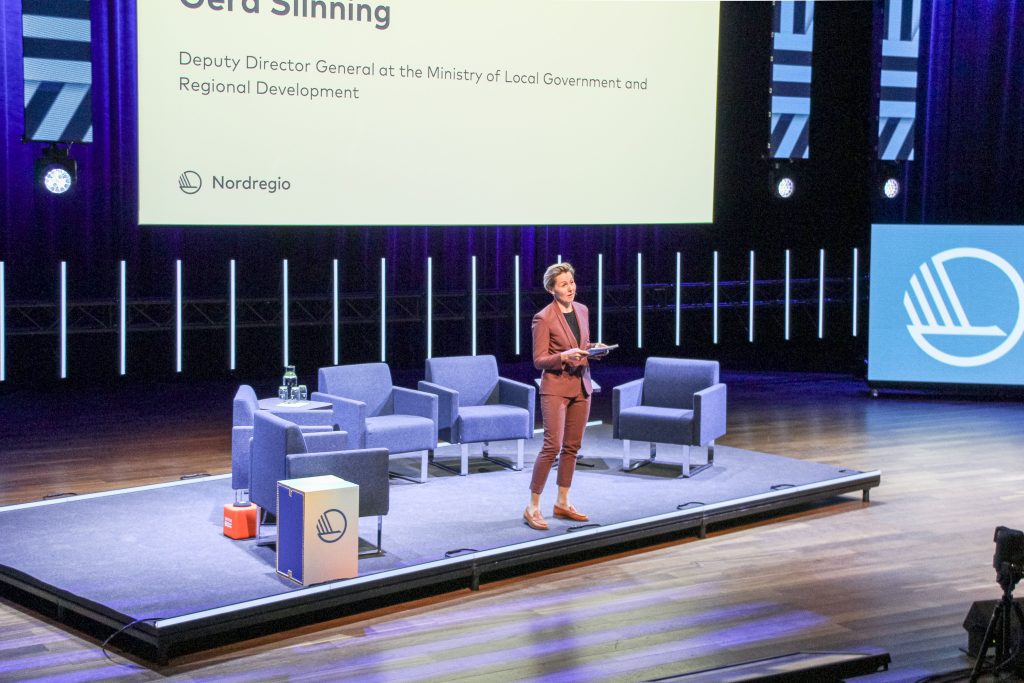 "Even though Norway and the Nordics are among the best places to live, there are clouds on the horizon," explained Gerd Slinning, Deputy Director General at the Norwegian Ministry of Local Government and Regional Development, in her opening remarks. She noted that Hamar is a city that has been through profound changes in last 15 years and is a good example of the possibility the Nordics have in the green transition, but recruiting a competent workforce is a daunting challenge.
Tackling the labor market mismatch was the focus of the first day of the forum and Even Aleksander Hagen, Innlandet County Mayor, explained in his keynote speech that they have big dreams for their region. "We have Norway's highest mountain, longest river, and biggest lake," he boasted and explained they hope to create 25,000 jobs in the bio-economy. But he acknowledged they are facing an uphill battle in matching the skills with the available jobs and hope to address this mismatch with re-education and attracting new inhabitants.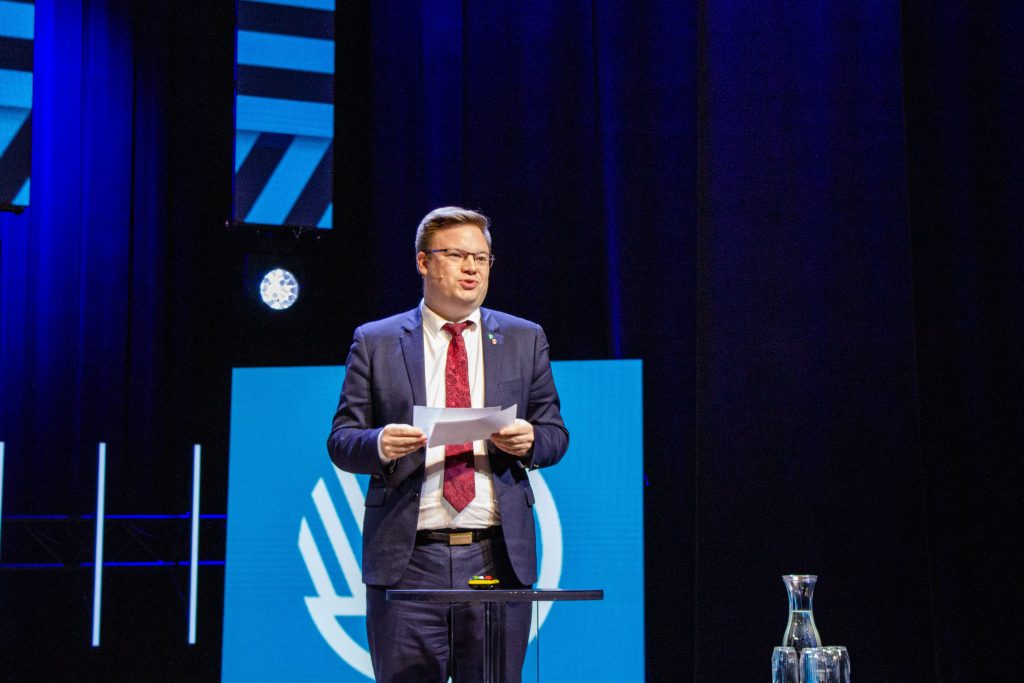 A panel discussion followed where Nordic experts reflected on the reasons for and potential solutions to the labour market mismatch and the effects of the green transition. Kresten Olesen, Director of RegLab in Denmark, noted that the speed with which the green transition is happening is a real challenge as developing new skills takes time. Meanwhile, Jimmy Sand from the Swedish Secretariat for Gender Research argued that for the green transition to work we need to tackle the gender segregation problem in the labour market.
Marit Lofnes Mellingen, Director of the Centre of Competence on Rural Development in Norway, stressed that housing is a key obstacle in attracting labour to rural areas. "More and varied housing, both new and refurbished, needs to be made available on the market." Jukka Teräs of Norrum Oy in Finland noted that rural regions need living examples of the opportunities available, explaining that simple strategies can have big effects like former students who work locally speaking at their schools. The panelists went on to also address issues of "smart shrinking", immigration and education and noted that micro-credentials and remote work offer interesting opportunities.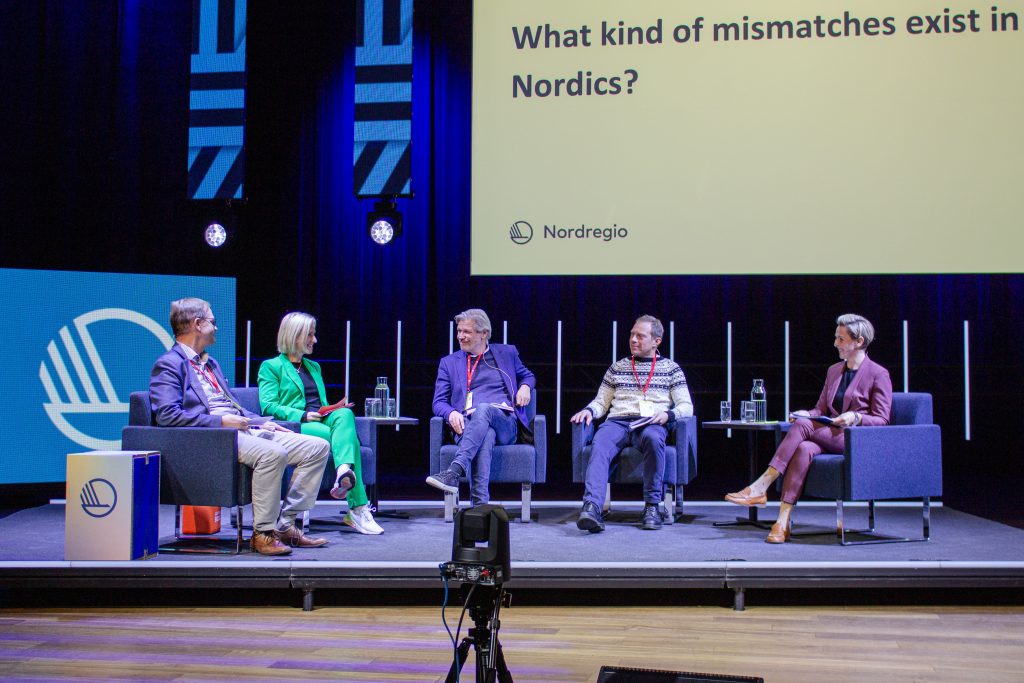 Nordregio researchers Anna Lundgren and Ágúst Bogason then presented their insights on the status quo and potential of Nordic competence mobility. They noted that the Nordic Vision is to become the most sustainable and integrated region in the world by 2030, but that "we are not as integrated as we might think."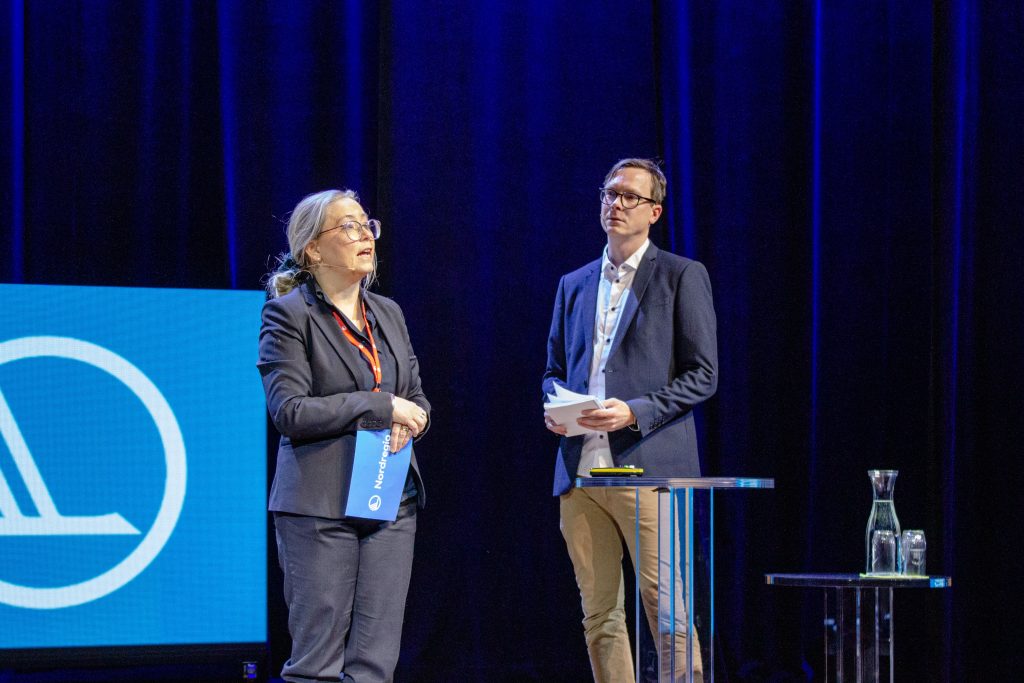 Their research shows that of a total Nordic population of 27.2 million, roughly 40,000 people relocate to another Nordic country every year and 49,000 commute to a job in another Nordic country, corresponding to 0.5 % of the working-age population. This is less impressive than the European average of 1% and the higher figures in several European cross-border regions such as those in Slovakia, Belgium, and Estonia. They argued that maintaining Nordic freedom of movement, including in practice, and removing obstacles are important for securing a better integrated and sustainable Nordic region.
The event then jumped to an inspiring Nordic Solutions session that showcased initiatives that have successfully tackled the labour market imbalance problem. Kate Plaskonis from Greater Copenhagen explained how they have created a simple tool, a Swedish-Danish job fair, bringing citizens of Malmö, where there is high unemployment, to meet employers in Copenhagen, where there is a large need for "low-skilled" workers.
"It may be simple, but we have it has had a great success rate: 10% of those who attend our fairs have gotten a job," Plaskonis explained. She also stressed the importance of removing border obstacles and involving politicians and policymakers in the issue, as well as encouraging cross-border municipalities to talk to each other.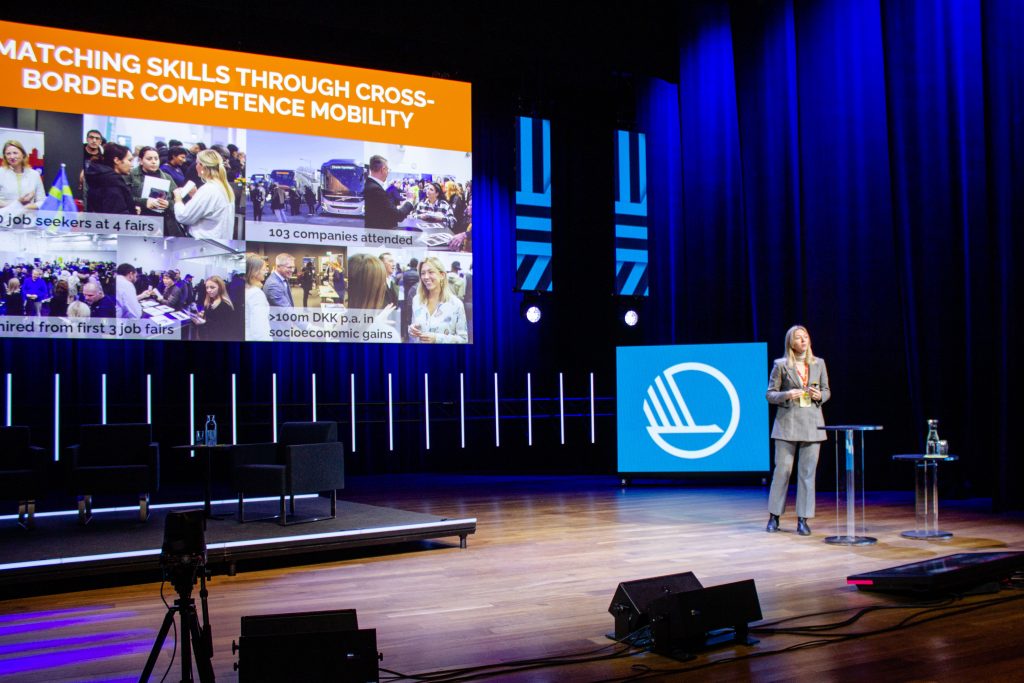 Nivikka Witjes spoke about her business Siu-Tsiu, which is the first registered social business in Greenland that actively engages youth in the labour market. "Through internships and sub-contracting we are a bridge to local business, but we also create a feeling of belonging and sense of community," noted Nivikka Witjes.
Inactive youths is a big problem in Greenland where approximately one of three youths between 16-24 are neither in employment, education or training . At the same time, there is a big labour shortage in Greenland. Siu-Tsiu gives youth an opportunity to try out manual jobs where there is demand for workers, like painting houses and gardening, but equally important are the pedagogic talks and the support network within Siu-Tsiu that strive to build their self-confidence.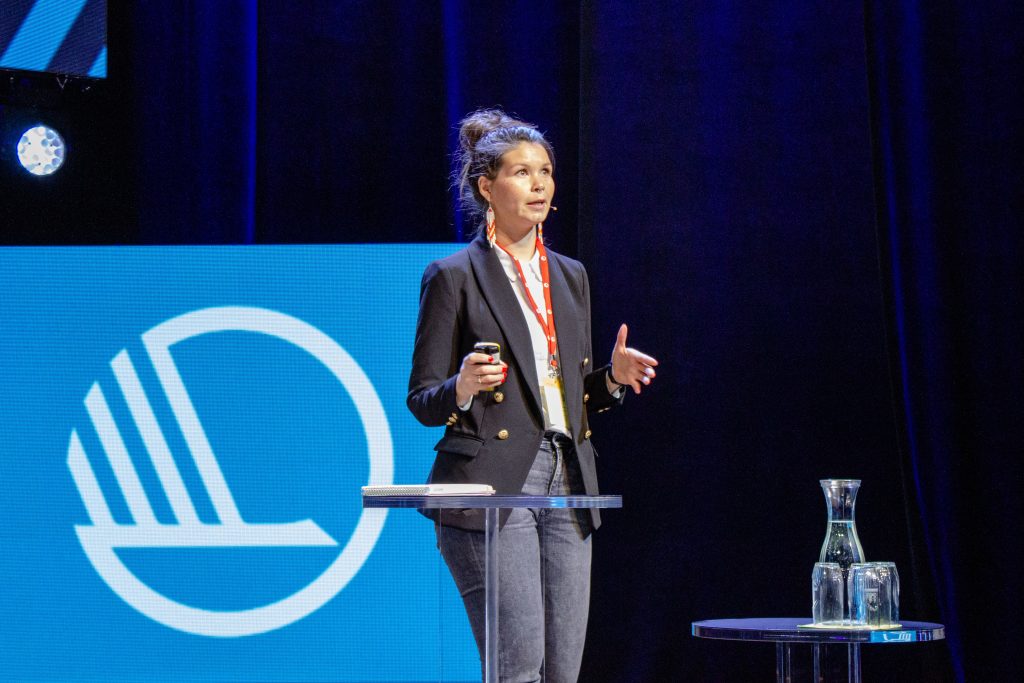 We then heard from the start-up MindDig that supports businesses and municipalities in Northern Sweden by attracting talent to work in the "green industrial revolution". Founder Chana Svensson explained that between 100,000 and 300,000 workers will be needed in the coming years to fuel this green transition in northern Sweden.
"People don't move for a job; they move for a life," Svensson said and argued that talent retention will be key. "We need to ensure people not only move to Luleå but are invited to that midsummer party and want to stay." Building more housing and ensuring there is enough electricity to run the transition were also noted as key challenges.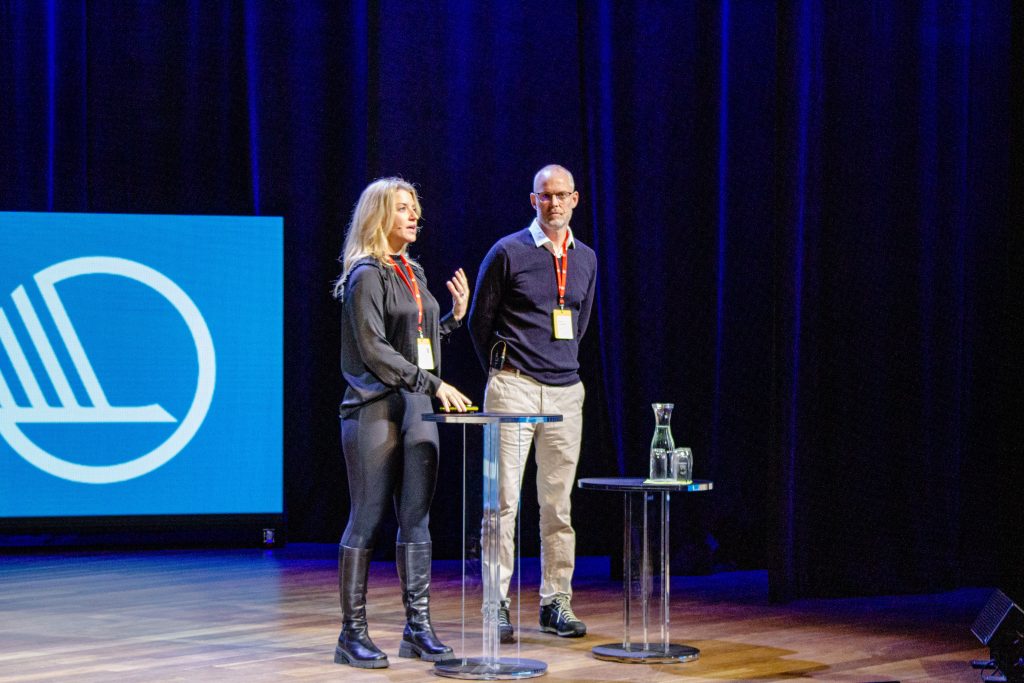 The day ended with three parallel policy workshops where participants could either dive into the obstacles to competence mobility, a just green transition in the Nordic rural areas or the new Nordic urban-rural typology.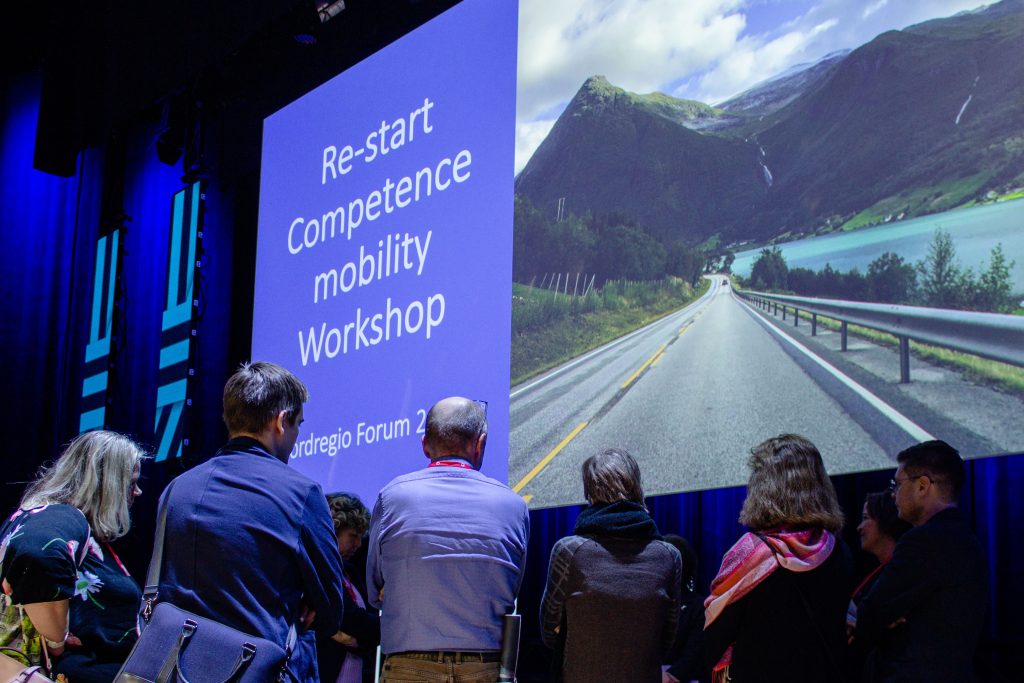 Related Staff
Related external pages
Related Events