In the latest issue of Nordregio Magazine, we invite you to join on a Baltic journey of developing tools for maritime space planning.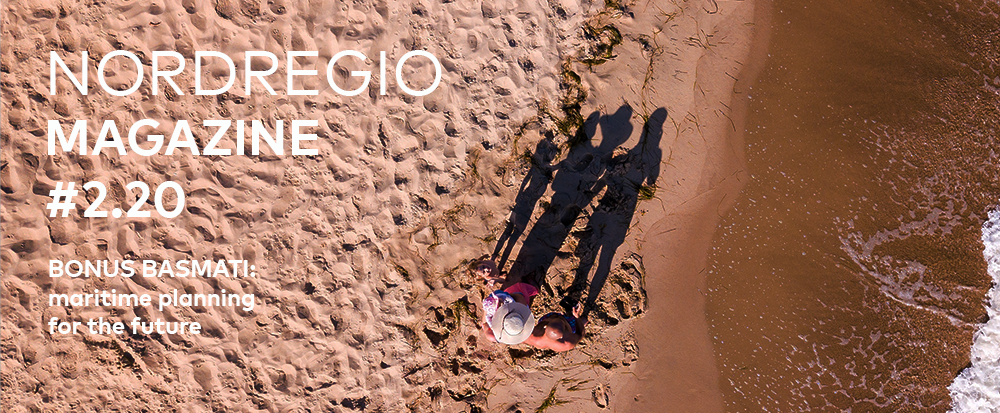 Successful planning of maritime space requires accurate data, a diverse group of stakeholders and access to the best available knowledge. The BONUS BASMATI project has contributed to all three areas within a relatively new field of maritime spatial planning based on ecosystem services thinking.
Assessing ecosystem services
Neither ocean currents nor fish know any borders. Therefore a good maritime spatial planning needs close cooperation between neighbouring countries – says Henning Sten Hansen, BONUS BASMATI project coordinator. Planning new aquaculture farms or offshore wind sites require accurate data on ecosystem services. The project developed a modelling tool to test various planning scenarios in the Baltic Sea region. 
Handbook for planners
Maritime spatial planning involves a highly diverse group of stakeholders, from fishers and aquaculture, energy and shipping companies to ecologists and those who use the coast and ocean for leisure and recreation. Not to forget the people who live nearby the sea and all the countries that share access to the same sea basin. The BONUS BASMATI project has developed a handbook that helps to organise this complex process involving all relevant stakeholders.
Harmonizing data with the Baltic Explorer
Countries in the Baltic Sea region gather various data on the marine space. Combining these data could significantly improve cooperation for better maritime spatial planning. The BONUS BASMATI project has developed a tool called Baltic Explorer which helps to harmonize various marine data in real-time.
Find out more about the project here: https://bonusbasmati.eu/
Related Research Projects