This map classifies all airports by a degree of urbanisation. The classification is based on the new urban-rural typology.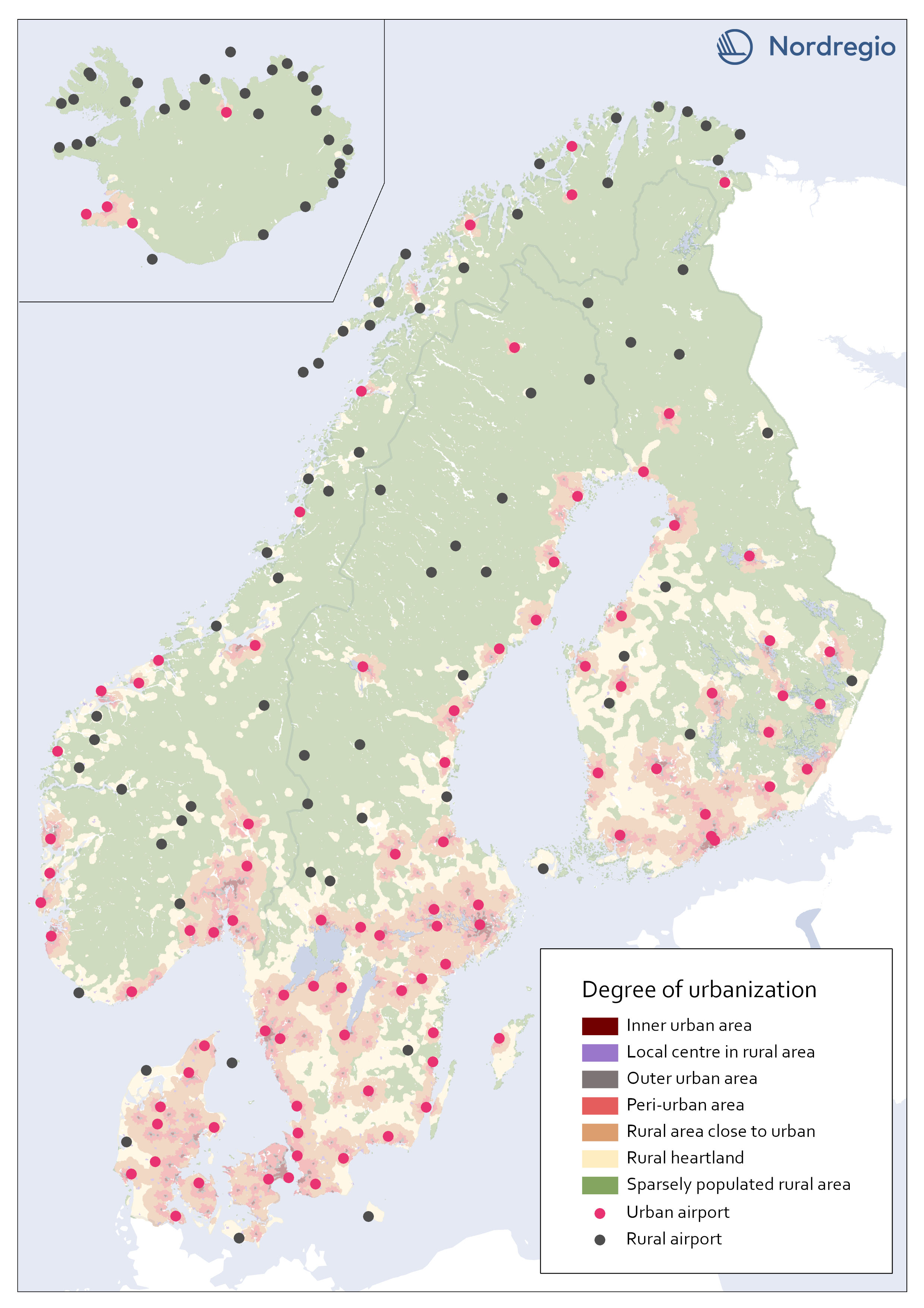 We classified all airports localized within any of the top five urbanization classes (Inner urban area, Local center in rural area, Outer urban area, peri-urban area, or Rural area close to close to urban) as Urban.
All other airports, localized within the bottom two classes (Rural heartland or Sparsely populated rural area) were classified as Rural.
No adjustments were made based on the proximity of the airports to urban areas.
During the process we considered adjustments in the categorization based on the airports' potential catchment area from a close urban area. For example, one can assume that Gällivare Lappland airport in the north of Sweden, has its main catchment area from Gällivare which is classified as a local center in rural area (i.e. Urban). The airport, though, is localized within the category Rural heartland. Yet, we decided to let the typology determine to which category each airport belong.