This map shows all airports within the geographical scope which may be operated with commercial flight.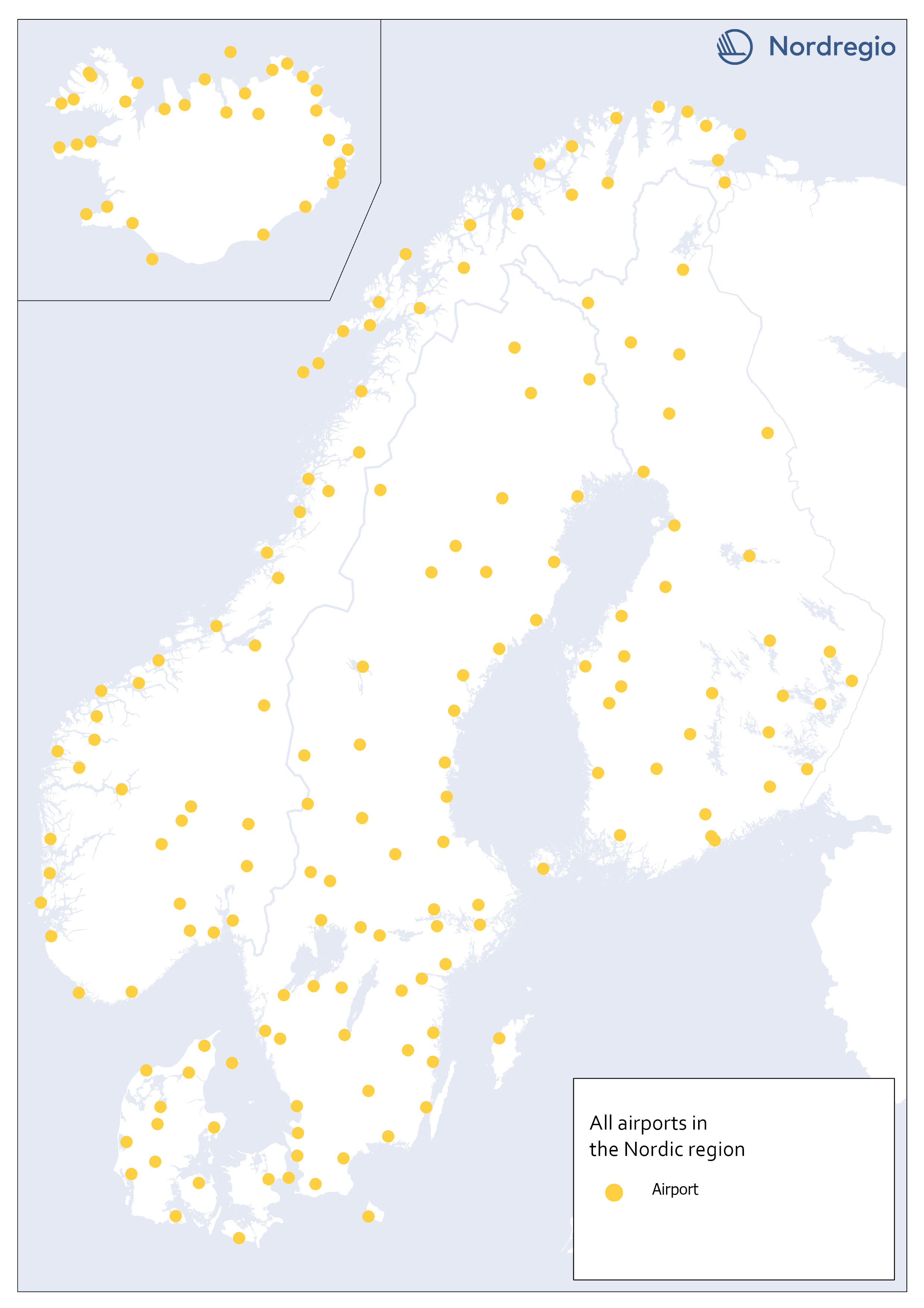 To limit our selection of airports, we used a combination of two official airport code systems: IATA (International Air Transport Association) and ICAO (International Civil Aviation Organization). IATA-codes specify the airport as a part of a commercial flight route. However, the IATA system, is not solely limited to airports. Other locations, such as bus or ferry stations can also apply for an IATA location code, as long it is included in an airline travel chain. The ICAO-code, on the other hand, indicates that the location is an airport, but not necessarily for commercial flights In order to obtain a selection of airports that met our criteria, an airport was included only if it had both an IATA-code and an ICAO-code.
Three different sources are used: 1) Swedavia (lists all airports in the Nordics that Swedavia traffics today). This is our main source, but it does not include all existing airports in the Nordic countries. Therefore, we also use two other sources: 2) Avcodes: Airport code database, from which other airports, that are not served by Swedavia, are obtained. 3) Wikipedia. Finally, the listed airports are checked against Wikipedia, to verify if any airports have been missed through the other sources.
This selection gave us 186 airports in total.
Related Research Projects
Related Publications