In late April 2023, the BSRWood project, funded by the Swedish Institute, brought together a diverse group of participants from the Baltic countries, Sweden, and Finland in Latvia. The purpose was to learn from Latvia's experience with wood construction and exchange learnings from across the pond.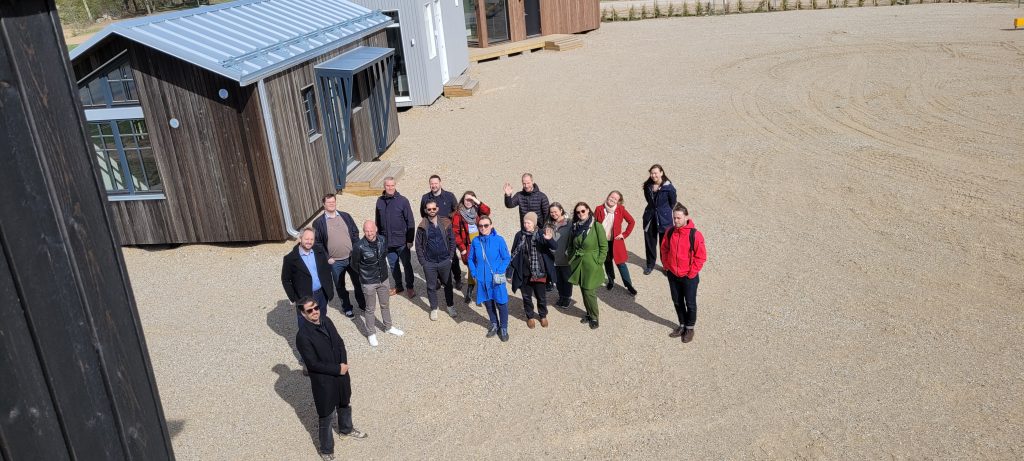 The study tour was organized with the assistance of Antra Viļuma from Riga Technical University and Kristaps Ceplis, the Executive Director of the Latvian Wood Construction Cluster (LKBK). The program combined presentations, site visits, lively discussions and, of course, some time to explore the exquisite night life of Riga.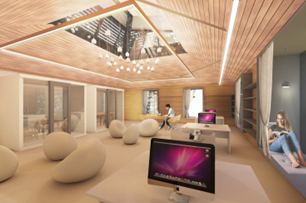 Presentations and site visits: showcasing Latvia's wood architecture and industry
Presentations focused on Latvia's wood architecture and industry and presented highlights of recent projects, most notably the circular reconstruction projects pushed by Riga municipality and the library in Ogre designed after a participatory process to meet the interests of the users such as young families while incorporating several smart sustainable solutions. Presentations also dealt with developments in fire safety regulations Estonia and fire safe design in Latvia, the upcoming policy push in Lithuania for increased used of wood in publicly procured buildings, and a more overarching presentation of systems innovation in a case study of Sweden's and Finland's wood construction development.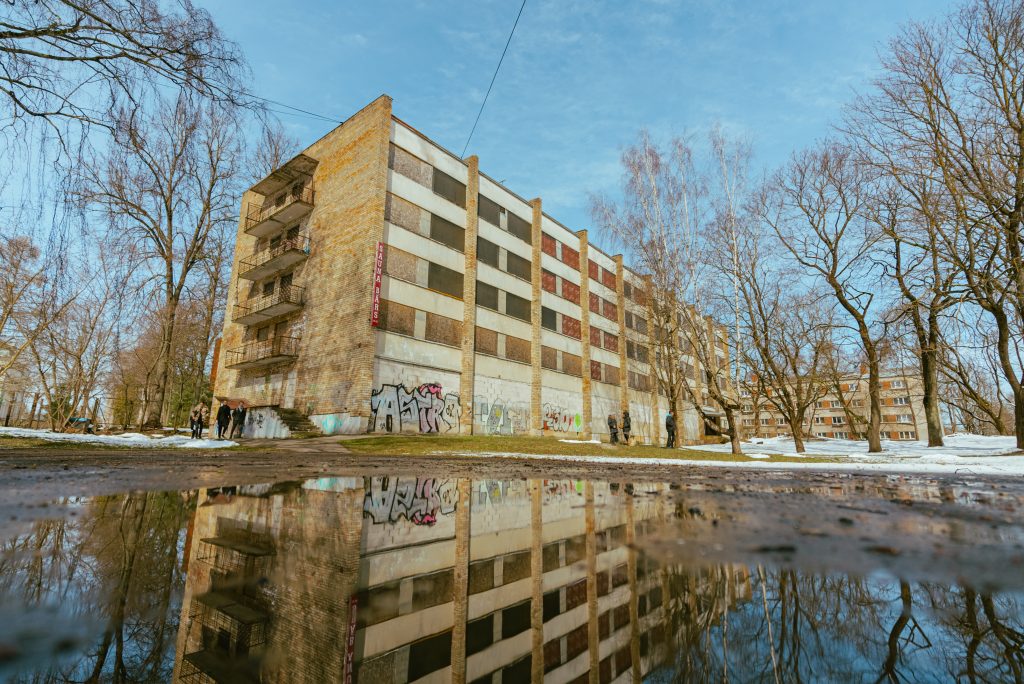 During the study visit, participants had the opportunity to explore the Forest and Wood Product Development and Research Institute in Jelgava. We learned about the various lab tests and educational programs in place to develop skills in wood building. The group also visited the ZAZA Timber factory and the impressive 87-meter wooden pedestrian bridge in Tērvete's Nature Park, which also collects data on how wood adapts to changing weather conditions and vibrations.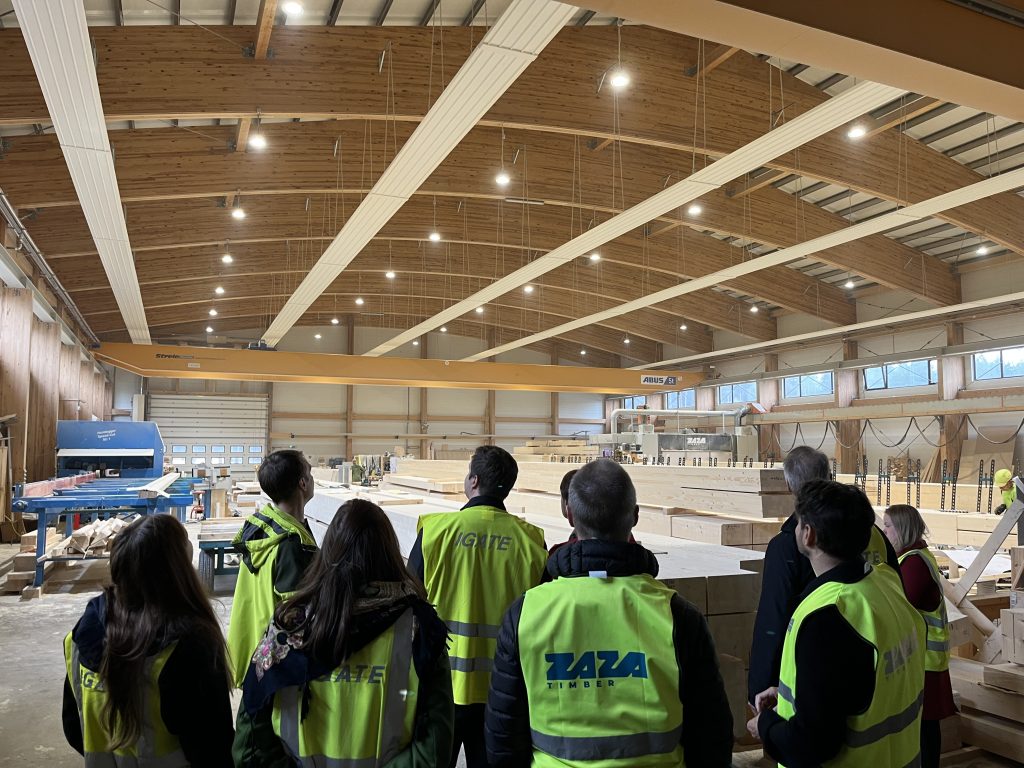 The following day, the group traveled north to Cēsis, a town renowned for its rich history in wood architecture and industry. Cēsis has also been the host of the international "Wood Days" (Koka dienas), an event that aims to build momentum, share knowledge, and foster enthusiasm for wood building through testing and experimentation. The participants visited Atbalsta centre Pērle, a partially timber building designed by an award-winning architect. Here, the use of wood and a link to the surrounding nature serves for creating a unique space for helping people with mental and functional disabilities to integrate into society.
Finally, we visited Pavasars Modular Housing factory, a leading producer of modular houses in Latvia that is also well-known in the Nordic market.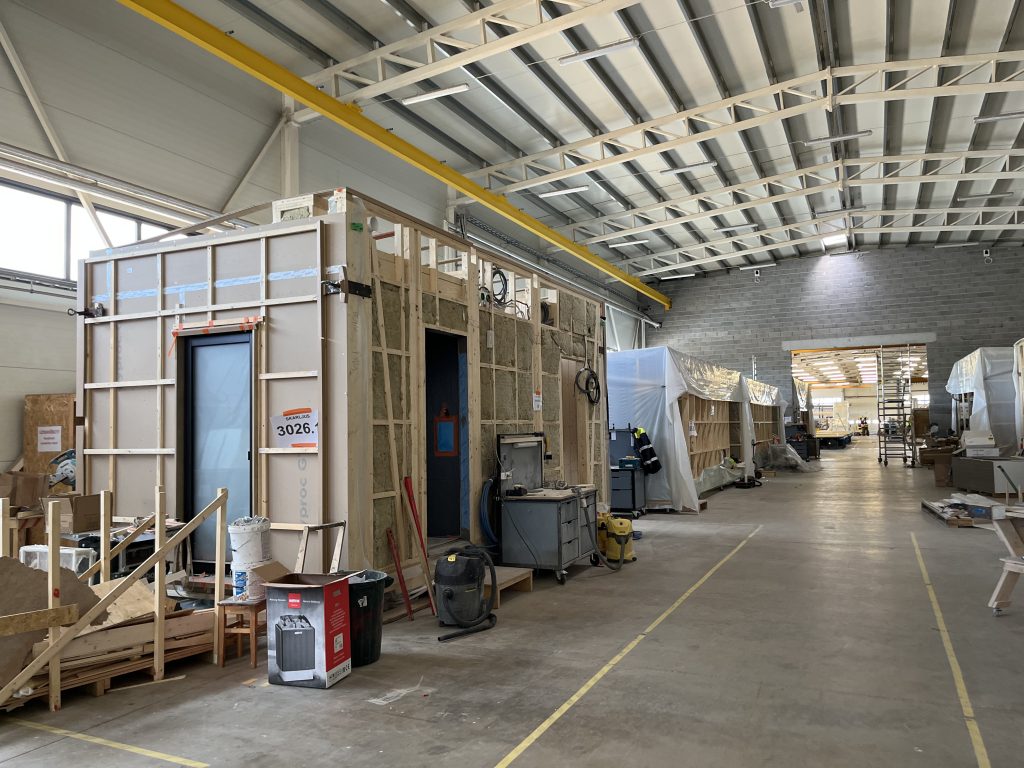 Sharing knowledge, expertise and challenges
The discussions held during the study tour covered various aspects of wood building in the Baltics and Nordics. The participants explored opportunities for collaboration and knowledge sharing between different countries and organizations. Ambitious goals have been set to promote wood construction in the Baltics, such as Lithuania's plan to introduce a quota of 50% for new public buildings to be constructed using wood or other organic materials. In Estonia, the new coalition government has reached an agreement, yet to be formalized, to use timber in new public buildings. However, challenges remain in meeting market expectations and ensuring economic feasibility while reducing the environmental impact of buildings, as Artūras Sakalauskas from the Lithuanian Ministry of Environment explains.
Renovation challenges: building stock upgrades and funding gaps
Renovation of the building stock is a significant topic in the three Baltic countries. Although it is not currently a pressing issue in Nordic countries, the participants believe it will become increasingly relevant as a larger portion of the built stock requires renovations, such as the houses constructed during Sweden's Million Houses Programme in the 1960s-1970s. Estonia has established a national program with a target of renovating 14,000 buildings by 2050, focusing on prefabrication to streamline the process and minimize disruption for residents. However, challenges persist, including increased costs for residents and disturbances during renovations. In Latvia, convincing residents, especially elderly individuals, to support renovations remains a major obstacle, despite the potential increase in the building's future value. Additionally, both Latvia and Lithuania face a funding gap for providing all the necessary state grants or subsidies, with an estimated EUR 20 billion needed to renovate all the buildings requiring it.
The potential of regulating the environmental impact of buildings based on life-cycle assessments seems to have gained more traction in the Nordic countries, so far, which are already requiring new projects to report emissions levels, as a first step to setting limit values. Baltic participants are also keen to see how this can be applied in the Baltics in coming years.  
Collaboration as a key strategy
The participants emphasised the importance of collaboration between clusters, organizations, and countries as a key strategy to address these challenges and promote the use of wood in construction. For instance, a suggestion was that Latvian municipalities' associations could benefit from collaboration with the region of Västerbotten (Sweden) or Swedish municipalities to share knowledge and expertise. Another idea involved creating an organisation similar to Wood City Sweden, a municipal association, in Lithuania to increase competencies in municipalities about the benefits of using wood.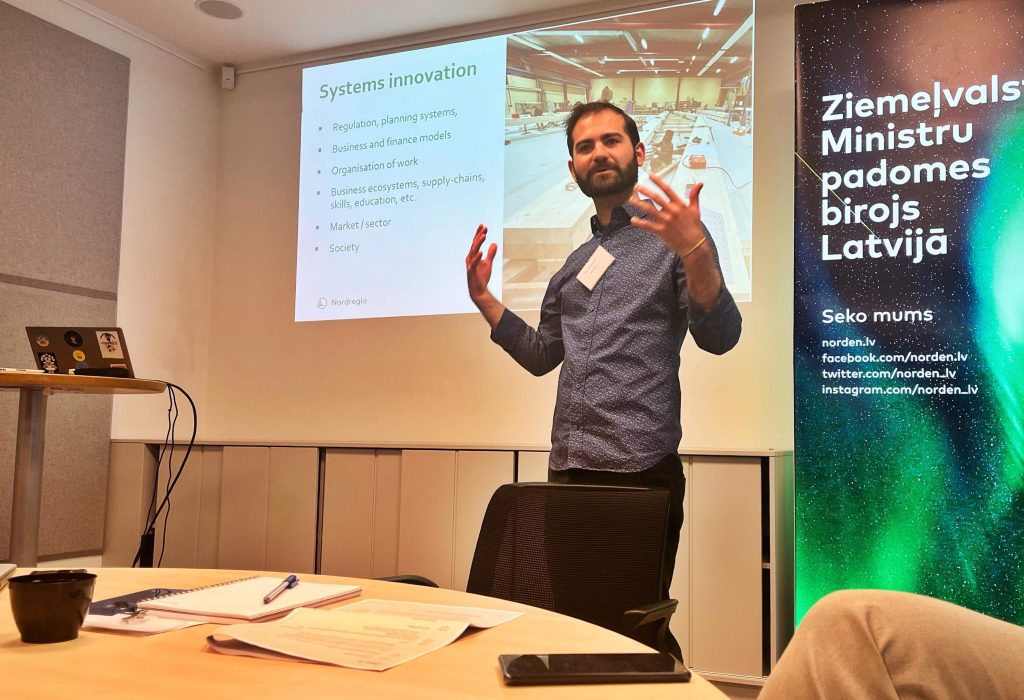 Moving forward with small steps
Other significant topics discussed included technical aspects related to moisture and water installations in wood buildings, the importance of harmonizing regulations and standards, the economic rationale behind projects and regulations, and the potential for capacity building. The group agreed that taking small steps consistently is preferable to taking a giant leap all at once, considering market readiness, knowledge levels, and social acceptance.