On 8-10 January in North Karelia, Finland, Nordregio researchers participated in the first meeting of BioWiseTrans, a network exploring land use issues coordinated by Nordregio.
The BiowiseTrans network aims to encourage and empower stakeholders to participate in research and innovation processes to identify conflicts and to gain improved governance and utilization of land and resources.
The meeting was hosted by the Natural Resources Institute Finland and gathered partners from Karlstad and Oslo Universities along with the Norwegian Institute of Bioeconomy Research, as well as different stakeholders from Finland, Norway and Sweden.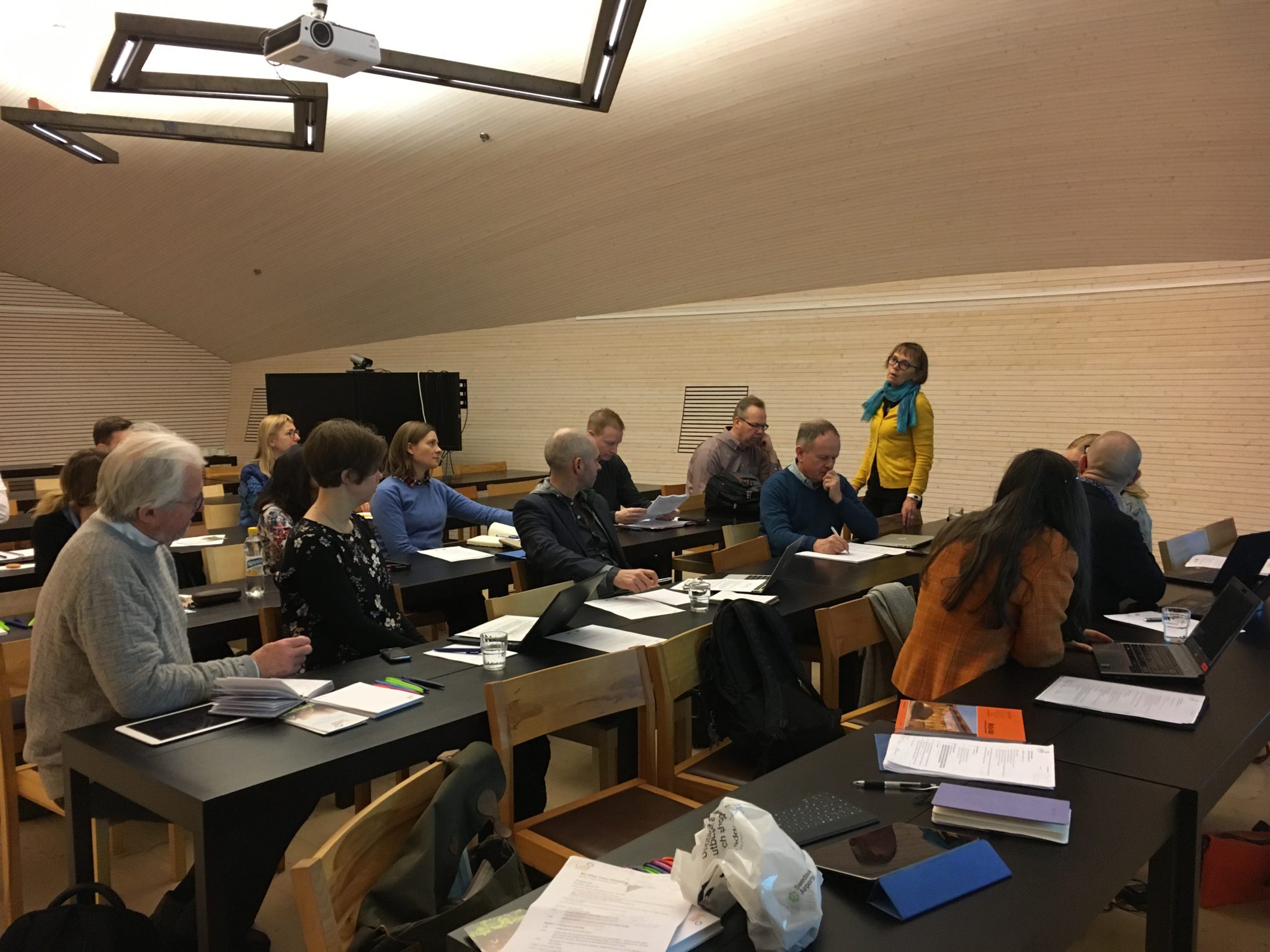 Picture: Karen Refsgaard
During the first day of the meeting, Eeva Turunen, Junior Research Fellow/ Cartographer at Nordregio presented fresh results from the Nordic Bioeconomy analysis that will be published in the upcoming State of the Nordic Region Report in February.
Partners discussed challenges concerning data harmonisation and consistency in relation to different resources, value-added approaches and employment – plus a 'Regional bioeconomy system' approach that probes into local circuits, synergies, closed loops, recycling, etc.
The Finnish Biomass Atlas as well as local strategies fostered through place-based participatory models in Finland were topics of discussion, too.
Joensuu Science Park, promoting Joensuu in Karelia as the Forestry Capital of Europe, and its different activities to strengthen the bioeconomy were also in focus. Moderated by Michael Kull, Senior Research Fellow at Nordregio, stakeholders and BioWisTrans partners discussed what constitutes the new bioeconomy, which topics BioWiseTrans should focus on (e.g. land-use conflicts, everyman's right & impacts in different Nordic countries) and how stakeholders wish to be engaged in research.
The second day of the meeting, moderated by Karen Refsgaard, Nordregio's Research Director, was dedicated to discussions about further meetings of BioWiseTrans, how to strengthen the nascent PhD network and ongoing Horizon2020 proposals.
To read more about the BioWiseTrans project see the website of Nordic Forest Research.