The State of the Nordic Region 2020 will be launched on February 4 in Copenhagen in connection to the meeting of the Nordic Co-operation Ministers that same day. The launch is hosted by the Danish Minister for Nordic Co-operation Mogens Jensen and includes a panel discussion on the future of the Nordics. After the launch, Nordregio hosts as webinar to give a more in-depth presentation of the publication.
It is Tuesday, February 4, from 14.00-15.00.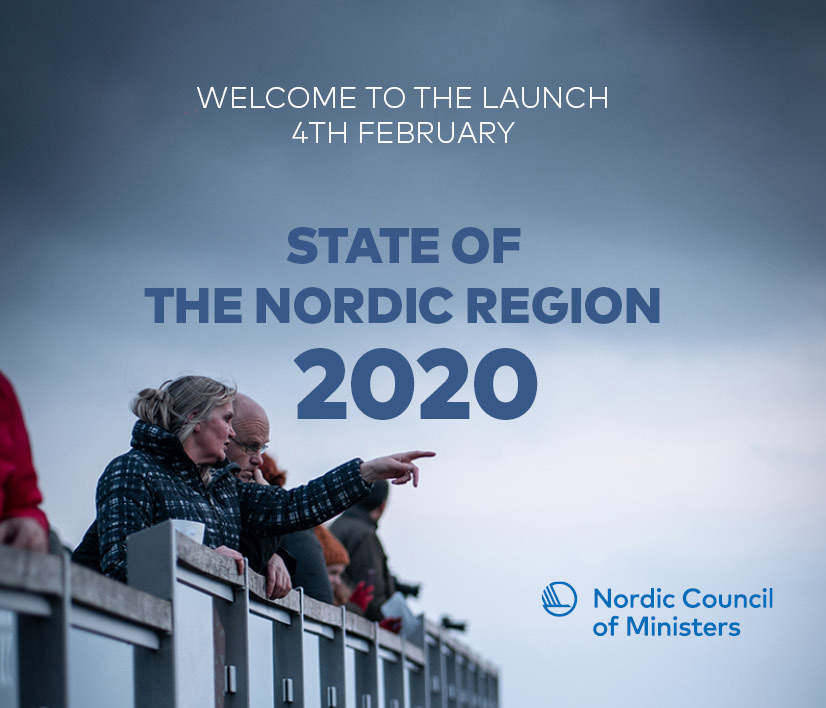 Read more about the publication and the launch here.
Sign up for thematic webinar series based on the report: 
DEMOGRAPHY, 12 February 11-12 am, Sign up here
ECONOMY, 19 February 11-12 am, Sign up here
CARBON NEUTRALITY, 25 February 11-12 am, Sign up here
LABOUR MARKET, 3 March 11-12 am, Sign up here
Related Staff