As more and more people move to urban areas, the development of greener cities becomes increasingly vital to build a more climate friendly society. In this issue of Nordregio Magazine, you can read about two of the projects we are involved in to help shape a sustainable future.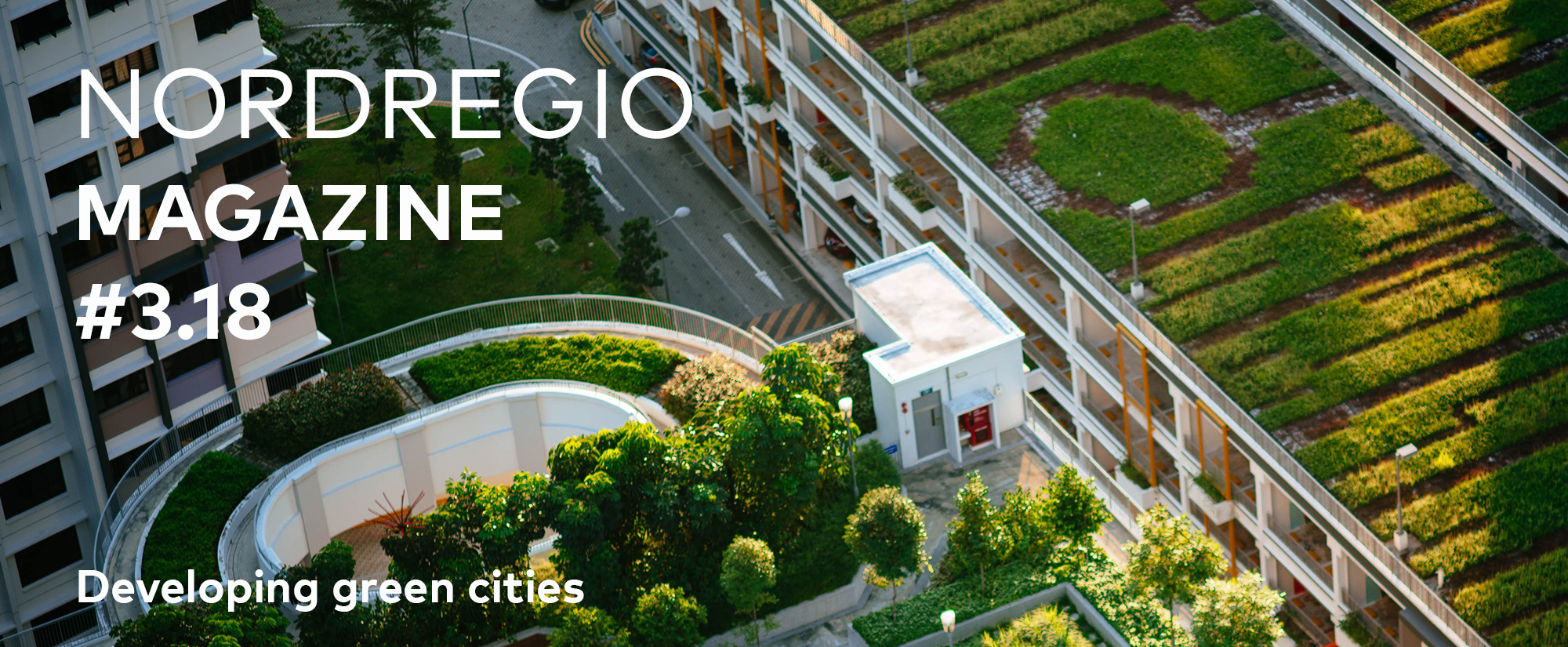 Buildings account for 40 per cent of the European energy consumption and around 36 per cent of CO2-emissions. Speeding up energy retrofitting of existing buildings is vital to achieving European targets for CO2-reductions.
The EU funded project Social Green is looking at ways to speed up the greening of the social housing sector in a number of ways, ranging from improving access to funding to initiating renovation projects. The project has revealed a competency gap with regards to obtaining EU-funding and works to empower potential applicants to make better use of available resources.
Another key area in terms of greening our cities is the development of brownfields – old industrial sites within cities – into attractive areas for living and recreational activities. Baltic Urban Lab has looked at ways to develop these often attractively located sites in a sustainable manner, replacing industrial activity with lively and dynamic neighbourhoods and urban spaces.
Read more about these two projects in the new issue of Nordregio Magazine, including information about related publications and upcoming events.
Related Staff
Related Publications