In early June, Nordregio co-hosted two high-level dialogue meetings organised by UNECE as part of Helsingborg's H22 Sustainable City Expo. These sessions focused on accelerating local SDG action through Voluntary Local Reviews as well as raising awareness and broadening public engagement for social and environment sustainability. A range of cities across the world provided their practical learnings, from Lviv, Ukraine, to Gladsaxe, Denmark, as well as Cordoba, Argentina, and Tallinn, Estonia, among others. These places could report that one of the key take-aways to progress is peer-to-peer learning.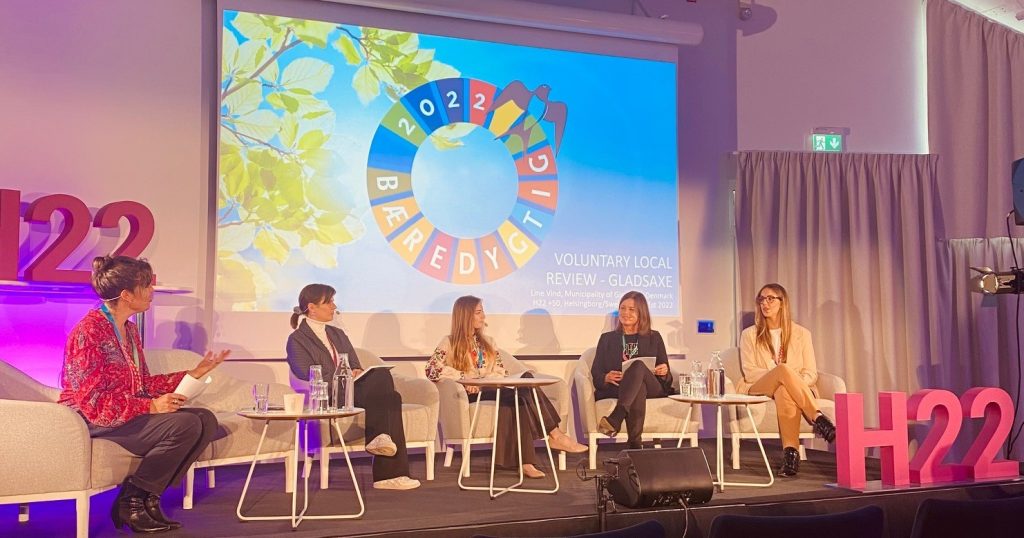 The dialogue meetings were followed by a workshop called "Successfully implementing Agenda 2030" at the Urban Future Conference, also held in Helsingborg. It has been widely stated that two-thirds of the SDG targets require local implementation to make a difference for people and planet. But translating the 17 goals into local contexts and steering tools while engaging citizens and measuring progress is easier said than done. During the engaging workshop, participants gained hands-on experience from the cities of Espoo and Helsingborg. These two Nordic frontrunners shared their efforts on how to set local targets and use the SDG framework to improve the quality of life for the local communities.
National level knowledge exchange kicks off in Copenhagen
On 8 June, Nordic Council of Ministers and Nordregio hosted a Nordic knowledge sharing event on national and local implementation of the 2030 Agenda and the Sustainable Development Goals (SDGs). Participants included members of the Nordic Expert Group for Sustainable Development and representatives from the Nordic municipal and regional associations. The purpose of the workshop was to explore how the strategic collaboration between national and local actors responsible for Agenda 2030 implementation could be strengthened within and across the Nordic countries.
The event included a brainstorming session to co-create ideas based on shared Nordic experiences to enhance the support for SDG localisation as it relates to horizontal and vertical policy integration and reporting. Inputs from the meeting will be followed up in coming workshops as well as in the 2022 edition of the Nordic report about Agenda 2030 implementation.
Increasing peer-to-peer learning at local level this coming autumn
Nordregio will soon invite local level representatives to join a series of match-making events, starting with a physical peer-to-peer learning event in October on Agenda 2030 vs. climate action. For more information about this, see our Agenda 2030 website or contact Project Manager, Åsa Ström Hildestrand, asa.hildestrand(a)nordregio.org.
Nordregio supports Agenda 2030 in Nordic cities and regions
Since 2018, Nordregio has facilitated knowledge exchange activities and published reports on local Agenda 2030 efforts across the Nordic countries. Keeping up the pace with the global decade of action, things are now picking up. In 2022-2024, Nordregio will continue to host events for the local and national levels to support Agenda 2030 implementation and the Nordic Vision 2030 to be the most sustainable and integrated region in the world.
See our recently published Policy Briefs based on the latest webinar series.