The attractiveness project seeks to capture the reasons behind why people choose to leave sparsely populated / remote and urban adjacent rural areas, why they move there, and why they always have stayed there.
Looking at demographic and employment data over the past 10 years and in different rural areas in the Nordic region, we can see remarkable variations in terms of in- and outmigration and local job effects. Traditionally, the perspective has been that people follow jobs. However, jobs also follow people. During the last decades, increased prosperity, more leisure time, changes in job and housing structures, digitalisation, access to outdoor and recreation, lower housing prices and the wish to participate in local community life all are potential drivers for changed migration. This is what this project seeks to investigate. We are particularly interested in the motivation of young people to leave rural areas or stay and what local municipalities and businesses have done in order attract or keep people and jobs.
To capture and understand these developments, the project combines quantitative analyses of population, demography and job change with qualitative analyses (interviews) and document analysis in order to understand why and how some municipalities do better than others. Interviewees include public authorities, businesses and entrepreneurs, high school students and families.
The project envisages to produce four types of outcomes:
Highly visual maps and tables (migration patterns, demography and jobs)
Case Study profiles of selected municipalities from all Nordic countries & regions
Indicator Set – What makes a region attractive
Policy evaluation & future strategies – How to frame policies in order to create attractive localities
Engaged Thematic Group members helped to identify the following case study areas: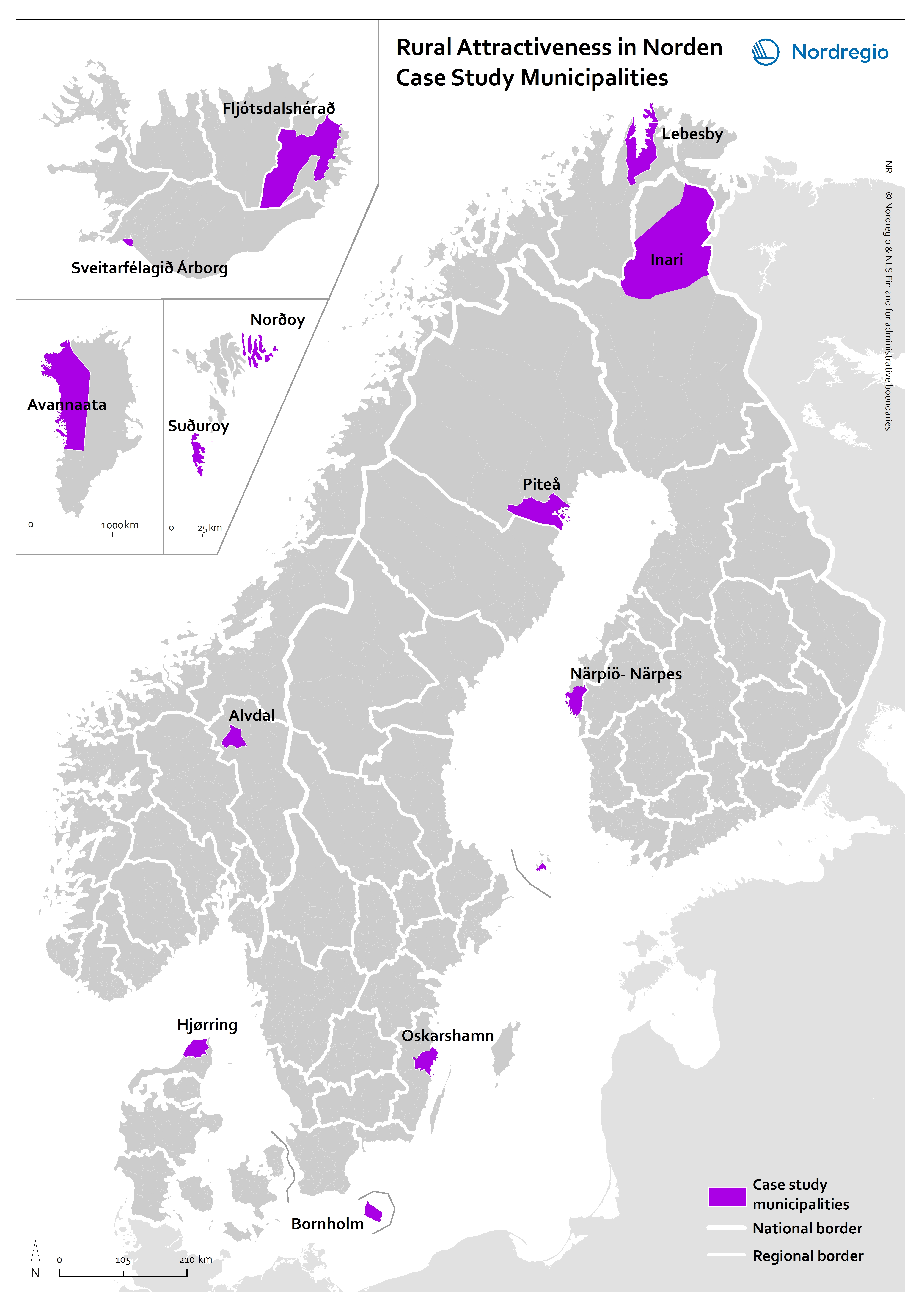 Find Rural Attractiveness Project Cases and Story-maps here: https://nordregioprojects.org/rural-attractiveness-cases/
The project contributes to the Nordic Thematic Group for Sustainable Rural Development Programme.