On 6 – 7 September, the final Baltic Urban Lab (BUL) event gathered urban planners, researchers and entrepreneurs in Riga to discuss the best practices of regenerating brownfields that emerged during the project.
Regeneration of brownfields is a means in the EU to decrease land take, which should be zero by 2050 according to EU policy. During the project, common challenges for the brownfield development were identified, such as contaminated land, fragmented land ownership, a lack of common vision and legal and financial factors.
About the project
BUL project has been focusing on finding new ways for cooperation and participation between the public, private and "people" sectors. The partner cities – Riga, Tallinn, Turku and Norrköping have made an impressive work in developing new methods, tools and process structures based on Nordregio studies and other material.
New initiatives
In Tallinn, a local model for how to organize planning in early phases will be implemented in the city's future work, as well as a new smart phone application that permit residents and visitors in Tallinn to view and comment on ongoing planning. In Norrköping, the new visualization tool Earth Autopsy permits visitors to view underground contaminations and will be used also in other planning projects. In Riga, a successful collaboration with students having a prominent role in forming the vision of the development of one of the city's brownfields, has resulted in a memorandum with the university about future participation in the planning of the city's urban development.
On the project level, one of the outputs is the guide Towards integrated and partnership-based planning of brownfield areas, accessible in Swedish, Finnish, Estonian, Latvian and English.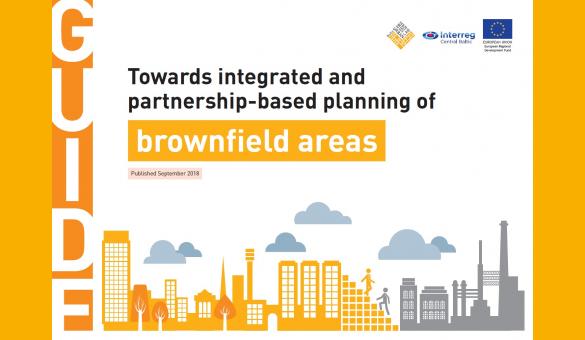 More information and publications on:
https://www.balticurbanlab.eu/materials
https://nordregio.org/research/baltic-urban-lab-integrated-planning-and-partnership-model-for-brownfield-development/