On the 23rd and 24th of November, Nordregio Forum gathered people online and offline at the Nordic Culture Point in Helsinki in two sessions that discussed the future of work and the steps needed for a just green transition.
Every November, Nordregio Forum manages to gather a line-up of inspiring and knowledgeable speakers who joined online from all corners of the Nordics or live in the studio at the Nordic Culture Point in Helsinki. The hybrid event was split into two intensive days that focused on the future of work, the issue of multilocality and challenges and solutions for a just green transition. The event's topics also sparked interesting questions from the audience, both online and in the studio, that led to thought-provoking conversations.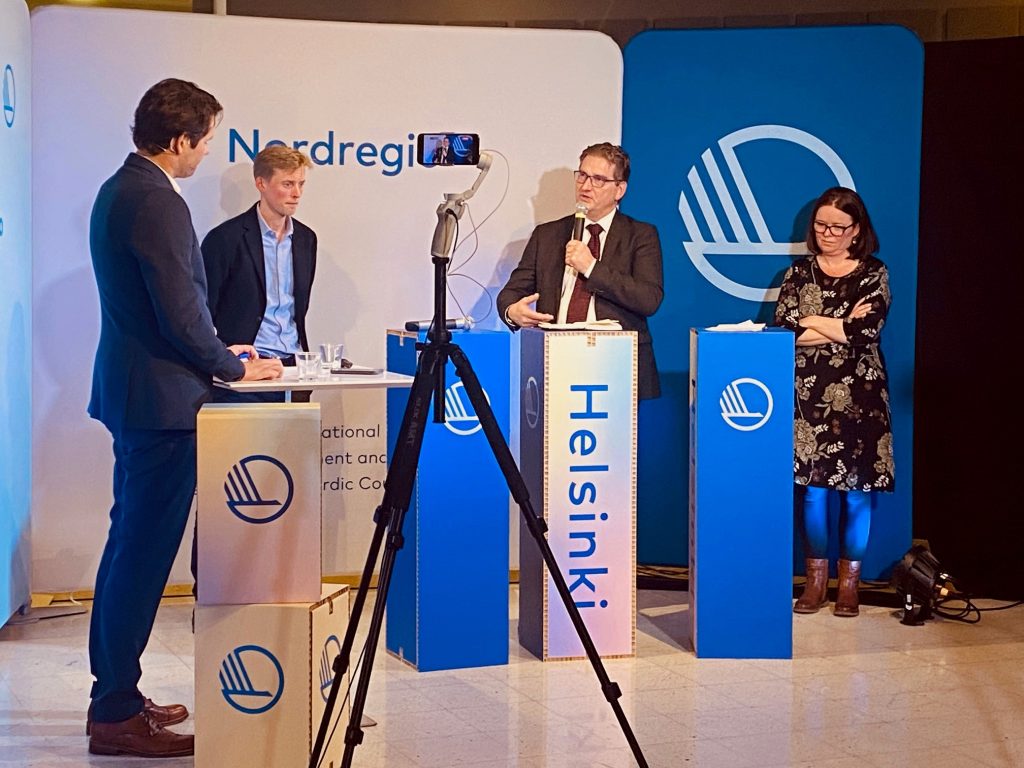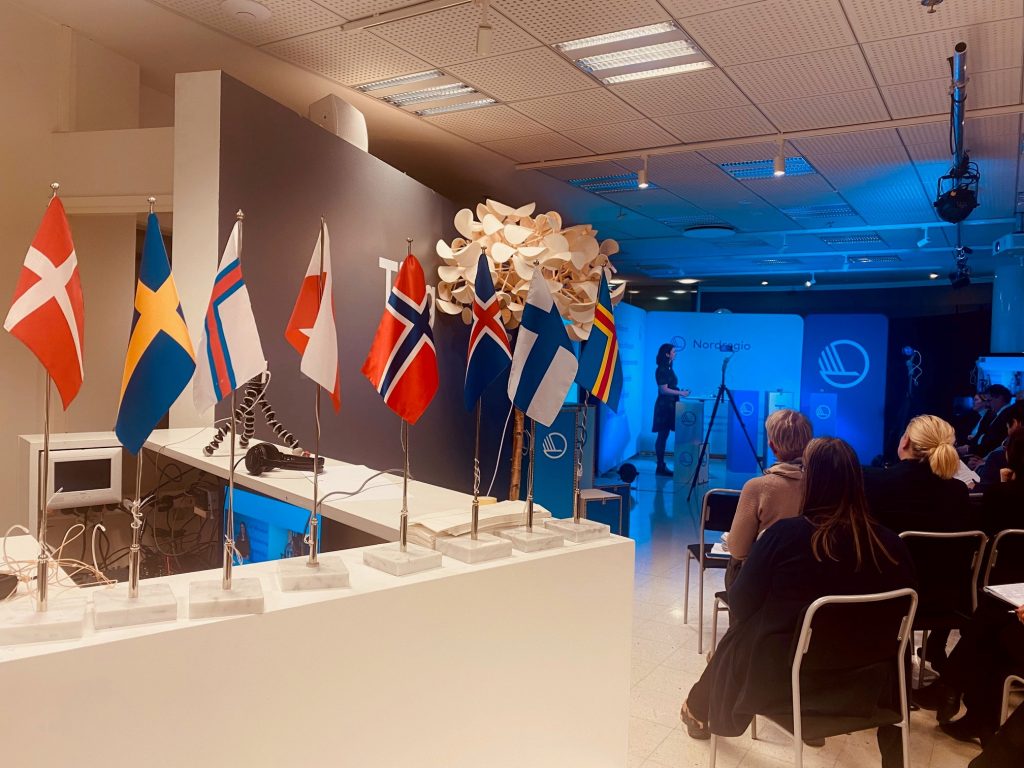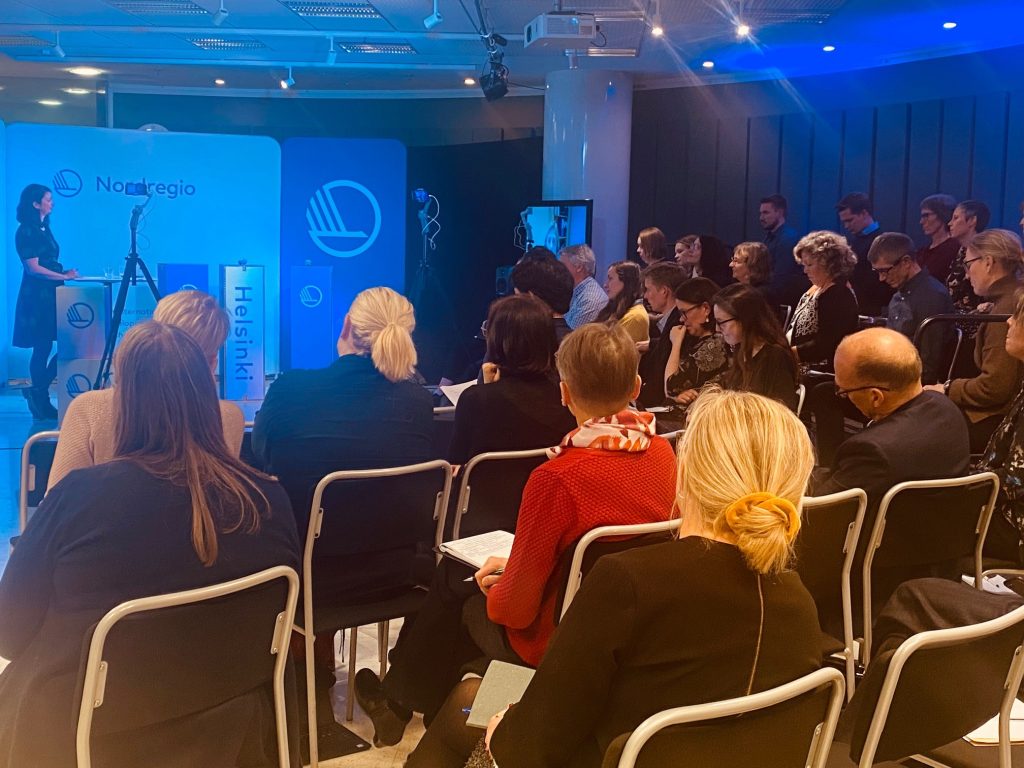 The first session, on 23 November, focused on the future of work in a world slowly emerging from a pandemic. We listened to inspiring examples from Maria Svensson Wiklander, co-founder of the Remote Lab, Sweden, from Lamia Kamal Chaoui, Director at the OECD Centre for Entrepreneurship, SMEs, Regions and Cities, about how remote working is reshaping regional development in the COVID-19 era, from Janne Antikainen & Sari Rannanpää, experts on regional development at MDI Consultancy, about the example of Finland and many more.
Watch session 1: The regional impacts of remote work
Session 2, on 24 November, focused on just and green regional development and dived deeper into the subject of the Nordics being perceived as global front-runners towards carbon neutrality and the impact observed at local and regional levels in this matter. Among many inspiring talks, we heard from Pekka Timonen, mayor of Lahti, the 2021 EU Green Capital, about the inspiring work they have been doing, from Johan Kuylenstierna, Chair of the Swedish Climate Policy Council, who spoke about the ways to design effective climate policy that yields regional impact and we also hopped on a tour of the Nordics to find out more about their initiatives and steps towards a just green transition.
Watch session 2: How to lead the green transition?
Related Research Projects